Sandra DeVincent Wolf
Senior Director of Research Partnerships, College of Engineering
Executive Director, Next Manufacturing Center
Executive Director, Manufacturing Futures Institute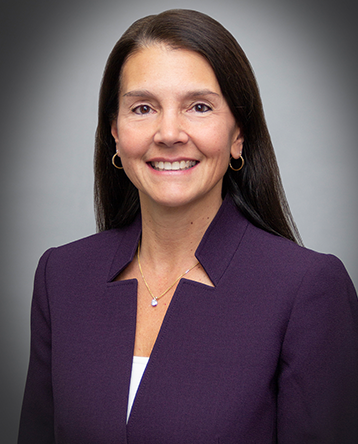 Sandra DeVincent Wolf has 15 years of research, development, engineering and management experience in advanced materials and manufacturing working in national laboratories, a start-up manufacturing company, and large corporations. Her technical work experience is followed by over ten years in executive management of nonprofits where she was responsible for leading initiatives from conception through implementation and assessment, internal and external communications, strategic planning and operational implementation, program management, corporate and government relations, education and outreach, and staff/volunteer engagement and development. 
Wolf joined the College of Engineering at Carnegie Mellon University in 2015.  She is Senior Director of Research Partnerships and is responsible for facilitating research partnerships and the growth of new initiatives, centers and institutes, and industrial consortia across the College of Engineering especially as they apply to materials and manufacturing. Wolf is also the Executive Director of the CMU NextManufacturing Center for additive manufacturing research and education where she leads the activities and partnerships of the Center and its Consortium. She is additionally the Executive Director of the CMU Manufacturing Futures Institute where she works to identify, connect, leverage and accelerate research in manufacturing across campus to support innovation that will accelerate the path of discovery to commercialization to increase US competitiveness and drive economic development in the Pittsburgh region.
Wolf is a member of the National Center for Manufacturing Sciences (NCMS) Advanced Manufacturing, Materials and Processes Program (AMMP) Technical Advisory Board, the America Makes Executive Committee and Governance Board, the SWPA Additive Manufacturing Working Group, the Pittsburgh Chapter of Women in 3D Printing, and the Pittsburgh Chapter of ASM International. She was recently appointed to the National Academies of Science, Engineering and Medicine (NASEM) Committee on Convergent Manufacturing.
Wolf holds the SB in Materials Science and Engineering from MIT. She earned an MS and PhD in the same field from Case Western Reserve University while she was a NASA Fellow in residence at the NASA Glenn Research Center. Wolf was awarded the 2018 CMU College of Engineering's Inspirational Leadership Award.
Education
Ph.D. in Materials Science and Engineering, Case Western Reserve University (NASA Fellow)
MS in Materials Science and Engineering, Case Western Reserve University (NASA Fellow)
SB in Materials Science and Engineering, MIT