Strengthen innovation: Give to the College of Engineering
You can help our engineers to tackle complex challenges and improve tomorrow. From creating cleaner energy to working to eliminate the organ transplant waiting list, your gift will strengthen innovation by funding world-class engineering programs and cutting-edge research. Help to fuel our vision and invest in the future−make a gift to support the College of Engineering.
How to make an impact
There are many great places to give in the College of Engineering; however, you can make the biggest impact by giving to our most important priorities.&
Engineering Impact Fund
Your gift to this fund goes directly where resources are most needed in the College. For example, this could provide support for students interested in broadening their experience outside of the classroom, offsetting out-of-pocket costs for students to take part in these important experiences that shape their time at Carnegie Mellon. This fund was previously named the Dean's Innovation Fund.
This fund provides support to initiatives and programs that promote equity, diversity, and inclusion in the College of Engineering. Your gift helps fund programs and activities of our DEI Student Committee, mentorship programs, and other activities to build, grow, and celebrate a diverse, equitable, and inclusive culture.

The Scaife Hall Fund
Your gift to this fund will support the construction of the new building's expanded, technology-rich labs; modern, flexible classrooms; and spaces that facilitate formal and informal collaborations. The Alan Magee Scaife Hall of Engineering will be more than double the size of the original Scaife Hall, form an engineering and maker quad with Hamerschlag and ANSYS Halls, and create a new entrance to campus that showcases the College of Engineering.
Departmental or Program Funds 
Give to a specific department or program to directly support their top priorities.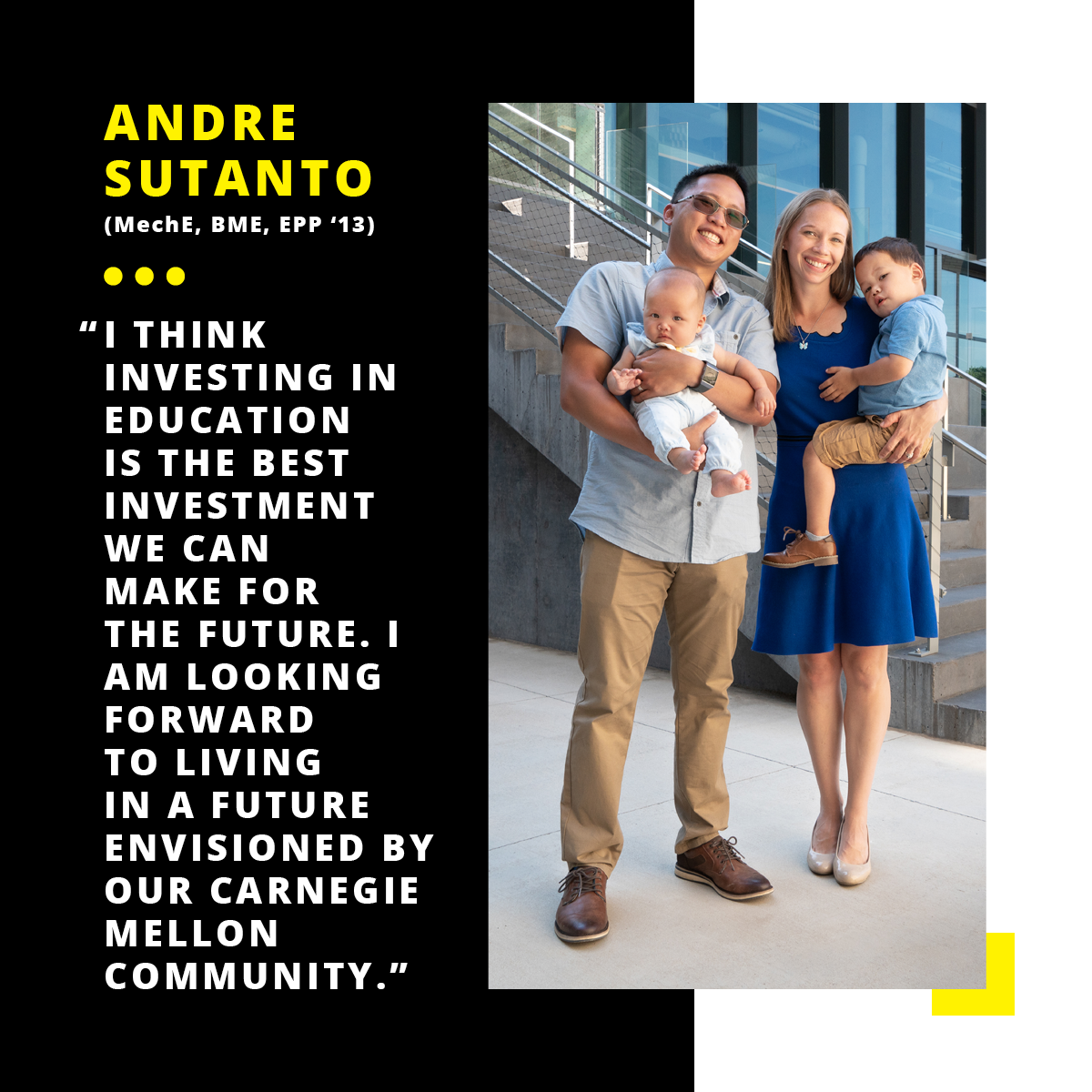 Thank you for giving!
Gifts enable student life. From academics and research to a little fun and relaxation, giving supports students in all areas of life during their time at CMU Engineering.