Thank you for your interest in Carnegie Mellon University College of Engineering's outreach program. Our mission is to create a larger community of diverse engineers by providing educational opportunities for all students.
One of the ways in which we accomplish this is through our robust, impactful K-12 outreach program that reaches students from kindergarten through 12th grade. We believe that all students benefit from exposure to engineering and, more broadly, to STEM and scientific thinking—regardless of their future careers.
Our engineering outreach program activities and projects are designed to be interactive and engaging experiences that provide high-quality engineering programming opportunities for K-12 students to learn about engineering, as well as develop age-appropriate critical thinking, problem-solving, and design skills. We seek to support historically underrepresented groups in STEM by increasing their exposure and access to rigorous engineering programs. We continue to build on our successful programs, such as Summer Engineering Experience (SEE) and Explore Engineering Expo (EEE).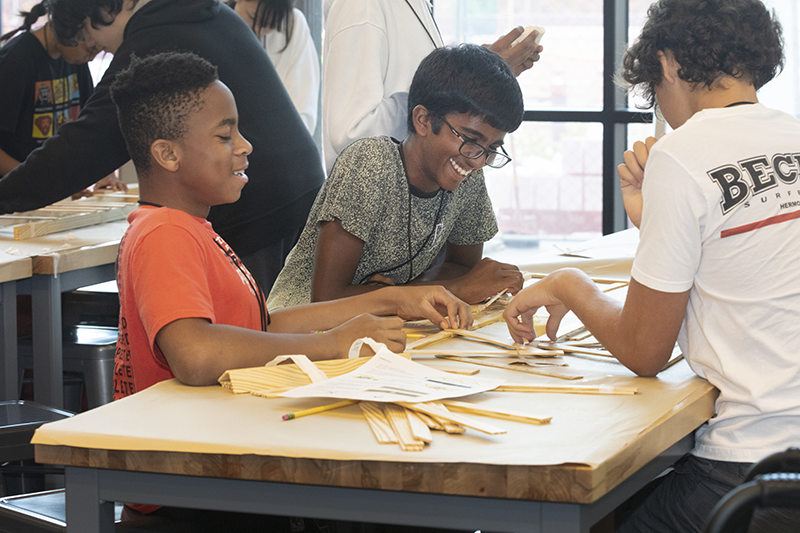 Our Engineering Ambassadors work with schools and out-of-school-time (OST) providers in the area, as well as on-campus events that allow students to learn engineering concepts through experiential learning. To maximize our impact, we serve students and their families directly and partner with nonprofit organizations and OST providers in the region. From July 2022 to July 2023, our outreach activities reached more than 700 participants.
Please select the links to learn more about our outreach team, Engineering Ambassadors, and our K-12 programs and resources. For request more information, please visit our contact us page.