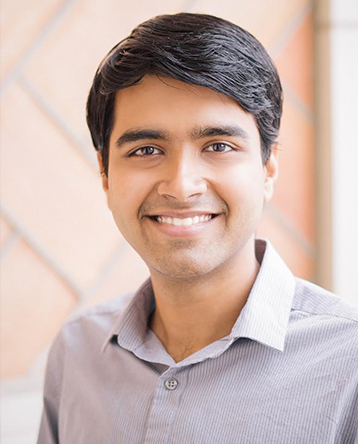 Swarun Kumar is an associate professor in Electrical and Computer Engineering with a courtesy appointment in Computer Science. His research focuses on building next-generation wireless network protocols and services. He leads the Emerging Wireless Technologies (WiTech) lab at CMU. He received the George Sprowls Award for best Ph.D. thesis in computer science at MIT and the President of India gold medal at IIT Madras.
The Future of Connected Devices
Education
2015 Ph.D., Computer Science, Massachusetts Institute of Technology
2010 BS, Computer Science and Engineering, Indian Institute of Technology, Madras
Affiliations
Media mentions
Thrive Global
Kumar interviewed about 5G
ECE's Swarun Kumar was interviewed by Thrive Global on 5G: what it is, how it can improve lives, and what concerns need to be addressed.
Parade
Kumar quoted on 5G technology
ECE's Swarun Kumar spoke to Parade about 5G technology and its many potential applications. In addition to increasing mobile internet speeds, expanded 5G coverage could also allow for new applications like augmented reality and increased connectivity for the Internet of Things.
CMU Engineering
Fabric-friendly sensors
Carnegie Mellon researchers have developed fabric-friendly near-field communication antennas that can be woven into everyday surfaces for building smart environments.