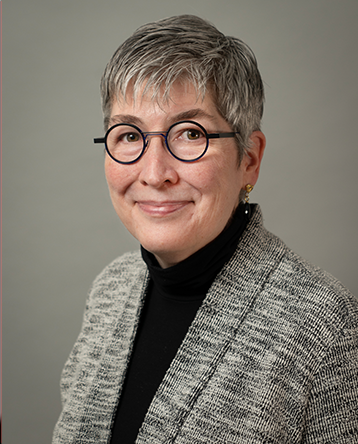 Prior to joining Carnegie Mellon in 2012, Professor Elizabeth Holm spent 20 years as a computational materials scientist at Sandia National Laboratories working on simulations to improve processes for lighting manufacture, microcircuit aging and reliability, and the processing and welding of advanced materials. Holm obtained her B.S.E. in materials science and engineering from the University of Michigan, S.M. in ceramics from MIT, and dual Ph.D. degrees in materials science and engineering, and scientific computing from the University of Michigan. Active in professional societies, Holm has received several honors and awards, is a Fellow of ASM International, the 2013 president of The Minerals, Metals, and Materials Society, an organizer of several international conferences, and has been a member of the National Materials Advisory Board. Holm has authored or co-authored over 110 publications.
The Computer Vision Approach to 3-D Printing
Automatically Evaluating Microstructures
Behind the Researcher: Materials in the Moment
Education
1992 Ph.D., Materials Science and Engineering and Scientific Computing, University of Michigan
1989 SM, Ceramics, Massachusetts Institute of Technology
1987 BSE, Materials and Metallurgical Engineering, University of Michigan
Affiliations
Media mentions
2021 Engineering faculty award winners selected
Congratulations to the 2021 CMU Engineering Faculty Awards winners.