Diversity, equity, and inclusion
Diversity at the College of Engineering
The College of Engineering at Carnegie Mellon University is committed to recruiting and engaging a diverse and connected global community, where everyone belongs and is equipped to succeed.
To advance diversity, equity, and inclusion for all, we embrace cultural humility in all that we do. Cultural humility incorporates a lifelong commitment to self-evaluation and self-critique to recognize and mitigate power imbalances, as well as to maintain a respectful community and strong partnerships through institutional accountability.
This charge is for everyone; each of our community members plays an integral role in implementing our values, from being genuine to trusting and being trustworthy. Together, we aim to build, grow and celebrate a diverse, equitable and inclusive culture.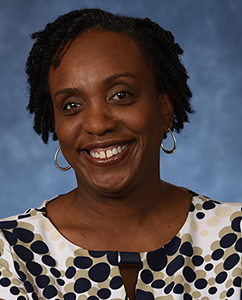 Alaine Allen
Associate Dean for Diversity, Equity, and Inclusion
Distinguished Service Professor, Engineering and Public Policy
DEI at CMU Engineering Playlist
DEI-related engineering organizations
It is everyone's responsibility to strive for a more inclusive community. The College of Engineering at Carnegie Mellon offers a wide range of college- and student-led DEI groups and programming. You're invited to join us in learning, growing and building our culture.
ASEE Diversity Recognition
The College of Engineering at Carnegie Mellon has been recognized by the ASEE Diversity Recognition Program as being among the nation's leaders in inclusive excellence by being named among the Spring 2019 Bronze Award Inaugural Awardees. This designation is valid for three years, from 2019 - 2021.
Mentorship relationships are a key part of fostering an equitable and inclusive community for students, faculty, and staff. Research has shown that mentoring increases research productivity, improves teaching effectiveness, and promotes a more positive organizational climate. Expanding and strengthening our mentorship programs is an ongoing area of focus within the college.
The first-ever Carnegie Mellon College of Engineering Diversity, Equity, and Inclusion (DEI) Student Committee has been selected for a one-year term, running from November 2021 - May 2022.
Comprised of 12 students who represent various majors and academic programs within the college, committee members were selected following an application and interview process. The group will meet quarterly and focus on these key areas:
Support the college's commitment to diversity, equity, and inclusion as core values.
Foster a more inclusive environment for everyone within the college, including individuals from communities that are underrepresented or underestimated in engineering.
Engage in dialogue about issues relating to diversity, equity, and inclusion.
Provide a space for students to advocate on behalf of communities that are underrepresented and underestimated in engineering.