Engineering students apply mechanics to food
Popular Culinary Mechanics class includes a final presentation of new food inventions and a visit with Apteka chefs, who were finalists for the James Beard award.
Carnegie Mellon University engineering students were back in the kitchen this semester to learn how the same mechanics that apply to airplanes and automobiles relate to the mechanics of cells in the foods we eat.
The popular course focuses on how controlled mechanics such as cutting, chopping, and mixing can alter the texture, taste, consistency, and nutritional value of foods. During hands-on labs and visits to restaurant kitchens, students also saw how mechanical tools such as a knife or mortar and pestle are used in food preparation. Philip LeDuc, a professor of mechanical engineering, says that while there are numerous kitchen chemistry courses, he doesn't know of any other food-related courses that focus mainly on the study of mechanics.
The class spent time with Chefs Kate Lasky and Tomasz Skowronski, who were finalists for the James Beard Best Chef: Mid-Atlantic Award, and their Bloomfield restaurant, Apteka, was also included in the New York Times list of 50 best restaurants in America for 2022.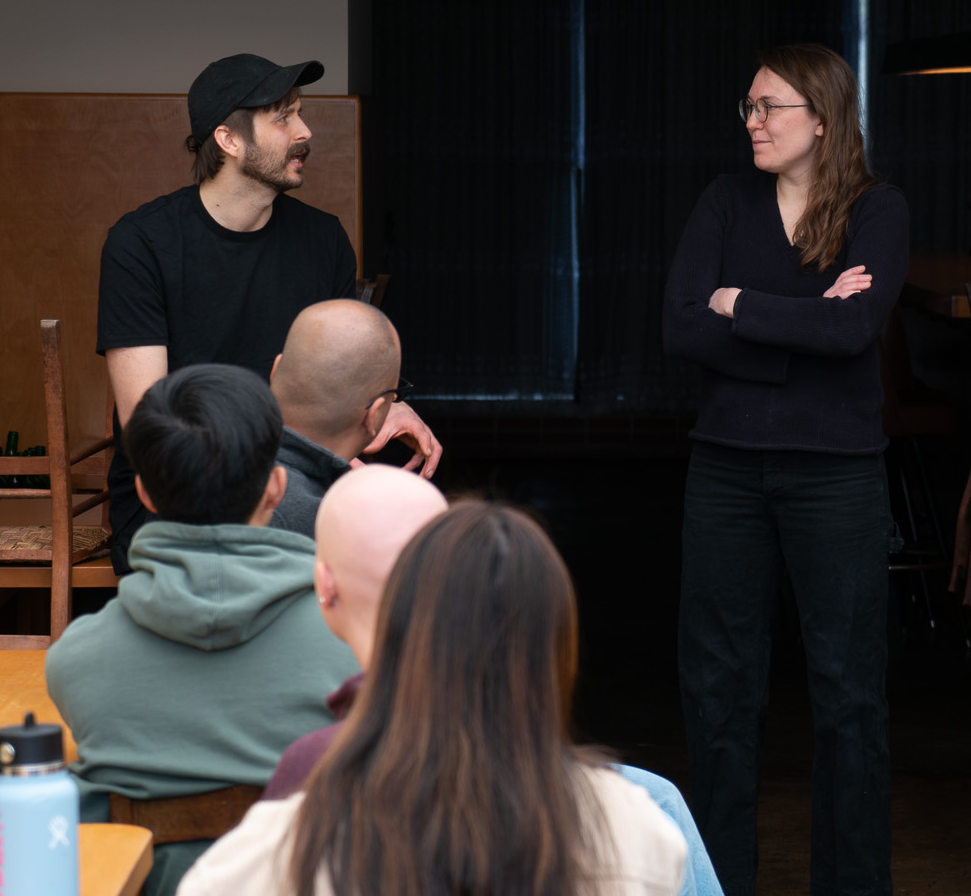 Lasky and Skowronski's commitment to nearly continuous menu experimentation and creative use of local and seasonal ingredients contributes to their success, but it also served to capture the attention and imagination of the students whose engineering studies also call upon their ability to experiment, employ innovative methods, and develop creative use of varied materials.
But the connection didn't end there. Skowronski is a Carnegie Mellon alumnus with a degree in philosophy, and his father, Marek Skowronski, is a material science and engineering professor, who joins his son on expeditions to glean seasonal fruits, vegetables, and sunflowers.
In what Pittsburgh Magazine called, "the most striking, of-the-moment (and, well, very Instagramable) plant-based dish around," Skowronski added a whole-roasted sunflower head to Apteka's menu that diners ate like corn on the cob.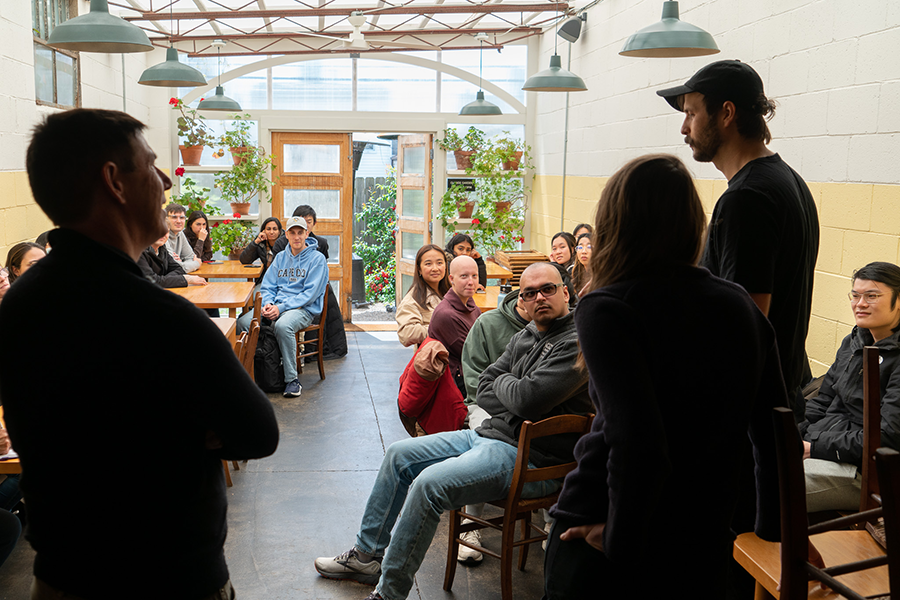 "For two years we tried to capture the sunflowers when the seeds were just right and in the third year, we did it and were able to serve them when the seeds were not too fibrous and could be eaten with out having to spit out the shells," explained Skowronski, who ate sunflower seeds from the flower heads as a boy visiting Poland.
The mechanical principles that students learn throughout the semester prepare them for the final class project to create a new food. Past capstone projects have included an on-the-go pancake that used the mechanical properties of spherification to encapsulate syrup inside the pancake bites; stained-glass potato chips that were made colorful and translucent by boiling, molding, and dyeing; and taffy balloons that were created by modifying taffy with gelatin and adding helium.
This year's projects were equally creative and included chocolate that was colored, garnished, and tempered to look like tortilla chips, bubble tea with tiny bubbles made of tea instead of tapioca, s'moremallows, made by encapsulating chocolate and graham crackers in marshmallow fluff, and junk jam, which was a creative use of food waste made by blending, boiling, and sweetening the otherwise inedible rind of a watermelon.
LeDuc says it's one of the most creative courses because instead of having only a limited number of materials to work with, students can use anything edible.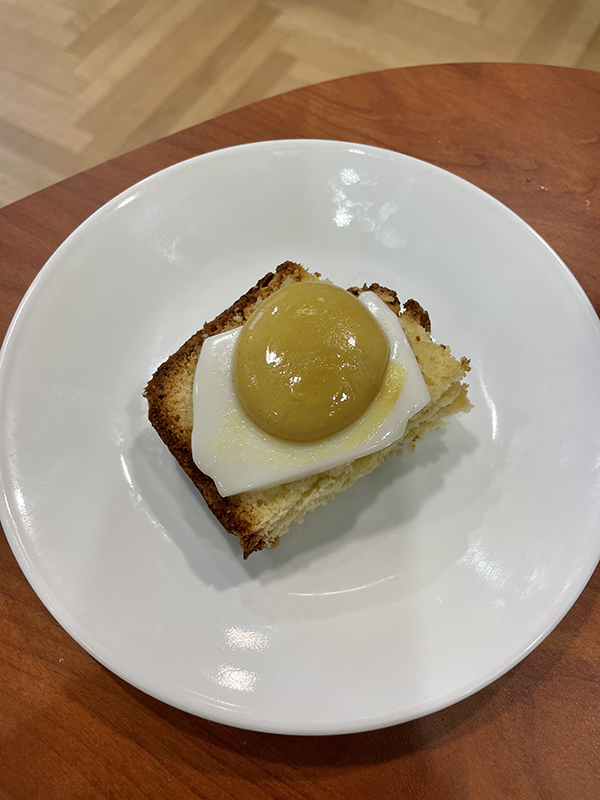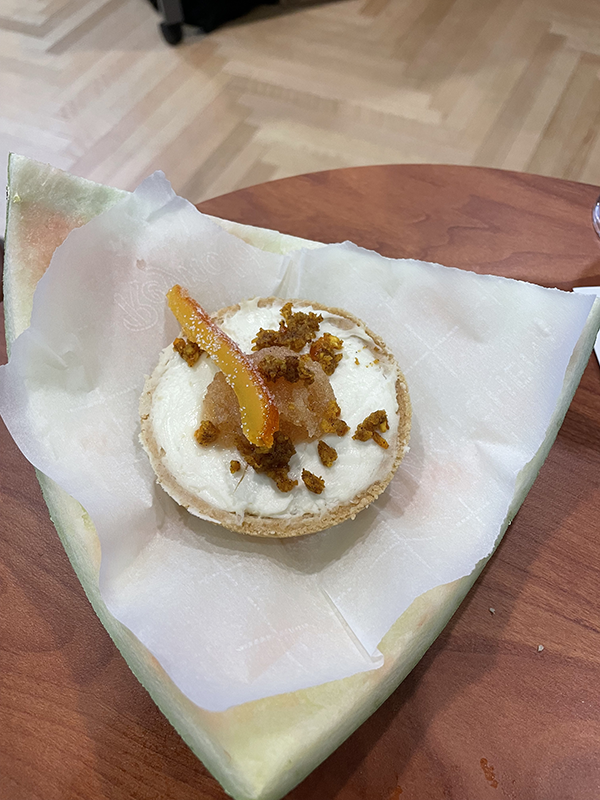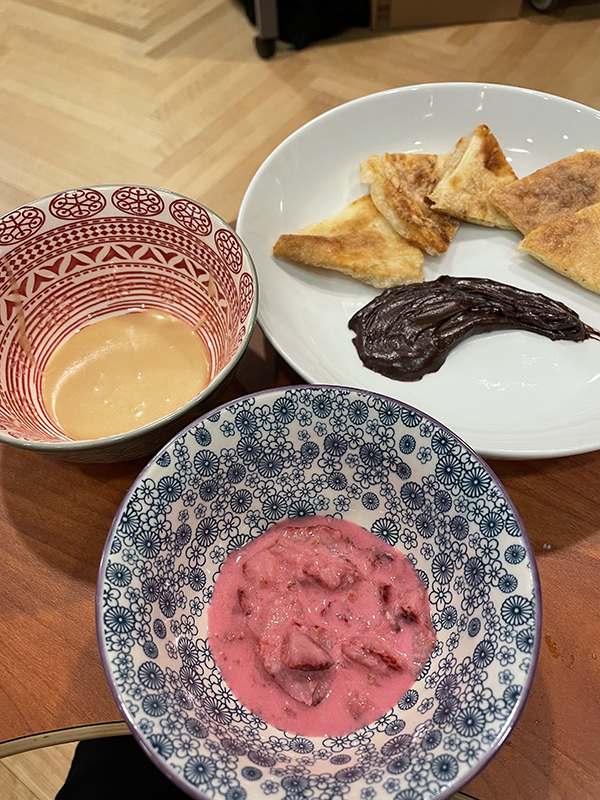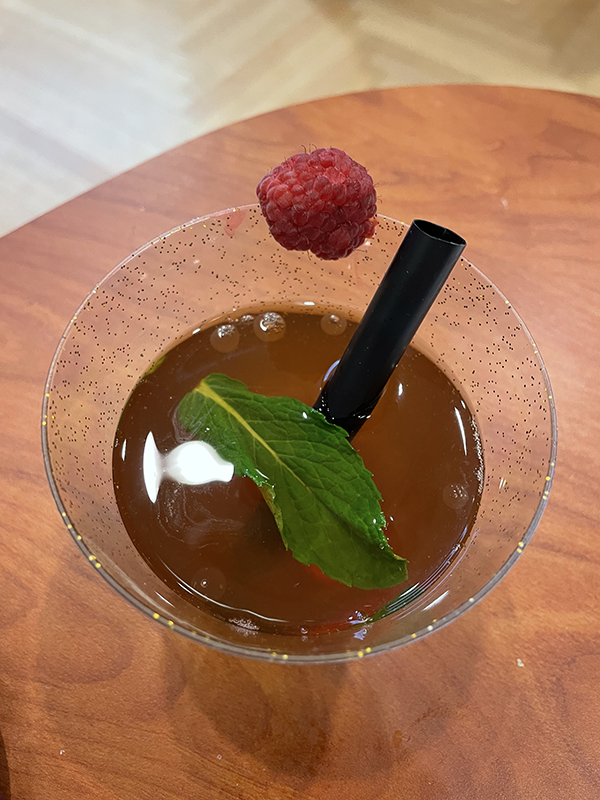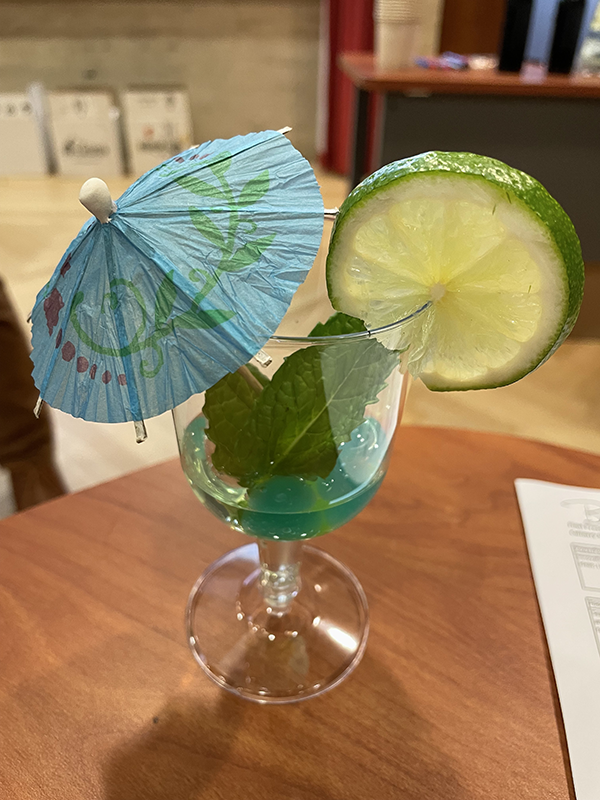 "It's a real shift from the best project being done by the students who are the most knowledgeable or have access to the best materials to the ones who are most creative," said LeDuc.
Ten years ago, when Kurt Willwock, a Heinz company scientist, reached out to LeDuc to talk about ketchup, LeDuc's initial reaction was, "I don't do food."
But it turns out LeDuc, who studies cell mechanics in human disease, did have the information and expertise that Willwock wanted. Much of LeDuc's work envisions cells and molecules as systems that can be investigated with some of the same fundamental approaches used on machines.
It's a real shift from the best project being done by the students who are the most knowledgeable or have access to the best materials to the ones who are most creative.

Phil LeDuc, Professor, Mechanical Engineering
Those same mechanics can also be applied to the cellular composition of food like ketchup, which according to Willwock is one of the most scientifically investigated foods in the world. It's a revelation that LeDuc has been sharing in the Culinary Mechanics course he has been teaching ever since. He estimates that close to 150 students have taken the course, including Jiaxuan (Josh) Li who graduated in 2019 with degrees in mechanical engineering and robotics and is now a product manager with the molecular beverage startup company, Cana. Li said of the culinary mechanics class, "It really inspired me and helped affirm my passion in the food space."