Forbes includes six CMU alumni in 30 Under 30 in Energy
Six alumni were listed in Forbes 30 Under 30 in Energy for their groundbreaking startup companies.
Forbes recently named six CMU Engineering alumni to its 30 Under 30 in Energy, Manufacturing & Industry lists for their innovative developments. 
Olivia Dippo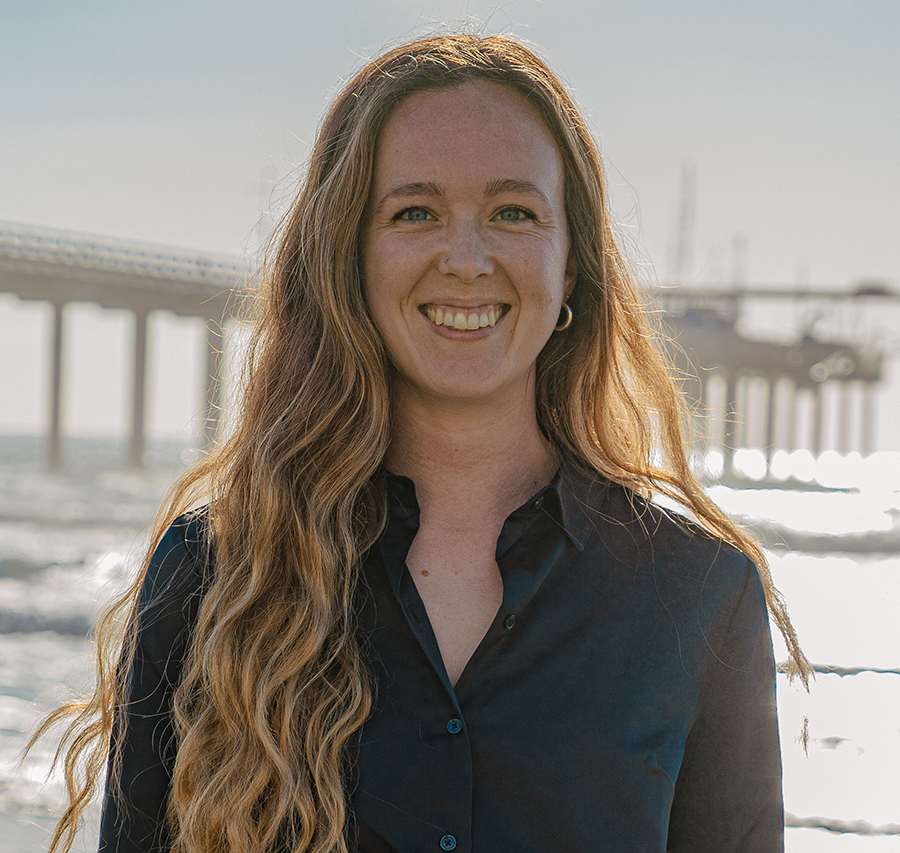 Olivia Dippo (BME/MSE '15) loved how her undergraduate Introduction to Materials Science class at CMU combined "hands-on lab experience with the theory to understand how atomic-scale phenomena affected human-scale materials behavior." After gaining an initial interest in steel and metallurgy from her professors and Pittsburgh's rich history, she joined the lab of Anthony Rollett, a professor of materials science and engineering and co-director of the Next Manufacturing Center. She credits him with being an encouraging mentor who inspired her to follow in his footsteps and secure a job at Los Alamos National Laboratory.
Dippo and her co-founder and friend, Andy Zhao, discussed their initial ideas for Limelight Steel at weekly meetups over coffee. Together, their expertise in their respective fields allowed them to realize they had a solution for lowering CO2 emissions in the iron and steel industry by targeting the blast furnace that is currently used for steelmaking. The current method is responsible for 8-10% of global CO2 emissions, a number Dippo hopes to reduce to zero in the future.
"Steel demand continues to grow as the world continues to industrialize, so it's imperative that we decouple the steel that's used for infrastructure, automobiles, and so many more applications in our daily lives, from CO2 emissions," Dippo says. Limelight Steel's laser furnace technology uses approximately 40% less energy than current methods and does not use fossil fuels, creating almost no emissions at all. Dippo believes that through her company's efforts, they will contribute to keeping the planet a clean and habitable place.
Peter McHale
Peter McHale graduated from CMU as part of the Integrated Master's/Bachelor's program in electrical and computer engineering ('15). He deeply appreciated the passion he and his peers shared for their work and pursued his own interests through the Robotics Club. "I realized I loved working on robotics and AI projects in my spare time in the Robotics Club, even at an amateur level," McHale says. Using this as a launchpad for his career, he secured a position with Ford working on their early projects in autonomous vehicles.
While at Ford, McHale realized he lacked the educational background in robotics and AI that would allow him to advance in the field, resulting in him going back to school part-time at the University of Michigan. He earned another master's in robotics and AI, and during his time at Michigan, he moved companies from Ford to Argo AI, and then to May Mobility. Following his graduation, he founded his first startup, Astral AI. The company's goal was to enhance teleoperation with virtual reality and 5G technology within the realm of autonomous vehicles.
"Our hearts were not truly in this project, so that's why when we got our first few 'nos,' we gave up on it," says McHale, reflecting on the obstacles he and his co-founder Matt Carpenter faced in beginning Astral AI. "Over a beer, we promised ourselves that if we build another company, it's got to be something that no matter how many times we hear the word no, we don't care, and it won't faze us because we know we need to make it happen. And that's really what we found with Gaia AI."
Gaia AI's inception started with McHale's ideas to fight climate change, and while he was at MIT getting his third master's in business administration, they found the timber industry. They focused on the idea of augmenting and supporting the humans involved in managing forested lands instead of fully automating these processes.
"The experts all have the skills and education expertise to observe early signs of drought or early signs of beetle infestation or prescribing this area needs to be thinned. But, right now, what they're doing is walking around with tape measures and hugging trees, which takes them maybe 20 minutes to measure 10 trees. Our technology gets about a tree a second. When you do that math, it's more than 1,000 times faster than what's done today," McHale says.
Rupamanthi Jaddivada
Rupamanthi Jaddivada attended CMU for her master's degree in electrical and computer engineering ('15). At CMU, she completed research that looked at the dynamic modeling, simulations, and control of microgrids, reinforcing her interests in power systems. Her mentor, Marija Ilić, professor of electrical and computer engineering and engineering and public policy, provided invaluable guidance and helped Jaddivada establish a strong background knowledge of the field. 
Currently, Jaddivada develops electric power systems at SmartGridz, a startup company that Ilić co-founded in 2022. Their goal is to provide low-cost and low-carbon electricity using a combination of smart grid analytics, automation, and interactive informational and occupational technology integrations. Jaddivada's work has enabled her to pursue her passion for power system simulation and automation. She also has a pending patent for a control framework that will help establish secure and stable connections for integrated military microgrids.
Bobuchi Ken-Opurum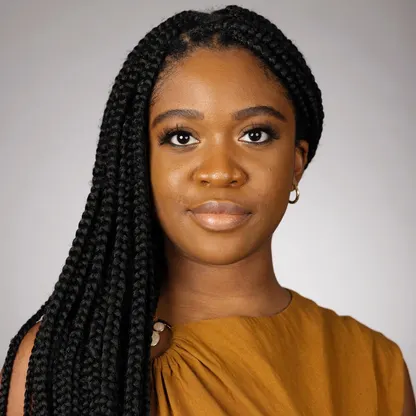 Bobuchi Ken-Opurum completed her Ph.D. in Architecture Engineering and Construction Management ('22), a joint program of the Department of Civil and Environmental Engineering and the College of Fine Arts. Growing up in Nigeria, Ken-Opurum saw how the quality of life in her community significantly improved with simple fixes to everyday problems such as basic pothole repairs and rainwater collection through cisterns. She came to the realization that most people who are affected by climate change often lack access to viable solutions to their problems. Combined with her fascination with the ways different cultures combat climate change, she set off to address this disparity. 
Ken-Opurum developed the Re-HOUSED Climate Decision Support Toolkit, which allows self-builders living in coastal urban regions to make informed decisions regarding safe and climate-proof construction in an accessible way. This online, comprehensive resource uses information from those who have lived experiences and presents solutions as visual presentations to make it easily understandable by all. With this invaluable toolkit, people are able to construct their homes in a way that better prevents damage from floods and heat stress. 
Currently, Ken-Opurum serves as the director of research at the Texas Energy Poverty Research Institute where her work focuses on the interplay between energy burden, energy efficiency, and distributed energy, with a specific focus on the profound implications for lower-income households.
Raafe Khan
Raafe Khan was a part of CMU's interdisciplinary master's program in Energy Science, Technology, and Policy ('16) where his classes helped him build strong critical thinking skills and fostered his curiosity of clean energy technology and energy markets. This program allowed him flexibility in which courses he took, and he credits his professors and peers as an integral part of his learning experience.  
"The coursework I took was very impactful," Khan says. "They really helped me think outside the box and develop a holistic perspective around how we can build better policy, better processes, and better tools to help create a more equitable and efficient clean energy future."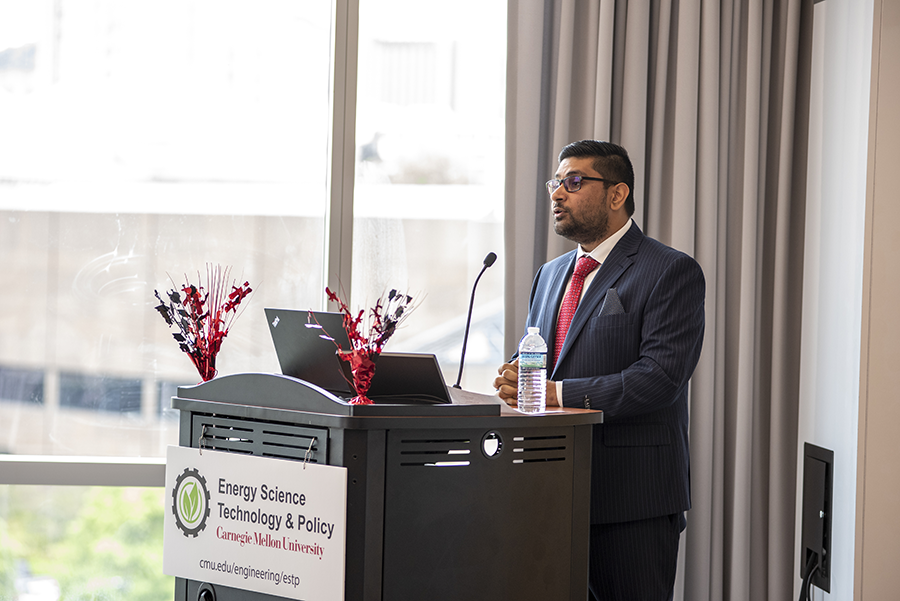 While working at Mortenson Construction, he utilized the knowledge of programming algorithms and engineering principles he gained at CMU to develop an invention called WindBuilder™. The product creates safe and detailed blueprints for projects that involve inverter-based resources, such as wind or solar energy and optimizes for total cost of ownership and energy production over the life of the project. With these instructive blueprints, project developers are able to finance large scale energy infrastructure projects whilst navigating the skilled labor shortage in the field and still get projects online quickly and safely. Since receiving a patent for his invention in September 2022, WindBuilder™ has been used to generate designs for efficient projects in several U.S. states.
Currently, Khan serves as the director of energy storage at Pine Gate Renewables where he has helped build a 25-gigawatt-hour energy storage project pipeline, one of the largest pipelines in the country. Additionally, he has been a pioneer in bringing non-lithium battery technologies out of stealth mode into the power generation industry. An ardent advocate for the democratization of energy technology and energy access, Khan's work in the energy storage space has been transformative and has resulted in the proliferation of new technologies and chemistries that will play a pivotal part in the energy transition.
"We're expanding the number of tools in our toolbox to help us transition over to a decarbonized economy," Khan says. "The genesis of the work I've done is expanding that tool set, expanding the understanding of these technologies, and bringing manufacturing opportunities back to the United States—all cornerstone priorities to energy independence."
Shashank Sripad
Shashank Sripad attended CMU for both his master's in energy science ('16) and his Ph.D. in mechanical engineering ('22). His career in the energy sector began in the lab of Venkat Viswanathan, an associate professor of mechanical engineering, where he started with research in building electric semi-trucks. With companies such as Tesla and Rivian releasing electric cars, Viswanathan and Sripad thought to take this one step further and focus on these vehicles that emit even more pollution. Their work gained attention after one of their publications correctly predicted the production timeline of these trucks.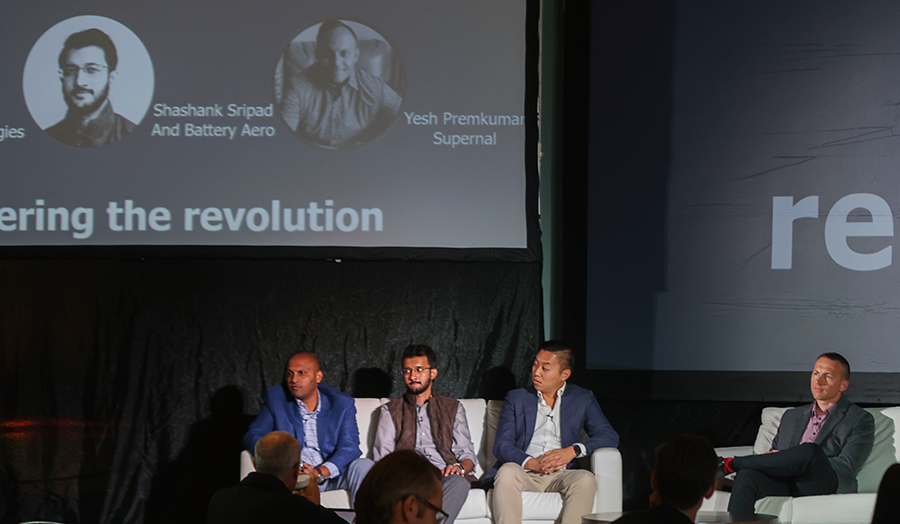 In 2018, Sripad began switching his focus over to electric aircraft manufacturing after being approached by the companies Airbus and Zunum Aero. Using the same principles and ideas that are implemented with building electric car batteries, they began to apply this to aviation. Their main challenge is figuring out how to optimize the energy stored while keeping the battery light enough to fly.
The decarbonization of aviation is the main goal of Sripad's company. He calculated that the emissions saved by about 400,000 electric vehicles would equate to only about 10 to 15 electric aircrafts. "The impact you can have on decarbonization is really significant. And that is the core motivating factor," he states.
The impact you can have on decarbonization is really significant. And that is the core motivating factor.

Shashank Sripad '16, '22
Looking to the future, one of the biggest challenges Sripad believes he and his colleagues will face is planning on such a large scale and remaining patient throughout the battery development process. Working in aviation requires certifications and strict safety measures, which can lead to these advancements taking five to 10 years to complete. Still, he says that, "there is no room for error in terms of safety."