Blanton accepts NSBE Lifetime Achievement in Academia Award
Shawn Blanton accepted the 2022 Lifetime Achievement in Academia Award at the National Society of Black Engineers' annual conference.
The National Society of Black Engineers (NSBE) hosted its 48th annual convention in late March in Anaheim, California. As part of the event, Shawn Blanton, professor of electrical and computer engineering, received the 2022 NSBE Golden Torch Award for Lifetime Achievement in Academia during a black-tie ceremony on March 26.
NSBE's Golden Torch Awards honor individuals, companies, and institutions that have produced a consistent body of highly distinguished work, served as role models for others and advanced opportunities for African Americans within the STEM industry. The festive, high-profile event recognizes accomplishments that have enriched both engineers and the world with intelligence, talent, and vision.
Blanton is a long-time NSBE advocate and decorated researcher in his field. He is the founder and director of the Advanced Chip Test Laboratory (ACTL), which focuses on developing and implementing design methodologies and associated data-mining techniques for improving the fabrication, operation, security, and testing of integrated systems. His work has yielded more than 200 publications and patents.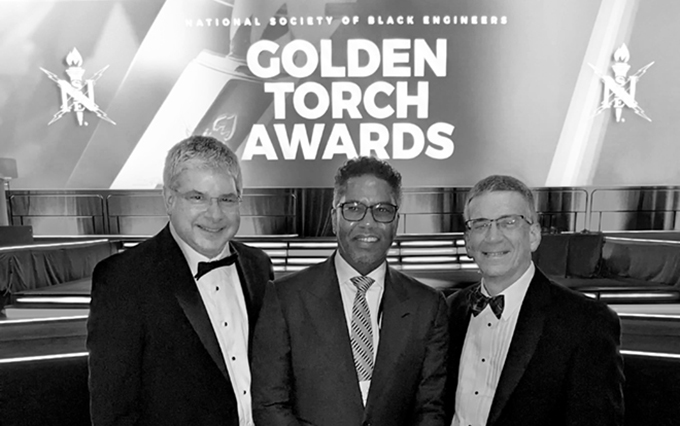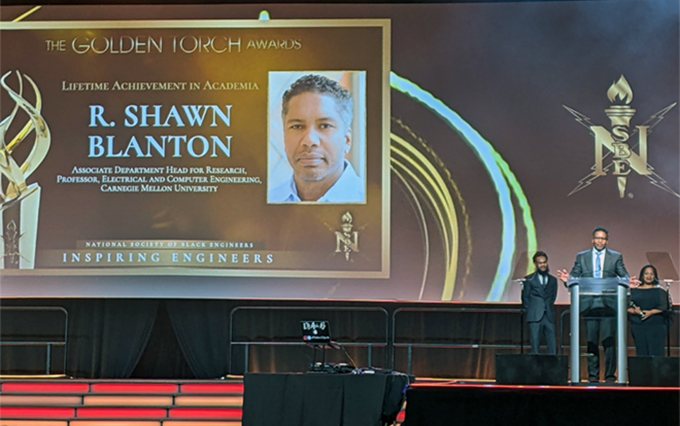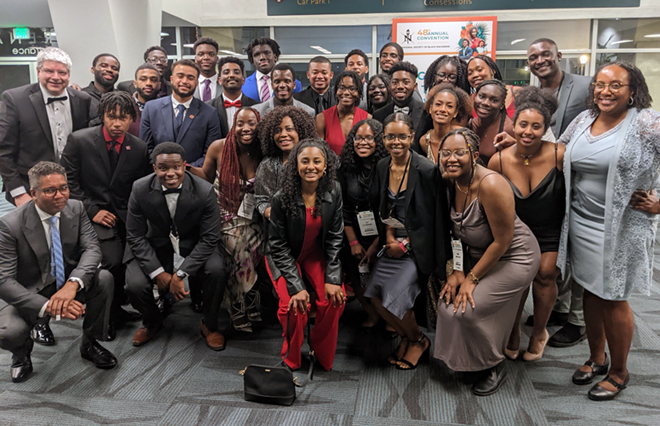 In 2006 Blanton spearheaded planning efforts for the NSBE national convention in Pittsburgh and accepted an Emerald Award for outstanding leadership in recruiting and mentoring minorities for advanced degrees in science and technology. He has served in many key roles at Carnegie Mellon University, including interim vice provost for diversity, equity, and inclusion, and, within the College of Engineering, acting associate dean for diversity and inclusion and chair of the diversity, inclusion, and outreach committee.
"I am very honored to receive this award, but none of the accomplishments accredited to me would have been possible without the backing of the university in general, and college of engineering in particular," said Blanton, as part of his award acceptance remarks.