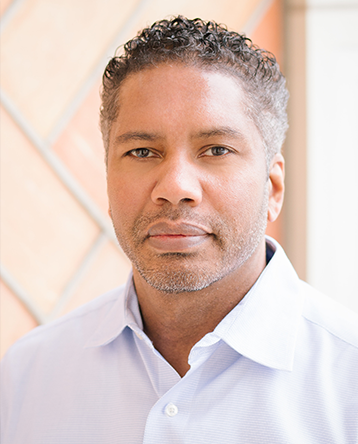 Shawn Blanton is a professor in the Electrical and Computer Engineering Department at Carnegie Mellon University. In 1995, he received his Ph.D. in Electrical Engineering and Computer Science from the University of Michigan, Ann Arbor. His research interests include various aspects of integrated system tests, testable design, and test methodology development. He has consulted for various companies, and is the founder of TestWorks, a Carnegie Mellon University spinout focused on information extraction from IC test data. Blanton is a founding member of the Security Assurance of Fabricated Electronics Center, established to complement the world-class expertise in architectural and software security and privacy housed within Carnegie Mellon University's CyLab. 
He received the CAREER Award from the National Science Foundation in 1997, and IBM Faculty Partnership Awards in 2005 and 2006. He has given more than 100 talks at many universities and companies, including Stanford, Yale, Texas A&M, Duke, Purdue, Intel, AMD, Qualcomm, IBM, Delphi, Hewlett Packard, CISCO, Texas Instruments, Analog Devices, Freescale, Motorola and Nvidia. He has served on various technical program committees that include the IEEE/ACM Design Automation Conference, IEEE VLSI Test Symposium, IEEE/ACM International Conference on Computer-Aided Design, and the International Test Conference, and served as an associate editor for the IEEE Transactions on CAD. He has published more than 100 refereed conference and journal papers and has seven U.S. patents or patent applications filed. He is a fellow of the IEEE and senior member of the ACM and served as the program chair for the 2011 International Test Conference.
Blanton is also significantly involved in the recruitment of minority candidates for graduate school. Most of his activities center on direct recruitment at the annual convention of the National Society of Black Engineers. In 2006, he spearheaded the University's efforts for the 2006 NSBE convention held here in Pittsburgh (CMU@NSBE). In 2006, Blanton was awarded an Emerald Award for outstanding leadership in recruiting and mentoring minorities for advanced degrees in science and technology.
Building Defect-Free Computer Chips
Novel Technology: Encrypting Hardware
Manufacturing Chips: Integrated Electronic Circuits
Education
1995 Ph.D., Electrical and Computer Engineering, University of Michigan, Ann Arbor
1989 MS, Electrical and Computer Engineering, University of Arizona
1989 BS, Engineering, Calvin College
Media mentions
2021 Engineering faculty award winners selected
Congratulations to the 2021 CMU Engineering Faculty Awards winners.
CMU College of Engineering
Engineering faculty awarded professorships
ECE faculty Franz Franchetti, Gianluca Piazza, Shawn Blanton, Maysam Chamanzar, and Vyas Sekar were awarded professorship titles in April and May 2021.
Cell Press
Blanton named inspiring black scientist in America
To provide some revelation and encouragement to existing and forthcoming generations of black scientists, A.J. Hinton from the University of Iowa compiled a list of inspiring black scientists in February 2020. In celebration of Juneteenth, Cell Press has named 100 additional scientists to the list. ECE's Shawn Blanton was included in this recent listing.
ECE team wins Best Paper Award at Great Lakes Symposium
ECE's Ruizhou Ding, Zeye (Dexter) Liu, Rongye Shi, Diana Marculescu, and Shawn Blanton recently received the Best Paper Award at the 27th edition of the Great Lakes Symposium on Very Large Scale Integration (GLSVLSI).