NSBE provides opportunities for leaders to grow
The National Society of Black Engineers (NSBE) has given Pierce Sinclair and John Bailey Jr. the chance to realize their leadership potential and strengthen their appreciation for how impactful a sense of community really is.
Carnegie Mellon University undergraduate engineering students Pierce Sinclair and John Bailey, Jr., have honed their leadership skills through involvement in the National Society of Black Engineers (NSBE).
"What attracted me to NSBE was its vision as far as the people they serve," Bailey said. "I saw it as a powerhouse for creating black leadership and helping minorities like Pierce and me work our way into that field professionally."
What attracted me to NSBE was its vision as far as the people they serve.

John Bailey Jr., Senior, Mechanical Engineering, Carnegie Mellon University
In addition to motivating black leaders, NSBE aims to increase the number of culturally responsible black engineers who excel academically, succeed professionally, and positively impact the community. The organization accomplishes this through leadership training, professional development activities, mentoring, career placement services, and community service opportunities, among other things. NSBE has more than 500 chapters and nearly 16,000 active members in six geographic regions. CMU resides in Region II, which stretches from Pennsylvania to South Carolina.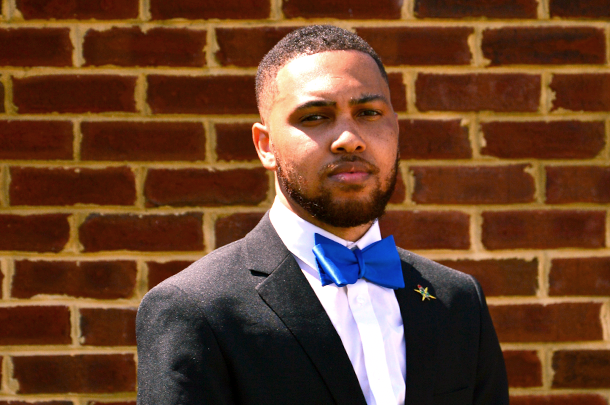 Sinclair, who graduated in December with majors in civil and environmental engineering and engineering and public policy, became involved in NSBE after meeting with a mentor who was also CMU's chapter president. He applied to become a freshman representative for the group and was accepted.
As a freshman representative, Sinclair was responsible for interacting with first-year engineering students. He would find out what their interests were and determine how to motivate their engagement with NSBE.
Bailey was one of those students who was motivated by Sinclair.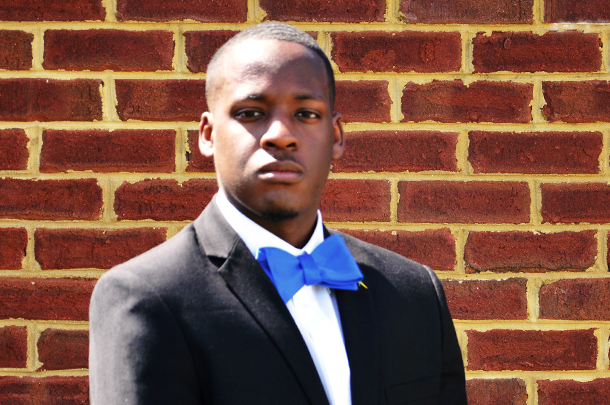 A senior in mechanical engineering, Bailey became one of two NSBE Chapter senators during his first year at CMU. He kept abreast of the political happenings at the NSBE national level and informed the CMU chapter of proposed amendments to the organization's constitution and bylaws.
"We noticed that, over the years, our chapter was having a larger presence at the regional and national conferences. It was becoming more of a common name, and we wanted to increase that by being on the regional board," Sinclair said.
As a junior, Bailey was elected Regional Leadership Conference (RLC) Chair for Region II. As chair, Bailey planned the conference in August in Chantilly, Virginia. He was responsible for organizing the venue and programming and determining what the leaders needed to be best prepared for the conference.
Sinclair serves as the Region II Finance Chair, a position that involves fundraising, corporate philanthropy and marketing the benefits of corporate investment in NSBE.
"The big selling points are the Regional Leadership Conference and the Fall Regional Conference," Sinclair said. "If a company puts $15,000 into the society, what benefits do they get from it? What is the exposure they'll get?"
Sinclair said the experience gives him a leg up professionally, and Bailey said that the NSBE has helped him to think more strategically.
"NSBE helped me learn to navigate through my tasks and my goals much easier," Bailey said. "[Before,] I would just take care of tasks as they came along or once it became most convenient. Now, I treat everything like a long-term project."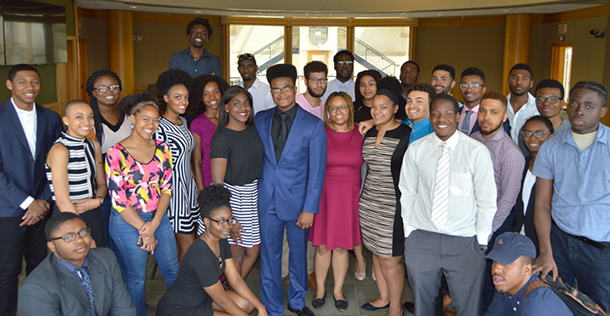 Ty Walton, a staff member in the Center for Student Diversity and Inclusion and the advisor for CMU's NSBE chapter, said when students become involved in regional and national events, they discover new perspectives.
"You start to think of yourself as a global person. The struggles and challenges you're having here are similar to people on other campuses, and you start to see yourself in a much larger capacity," Walton said.