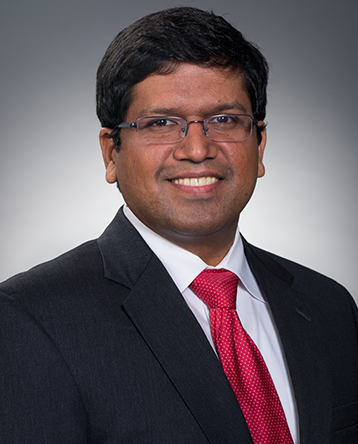 Rahul Panat is a professor in the Department of Mechanical Engineering at Carnegie Mellon University. He received his M.S. in Mechanical Engineering from the University of Massachusetts, Amherst, and his Ph.D. in Theoretical and Applied Mechanics from the University of Illinois at Urbana-Champaign (UIUC). After his Ph.D., Panat worked at Intel Corporation, Chandler, AZ, for a decade in the area of microprocessor manufacturing research and development (2004-2014). His work at Intel included research on next generation high density interconnects, thinning of Si, 3-D packaging, and lead-free and halogen-free ICs. He won several awards for his work at Intel, including an award for developing manufacturing processes for the world's first fully green IC chip in 2007. He moved to academics in 2014 and joined the Washington State University, Pullman, before moving to Carnegie Mellon in 2017.
At Carnegie Mellon, Panat works on micro-scale additive manufacturing and its applications to biomedical devices and energy materials. Specifically, his group works on high performance biosensors, biomonitoring devices, and brain-computer interfaces. The process development side focuses on using fundamentals of mechanics to enable new manufacturing processes that lead to structures with enhanced functionality. The application side focuses on bringing the advances in microfabrication to the field of biomedical engineering in order to create devices that can benefit the public health. He recently developed the fastest known COVID-19 antibody test with high sensitivity due to a unique, 3D printing technology and an electrochemical reaction.
Awards
Russell V Trader Career Development Professorship, CMU, 2021
Struminger Teaching Fellowship, CMU, 2019
Divisional recognition award at Intel for tape-out and production of Intel's first six core Xeon® server microprocessor, 2008
Technology and Manufacturing Group (TMG) excellence award for innovation in packaging to achieve $2.6 billion in package, assembly and test savings, 2008
Divisional recognition award at Intel for developing manufacturing process for world's first fully green (halogen free and lead free) integrated circuit (IC) chip, 2007
Lean Six Sigma Green Belt Certification at Intel, 2014
Henry L. Langhaar Graduate Award, University of Illinois at Urbana, 2004
Stanley J. Weiss Outstanding Dissertation Award, University of Illinois at Urbana 2004
Dissertation Completion Fellowship 2003-04, University of Illinois at Urbana
Materials Research Society (MRS) Gold Medal, 2002
Mavis Memorial Fund Scholarship Award, 2002 and 2003, University of Illinois at Urbana
Research Fellowship, TAM Department, University of Illinois at Urbana (1999–2000)
Cadet Training in Panat Laboratory
Engineering Design I: Methods and Skills
Developing a 10-second COVID-19 antibody test
Advanced Manufacturing Using Nanoscale 3D Printing
Hands-on Product Design: Advanced Mechanical Design course
Education
2004 Ph.D., Theoretical and Applied Mechanics, University of Illinois at Urbana-Champaign
1999 MS, Mechanical Engineering, University of Massachusetts at Amherst
1997 BS, Mechanical Engineering, Pune University
Media mentions
Lifewire
Panat quoted in Lifewire
MechE's Rahul Panat tells Lifewire, "Brain research aims to understand the communication between individual neurons or groups of neurons and can help us understand natural intelligence."
Engineering faculty awarded professorships
Engineering faculty Peter Adams, Elizabeth Dickey, Carlee Joe-Wong, Pulkit Grover, Alan McGaughey, Rahul Panat, and Douglas Weber were awarded professorship titles in February and March 2021.
MedicalExpo
Panat quoted on rapid COVID test
MechE's Rahul Panat was quoted in MedicalExpo on a rapid COVID test that he and his team developed.