Rod Heiple
Director, Manufacturing Futures Institute at Mill 19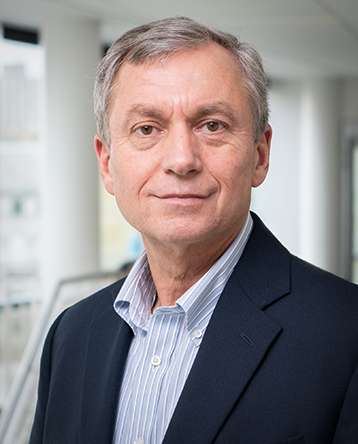 Rod Heiple joined the Carnegie Mellon University College of Engineering in January 2020 as the director of the Manufacturing Futures Institute (MFI) at Mill 19. As part of the MFI leadership team, Heiple will be interfacing and working with CMU faculty, ARM, and with industry and government agencies with the goal of driving and fostering the active engagement and investment in Mill19 activities. 
Heiple has more than 30 years of industry experience in advanced manufacturing, manufacturing technology, operations and research and development (R&D) at Alcoa and Arconic.  Most recently, he served as Director, R&D at the Arconic Technology Center leading product and process developments for the aerospace, defense, and automotive markets.  In this role, Heiple initiated and led Alcoa's and Arconic's additive manufacturing R&D Strategy, technology development, and commercialization.
He also served as leader of Alcoa and Arconic Defense, Inc., focused on Department of Defense classified R&D programs, and as the company's technical liaison to NASA.
Over a span of 14 years in Alcoa's Automotive Business, Heiple led technology transfer and product launches in new plant start-up environments, products which were included in the Audi A8, Ferrari's Modena 360, Plymouth Prowler, and General Motor's Corvette.
Heiple also served on the U.S. Advanced Manufacturing Partnership (AMP 2.0) Technology Working Team and as a member of the American Energy & Manufacturing Competitiveness Partnership.
Heiple's education includes a Master of Science degree in Mechanical Engineering from the University of Pittsburgh, a Bachelor of Science degree in Mechanical Engineering from The Pennsylvania State University, and Executive Education in Leadership and Strategy from MIT's Sloan School of Management and Weatherhead School of Management at the Case Western Reserve University.