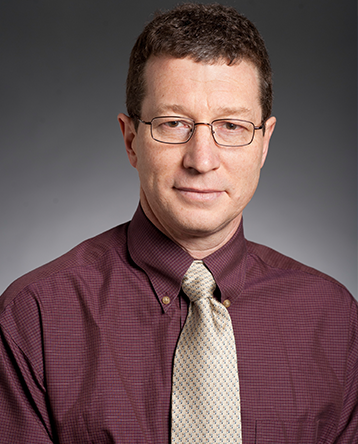 Maarten de Boer has been a faculty member at Carnegie Mellon University since 2010. His appointment is in the Department of Mechanical Engineering, and he has a courtesy appointment in the Department of Materials Science and Engineering. He was employed as an integrated circuit process engineer at Hewlett-Packard from 1983 to 1991 and as a principal member of technical staff at Sandia National Labs from 1996 to 2010. He earned the Ph.D. degree from the University of Minnesota Chemical Engineering and Materials Science Department in 1996. He is a member of the Materials Research Society since 1992 and of the Society of Experimental Mechanics since 2000.
De Boer has taught courses in mechanical behavior, solid mechanics, materials selection and microelectromechanical systems at the graduate level, and thermodynamics, dynamics, and electronics at the undergraduate level.
De Boer's group explores the processing and nanomechanical behavior of new materials. Our research activities involve the design, fabrication, testing and characterization of micromachined test platforms. With such platforms, we study in-situ the interplay between processing, environment and properties such as strength, fracture, fatigue, creep, residual stress, adhesion, and friction. Our work is funded by the Department of Energy, the National Science Foundation, NASA and the Army Research Laboratory. De Boer has published over 90 peer-reviewed journal articles with an h-index above 30, and has presented more than 40 invited talks. He is an inventor on seven US patents.
Microscopic & Nanoscopic Devices & Larger Structures
Education
1996 Ph.D., Materials Science and Engineering, University of Minnesota
1982 MS, Electrical Engineering, University of Colorado, Boulder
1981 BS, Electrical Engineering, Cornell University