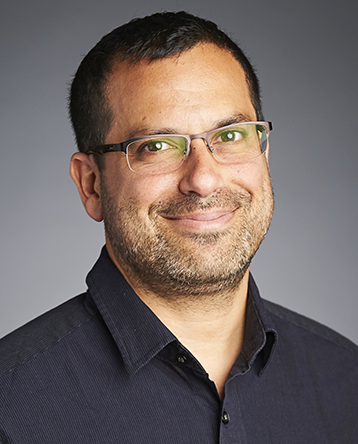 Tzahi Cohen-Karni received both his B.Sc. degree in Materials Engineering and B.A. degree in Chemistry from the Technion Israel Institute of Technology, Haifa, Israel, in 2004, his M.Sc. degree in Chemistry from Weizmann Institute of Science, Rehovot, Israel, in 2006, and his Ph.D. in Applied Physics from the School of Engineering and Applied Sciences, Harvard University, Cambridge, in 2011. For his Ph.D. work, Cohen-Karni received the Gold Graduate Student Award from the Materials Research Society in 2009, and was awarded the 2012 IUPAC Young Chemist Award.
Cohen-Karni was a Juvenile Diabetes Research Foundation (JDRF) Postdoctoral Fellow at the Massachusetts Institute of Technology and Boston Children's Hospital in the labs of Robert Langer and Daniel S. Kohane, where he developed nanostructured three-dimensional platforms for cellular interfaces.
Currently, Cohen-Karni is an associate professor in the Department of Biomedical Engineering and the Department of Materials Science and Engineering at Carnegie Mellon University. His research interests include the unique interfaces between biology and nanotechnology, namely interfacing tissue and cells with nanostructures, monitoring their electrical properties, and altering their properties through controlled interactions with the nanostructures.
How Cells "Talk" to Each Other in a Cellular Arrangement
Recording Electrical Signals from Cells in Three Dimensions
Education
2011 Ph.D., Applied Physics, Harvard University
2006 MS, Chemistry, Weizmann Institute of Science
2004 BA, Chemistry, Technion Israel Institute of Technology
2004 BS, Materials Engineering, Technion Israel Institute of Technology
Affiliations
Media mentions
CMU Engineering
Crawling nanowires
At Carnegie Mellon, a team of researchers made the first observation of nanowires that seemed to "crawl" along the surface of graphene films.
Eight engineering faculty members receive CIT Faculty Awards
Eight engineering faculty members recently received CIT Faculty Awards for their outstanding contribution to the College of Engineering.