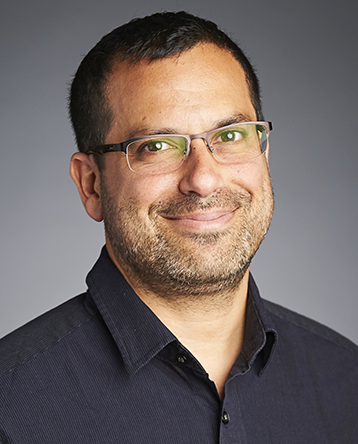 Tzahi Cohen-Karni received both his B.Sc. degree in materials engineering and B.A. degree in chemistry from the Technion Israel Institute of Technology, Haifa, Israel, in 2004, his M.Sc. degree in chemistry from Weizmann Institute of Science, Rehovot, Israel, in 2006, and his Ph.D. in applied physics from the School of Engineering and Applied Sciences, Harvard University, Cambridge, in 2011. For his Ph.D. work, Cohen-Karni received the Gold Graduate Student Award from the Materials Research Society in 2009, and was awarded the 2012 IUPAC Young Chemist Award.
Cohen-Karni was a Juvenile Diabetes Research Foundation (JDRF) Postdoctoral Fellow at the Massachusetts Institute of Technology and Boston Children's Hospital in the labs of Robert Langer and Daniel S. Kohane, where he developed nanostructured three-dimensional platforms for cellular interfaces.
Currently, Cohen-Karni is an associate professor in the Department of Biomedical Engineering and the Department of Materials Science and Engineering at Carnegie Mellon University. His research interests include the unique interfaces between biology and nanotechnology, namely interfacing tissue and cells with nanostructures, monitoring their electrical properties, and altering their properties through controlled interactions with the nanostructures.
How Cells "Talk" to Each Other in a Cellular Arrangement
Recording Electrical Signals from Cells in Three Dimensions
Education
2011 Ph.D., Applied Physics, Harvard University
2006 MS, Chemistry, Weizmann Institute of Science
2004 BA, Chemistry, Technion Israel Institute of Technology
2004 BS, Materials Engineering, Technion Israel Institute of Technology
Affiliations
Media mentions
NIH
New grant to fund cardiac electrophysiology research
BME/MSE's Tzahi Cohen-Karni was recently awarded a $3.1 NIH/NHLBI grant to further cardiac electrophysiology research. Over the next five years, Cohen-Karni will partner with Pitt's Aditi Gurkar (co-PI), BME/MSE's Adam Feinberg, MechE's Carmel Majidi, and ECE's Pulkit Grover to study the role of DNA damage in the cardiac unit using induced pluripotent stem cells.
Multiple outlets
Cohen-Karni neuron stimulation research featured
Research by BME/MSE's Tzahi Cohen-Karni was featured in Florida News Times, as well as Knowledia, Asian Share, and Flipboard. 
CMU Engineering
Healing large wounds fast
CMU has secured a $22 million DARPA grant to develop a device combining artificial intelligence, bioelectronics, and regenerative medicine to regrow muscle tissue, especially after combat injuries.