Softbotics - Index option 1
For more than 40 years, Carnegie Mellon has been a leader in robotics technology.
A transformative change is coming to bring robotic functionality into our everyday lives. These next generation systems will bring a step-change in moving robotics from industrial large scale to smaller scale, and thereby entering households, workplaces, hospitals, and aspects of the environment.
Softbotics will one day create machines and robots that are made entirely out of soft synthetic and biological materials to optimally interface with humans and assist with tasks or enhance performance. Such systems will be self-contained, autonomous, and will not depend on external hardware for power or operation.
Robotic transformation
An exciting future of robotics will be based on the possibilities offered by the fusion of new engineering advances, including soft materials and components, integrated microsystems, biomaterials, soft/bio/nano sensors and actuators, and advanced control to enable functionality and applications not previously possible.
The use of bio-inspired materials will dramatically change the way robotics can be applied. These next-generation systems of multiple scales will become ubiquitous over time as they smoothly integrate into our everyday lives where human will cohabitate with many cooperating robotic devices—some seen, some unseen.
This highly interdisciplinary paradigm in engineering will impact industries such as healthcare, automation and manufacturing, cooperative human assistance, and many others.
Research impact
The development of softbotics will lead to advances in a variety of areas including integrated microsystems, biohybrid systems, and soft machines.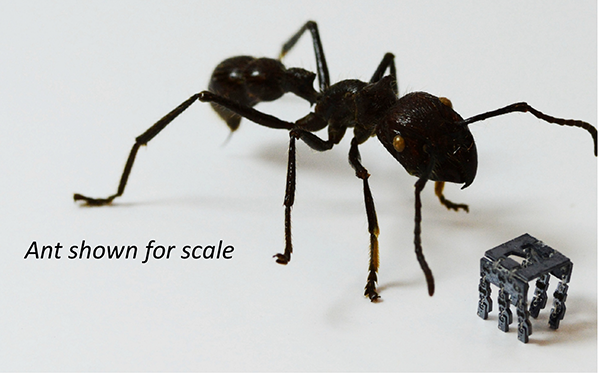 Integrated microsystems
Microrobots: Machines and robots that are smaller than an insect
Microscale manufacturing: Manufacturing methods that harness the precision and scalability of the semiconductor industry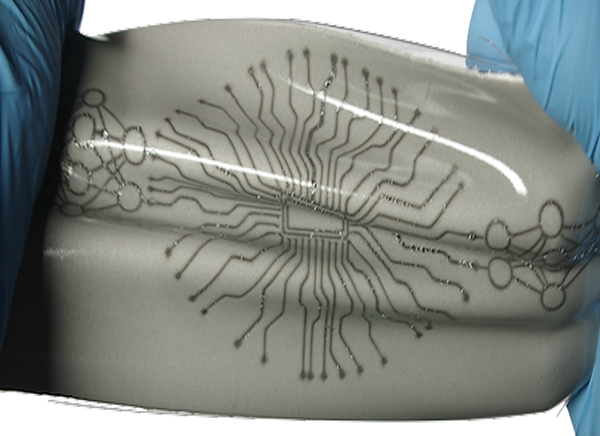 Soft machines
Artificial nervous tissue: Replace bulky computing with soft, stretchable electronics for sensing and signal processing
Artificial muscle: Lightweight and power-dense materials that can change shape and stiffness on command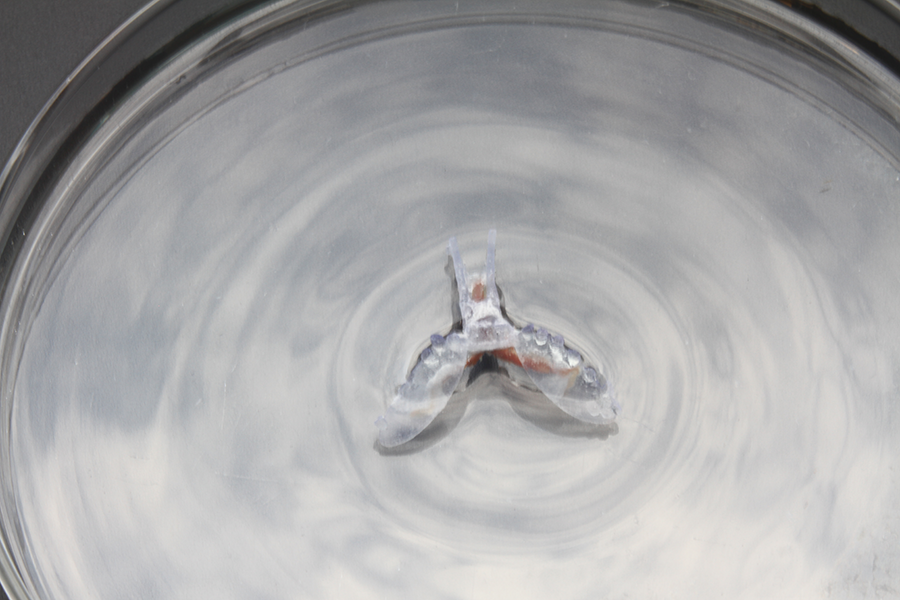 Biohybrid systems
Living machines: Create machines out of biological materials and living cells
Biohybrid devices: Merge biology with synthetic materials to create hybrid robotic systems
Softbotics vision
One day, we will build machines made entirely out of soft synthetic and biological materials—no metal or external hardware required for operation.
The future of advanced robotics is thriving at Carnegie Mellon. We call this groundbreaking research, Softbotics.