FLOTUS Touts Pittsburgh as Workforce Hub at CMU's Mill 19
First Lady Jill Biden and U.S. Acting Secretary of Labor Julie Su recently visited Mill 19, the discovery workspace where Carnegie Mellon engineers and scientists conduct advanced manufacturing research. Biden and Su highlighted workforce investments in Pittsburgh, which is one of five newly created Workforce Hubs in the U.S.
First lady Jill Biden and acting Secretary of Labor Julie Su traveled to Carnegie Mellon University's Mill 19 today to convene members of a Pittsburgh Workforce Hub and announce commitments to create and expand pathways into good-paying jobs for the region.
On the way to the podium, she made a quick stop.
"Before I start, I just have to touch that robot!" Biden said, examining a blue Yaskawa MOTOMAN GP50 industrial robot used by Carnegie Mellon professor Chiang Liu on display at Mill 19.
Joined by Su and Ed Gainey, the mayor of Pittsburgh, Biden addressed a room of community partners, employers, union members, and educators about training the next generation of workers.
"This city helped build our nation and the middle class through good union jobs," Biden said. "In many ways, Pittsburgh has always been a part of this transformation–where iron ore turns to steel, and steel to prosperity. And today, you're still transforming, turning old steel mills into a training center for the jobs of the future."
In May, the Biden administration announced Pittsburgh as one of five Workforce Hubs throughout the U.S., alongside Augusta, Phoenix, Columbus, and Baltimore. As a hub, Pittsburgh receives funding and assistance for local workforce training, including at the steel mill turned state-of-the-art research facility Mill 19.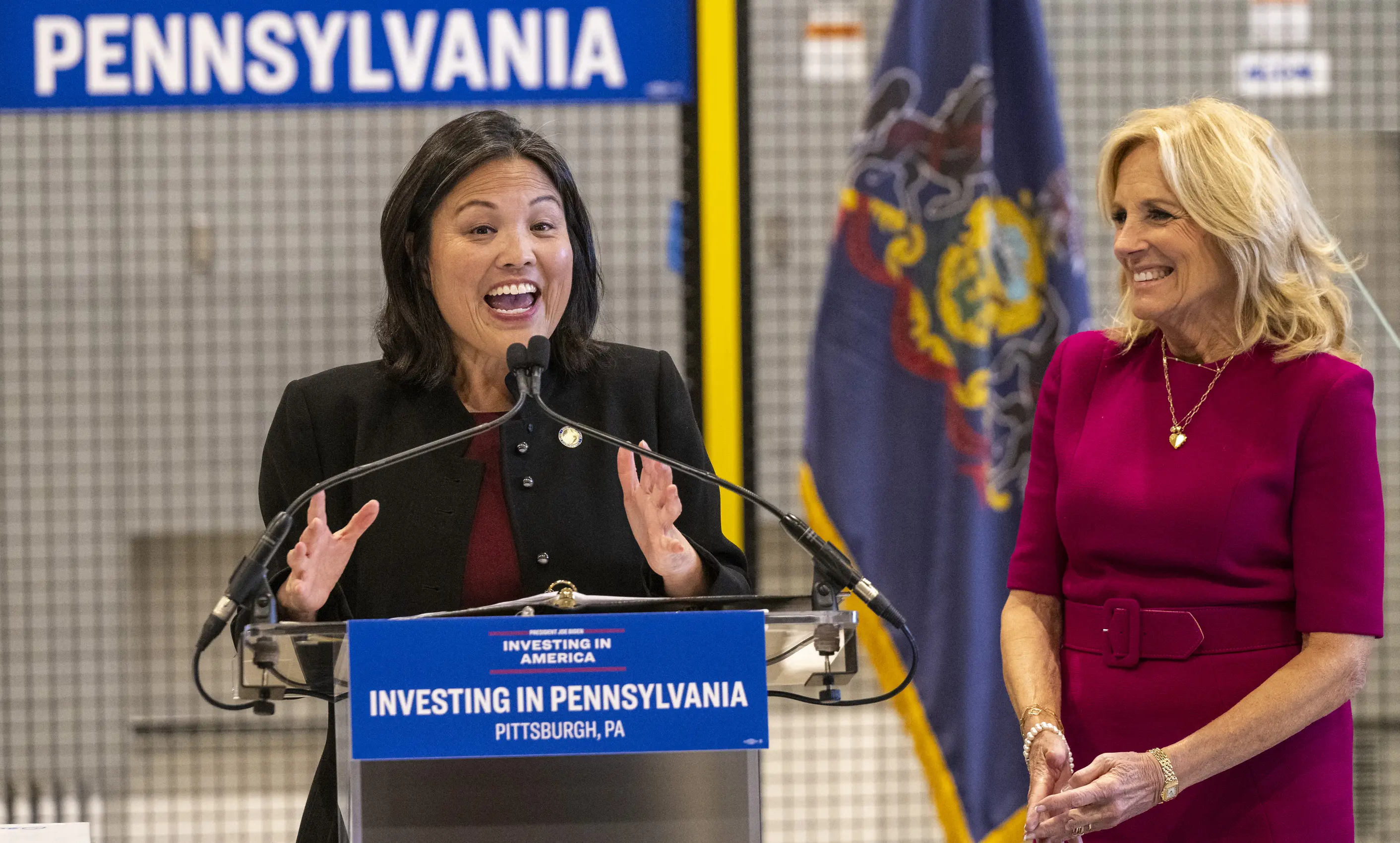 "Carnegie Mellon University welcomes the opportunity to host first lady Jill Biden and acting Secretary of Labor Julie Su at our advanced manufacturing facility in Hazelwood," said Farnam Jahanian, president of Carnegie Mellon. "This facility–once bustling with steelworkers and helping to power the nation's economy–is now home to a consortium of partners dedicated to harnessing opportunities in 21st century manufacturing, including robotics, additive manufacturing, and artificial intelligence."
Led by Gainey and Partner4Work, Pittsburgh's workforce development organization, Biden announced that Pittsburgh would create more than 1,000 new jobs and expand on apprenticeship programs in four key sectors: infrastructure, advanced manufacturing (including robotics and biomanufacturing), high-speed internet, and clean energy (and fields like cybersecurity that support these sectors). 
This morning I joined @pghworkforce in Pittsburgh to discuss the principles of the city's Workforce Hub.

The Hub creates equitable pathways for disadvantaged workers into good jobs through apprenticeships, and assess progress in hiring, retaining and promoting those workers. pic.twitter.com/Xlz4StSOLq

— Acting Secretary Julie Su (@ActSecJulieSu) November 8, 2023
"I'm proud of everyone in this city who has made a public commitment to ensuring everyone who calls Pittsburgh home has a pathway to good-paying jobs," Gainey said. "This is what it looks like when you build a city where everyone has the ability to feel safe, feel welcome, and have the abundant opportunity to thrive. This is what community truly looks like." 
The programs announced include plans for local institutions to both expand existing programs, and develop new pathways into robotics, cybersecurity, and advanced manufacturing. Eaton, an intelligent power management company, will invest $100,000 over the next three years in CMU's CyLab Security and Privacy Institute to support multidisciplinary cybersecurity research and education, building on its existing $350,000 investment.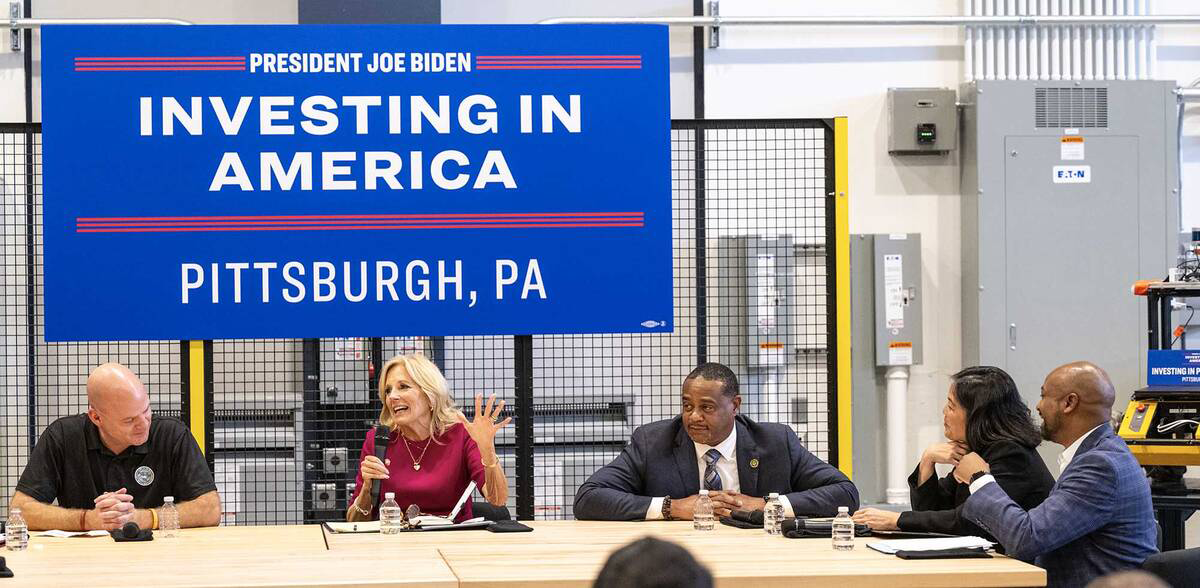 The Advanced Robotics for Manufacturing (ARM) Institute–a key partner in the Workforce Hub–was created at CMU. Located alongside CMU's Manufacturing Futures Institute and affiliate Catalyst Connection, the ARM Institute is central in building the robotics capacity of Mill 19. ARM will use a new grant from the Department of Defense's Manufacturing Technology Program to fund a local nonprofit STEM Coding Lab to deliver robotics education to Pittsburgh-area Title I schools and expanding Manufacturing Day programs into rural areas, exposing more school-age children in the Pittsburgh region to manufacturing careers. Additionally, ARM and New Century Careers have launched a program to help train at least 40 dislocated workers annually to re-enter the workforce in high-demand manufacturing jobs–connecting workers and employers through roboticscareer.org, a new resource for robotics training and employment opportunities.
"In total, President Biden's Investing In America agenda has put $255 million in Pittsburgh and Allegheny County so far," said Su. "Good jobs change lives. They bring dignity and respect to a family, they build strong communities, and they build intergenerational wealth, security, and pride."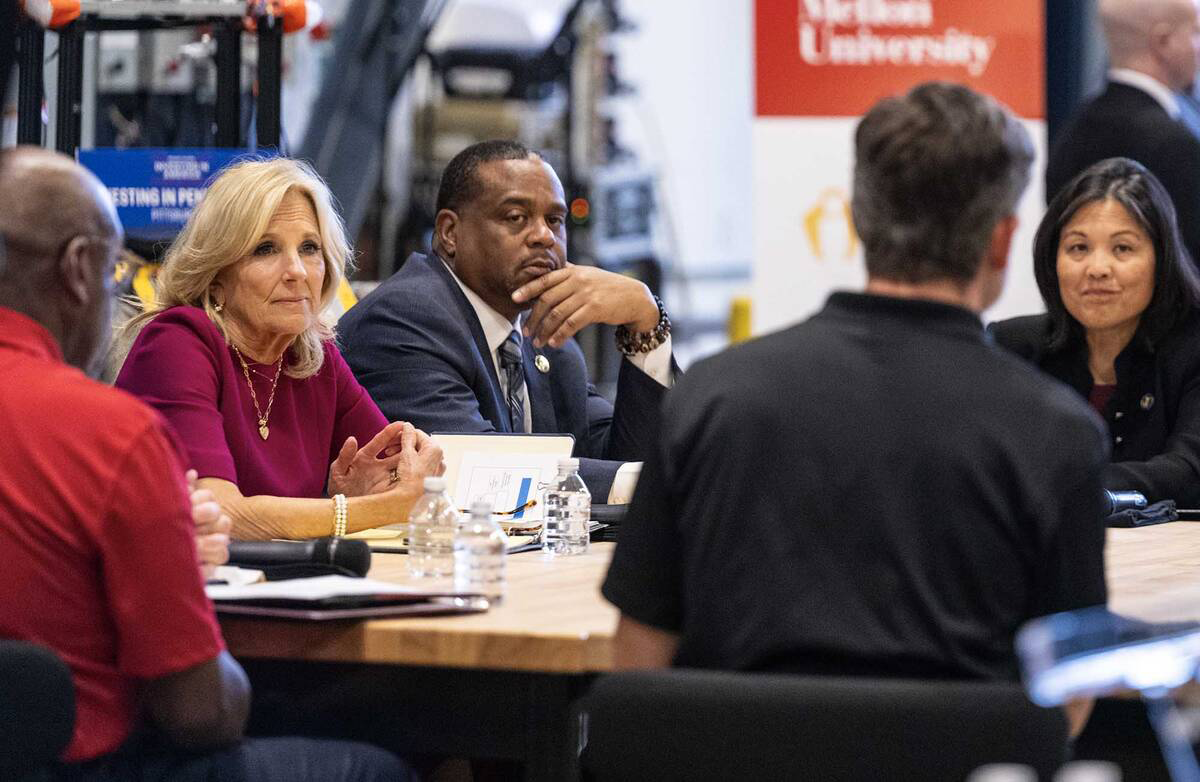 After the remarks, Biden participated in a panel discussion about the future of work in the region with Quintin B. Bullock, the president of the Community College of Allegheny County (CCAC); Robert L. Cherry, CEO of Partner4Work; Darrin Kelly, president of the Allegheny Fayette Labor Council; Victor Mroczkowski, executive vice president of operations at Re:Build Manufacturing; and Gainey and Su.
Mroczkowski spoke about how Re:Build Manufacturing was partnering with Carnegie Mellon to leverage CMU's digital technologies, like building digital twins of a production line to simulate where the waste exists inside of a manufacturing design in order to continuously improve. "That's going to allow us to put the right technologies into making us competitive here in Pittsburgh," he said.
"This is a remarkable moment for the City of Pittsburgh, including Partner4Work, the ARM Institute and local labor leadership," Jahanian said. "Together, we are utilizing historic investments in talent, research, and infrastructure to build a new model for upskilling and reskilling workers so that they can thrive in today's innovation-based economy. We are grateful for the many public and private sector partners involved in this effort and excited to spotlight the role of emerging technologies in fueling Pittsburgh's–and the nation's–bright future."