Faculty and alumnus inducted into the National Academy of Engineering
College of Engineering dean, professor, and alumnus recognized for outstanding contributions to engineering research, practice, and education.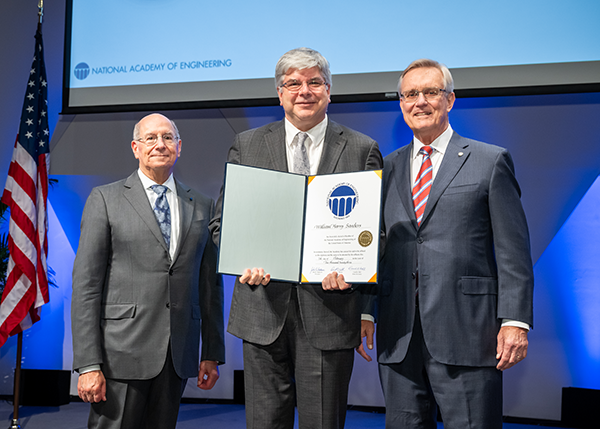 Bill Sanders, dean of the College of Engineering and a professor of electrical and computer engineering, was among the 124 new members who were inducted into the prestigious National Academy of Engineering (NAE) during their annual meeting on Sunday, October 1.
Before coming to CMU in January 2020, Sanders spent 25 years as a tenured professor of electrical and computer engineering and computer science at the University of Illinois. His research interests included secure and dependable computing and security, as well as resiliency metrics and evaluation, with a focus on critical infrastructures. He has published more than 300 technical papers and has also directed work at the forefront of national efforts to make the U.S. power grid smart and resilient.
He was the founding director of the University of Illinois' Information Trust Institute in 2004, growing its faculty to more than 100 and attracting $80 million in external research funding by 2011. Sanders served as director of the Coordinated Science Laboratory from 2010 - 2014 and was head of the university's Department of Electrical and Computer Engineering from 2014 - 2018. He also co-founded the Advanced Digital Sciences Center in Singapore in 2009, which was Illinois' first international research facility.
Sanders earned his bachelor's degree in computer engineering; master's degree in computer, information, and control engineering; and doctoral degree in computer science and engineering, all from the University of Michigan.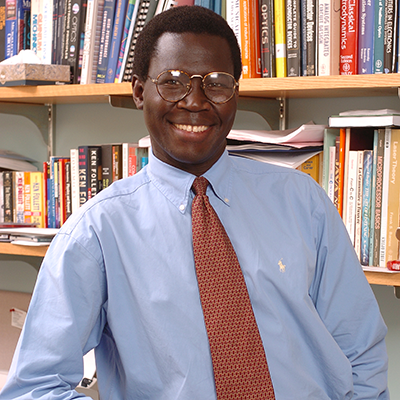 Sanders was joined by Elias Towe, professor of electrical and computer engineering and materials science and engineering, and Carnegie Mellon engineering alumnus, Anirudh Devgan (ECE '91 '93), who were also elected to the academy's Class of 2023.
Prior to joining the faculty at Carnegie Mellon in 2001, Towe was a professor of electrical and computer engineering at the University of Virginia, and a program manager at the Defense Advanced Research Projects Agency. His research is in basic optical and quantum phenomena in materials for applications in novel photonic devices that enable a new generation of information processing systems for communication, computation, and sensing.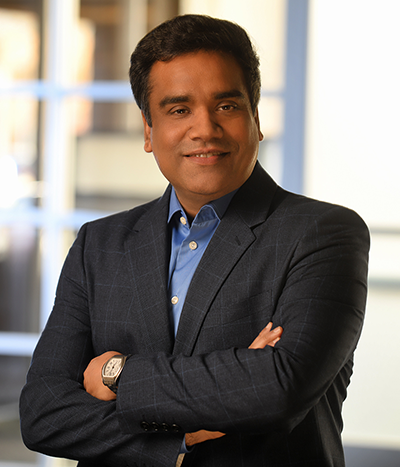 Anirudh Devgan is president and CEO of Cadence Design Systems, Inc. Devgan, who joined the Pittsburgh-based company in 2012, is widely recognized as one of the leading authorities in electronic design automation. He pioneered the application of massively parallel and distributed architectures to create several industry firsts and most impactful products in the areas of SPICE simulation, library characterization, place and route, static timing, and power and electromagnetics, among several others.
National Academy of Engineering members are elected by their peers, and membership in the NAE is one of the highest professional honors accorded an engineer.
Academy membership honors those who have made outstanding contributions to "engineering research, practice, or education, including, where appropriate, significant contributions to the engineering literature" and to "the pioneering of new and developing fields of technology, making major advancements in traditional fields of engineering, or developing/implementing innovative approaches to engineering education."
There are now 2,420 U.S. members and 319 international members in the National Academy of Engineers.