Zapanta named associate dean for undergraduate studies
Since coming to Carnegie Mellon in 2006, Conrad Zapanta has made numerous contributions to the College of Engineering as a faculty member, advisor, and Associate Department Head of Education in the Department of Biomedical Engineering.
Conrad Zapanta, a teaching professor in the Department of Biomedical Engineering (BME), has been appointed the new Associate Dean for Undergraduate Studies, effective July 1, 2022. He succeeds Annette Jacobson, who will retire this month.
In his new role, Zapanta will continue work he began as a Carnegie Mellon University undergraduate when in 1990, he was one of the head orientation counselors, supervising counselors whose job it was to welcome new students to campus.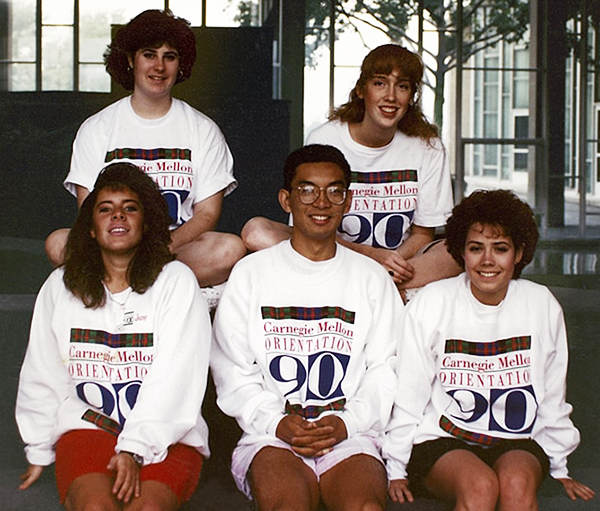 Overseeing the first-year program for engineering students will be among his new job duties and one for which he is well-prepared. In addition to his student leadership experience, Zapanta has been a BME faculty member since 2006 and Associate Department Head of Education since 2009. He is a trusted academic advisor to numerous student groups and athletic teams.
As Associate Department Head of Education he has also overseen all aspects of BME undergraduate and graduate curriculum, administered undergraduate research programs, assisted with departmental special events, and supported student recruitment efforts.
He has extensive experience with the ABET accreditation process, having served as a program evaluator and an advisor to CMU Engineering faculty in preparation for ABET visits and reviews. He recently worked with Dean Bill Sanders and Associate Deans Alaine Allen and Annette Jacobson to prepare CMU's response for perspective on how adding DEI requirements should be added to existing ABET criteria.
His research interests are in cardiovascular medical devices and engineering education. He has served as a faculty advisor to dozens of undergraduate, master's, and Ph.D. students; been published in numerous journals and abstracts; served as a reviewer and editorial board member for various publications; presented at symposium and conferences; and served as PI or co-PI for more than $4 million in research grants. He has also served on numerous university committees.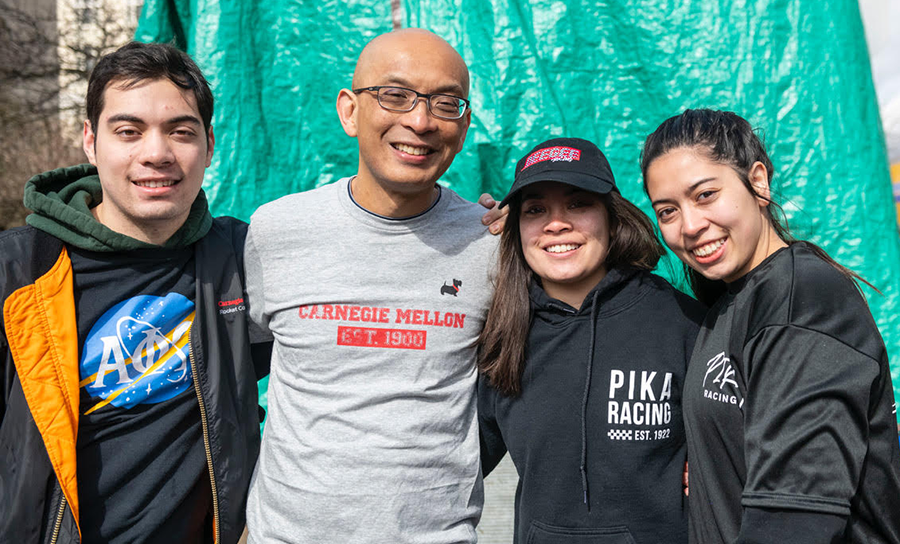 Zapanta was named a Fellow for the Biomedical Engineering Society in 2020 and a Fellow for the American Institute for Medical and Biological Engineering in 2021 in recognition for his contributions to biomedical engineering education. In 2016, he received the Benjamin Richard Teare Teaching Award from the Carnegie Mellon College of Engineering.
He has held teaching positions at Penn State and Hope College and has consulted for numerous universities on curriculum development, biomedical engineering content, and accreditation. In addition, he has worked as a senior research engineer at Sulzer Carbomedics, Inc., and has provided consulting services and expert testimony related to artificial hearts and heart valves.
Zapanta graduated from CMU in 1991 with a bachelor's degree in mechanical engineering (option in biomedical engineering) and received a doctoral degree in bioengineering from the Pennsylvania State University in 1997. He is also a CMU parent. His daughter Elizabeth is a current CMU sophomore studying international relations and politics. His son, Josh, who studied mechanical engineering and daughter Katy, who studied drama, both graduated from CMU in May 2022. Zapanta is married to Laura (Schick), also a CMU alumna, who earned her B.S. degree in chemistry from the Mellon College of Science in 1989.
The College leadership and community sincerely appreciate the efforts of the Associate Dean for Undergraduate Studies Search Advisory Committee members for doing a remarkable job in this search, especially Alaine Allen, who served as the committee chair, as well as committee members Kurt Larsen, Dave Dzombak, Eva Mergner, Diana Haidar, Jim Bain, Lisa Porter, and Bridget Elliott and Autumn Riddle who provided administrative support.