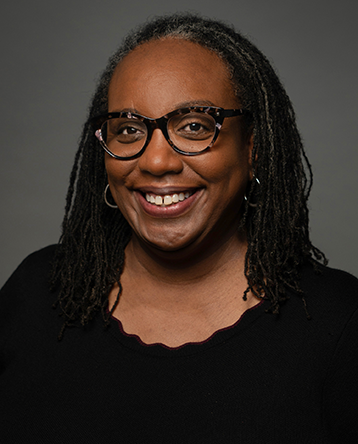 Alaine M. Allen is an educator who intentionally works to uplift the voices of and create opportunities for individuals from groups historically marginalized in science, technology, engineering, and mathematics (STEM) environments. She currently serves as the associate dean for diversity, equity, and inclusion at Carnegie Mellon University's College of Engineering, where she is committed to creating a culture of inclusive excellence that enables the entire community to thrive.
Allen's professional experiences include teaching high school physics, directing pre-college STEM and undergraduate diversity programs in engineering, collaborating with interdisciplinary teams as a co-principal investigator (Co-PI) of projects funded by the National Science Foundation, and partnering with the broader community. Allen is a member of the American Educational Research Association (AERA), the American Society of Engineering Education (ASEE), the National Association of Multicultural Engineering Program Advocates (NAMEPA), the National Society of Black Engineers (NSBE) and the Society of Women Engineers (SWE). Allen has served as a NAMEPA leader at the regional and national levels and as a campus advisor for collegiate chapters of NSBE and SHPE.
In recognition of her work as an educator, Allen received a University of Pittsburgh Honoring Our Hero award for her advancement of diversity, equity, and inclusion in the Swanson School Engineering in 2021, the Art Ramicone Unsung Hero Award from the University of Pittsburgh Division of Student Affairs in 2019, the Lottie P. Edwards Community Award for STEM from the Mt. Ararat Community Center in 2016, the National Society of Black Engineers Golden Torch Minority Engineering Program Director of the Year Award in 2012, and the Chancellor's Affirmative Action Award from the University of Pittsburgh in 2011.
Allen has a BS degree in physics education from Lincoln University of Pennsylvania, as well as a M.Ed. degree in policy, planning, and evaluation and an Ed.D. degree in higher education management, both from the University of Pittsburgh.