Learning by making, outside of the lab
The College of Engineering revamped its Summer Engineering Experience this year to be entirely digital. Middle school students from Pittsburgh and other locations in the US and Canada logged on for a week of exploratory learning.
The College of Engineering hosted its Summer Engineering Experience (SEE) again this year in July, setting the groundwork for similar outreach events that were held throughout the fall semester. COVID precautions necessitated that the course was entirely remote, which presented challenges, as well as benefits. One positive example: students came from all over the US and Canada for a week of exploratory learning with Carnegie Mellon faculty and staff.
The event format included two week-long sessions each with a group of 25 middle school students. The activities included a series of online instructional presentations from engineering faculty and staff along with group work and problem-solving projects. These projects focused on using common household objects that students could easily obtain, as well as some materials that were mailed to participants.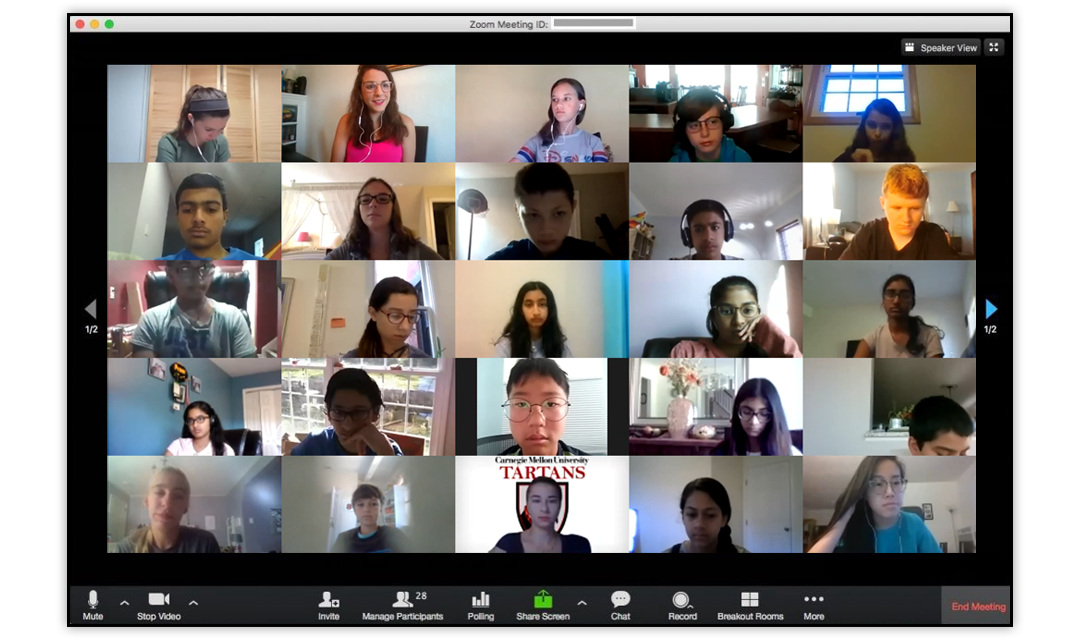 The College of Engineering's Kelly McQuoid, senior director of strategic programs and protocol and Megan Fahey, assistant director of strategic programs, worked together to update the program and bring it to life. They originally believed that they would receive fewer applicants since the college could not provide in-person instruction, campus visits, or lab tours. However, they were pleasantly surprised that the program received more than 100 applications—more than years prior. One theory is that the lack of travel meant that a broader group of students could consider participating.
The students were not only from diverse geographic locations, but they also had a range of experience with engineering. Some students were taking advanced classes and may have received awards for STEM topics from clubs or contests. Others were doing well in STEM courses and had a curiosity to learn more, which is definitely enough of a requirement to participate in the SEE.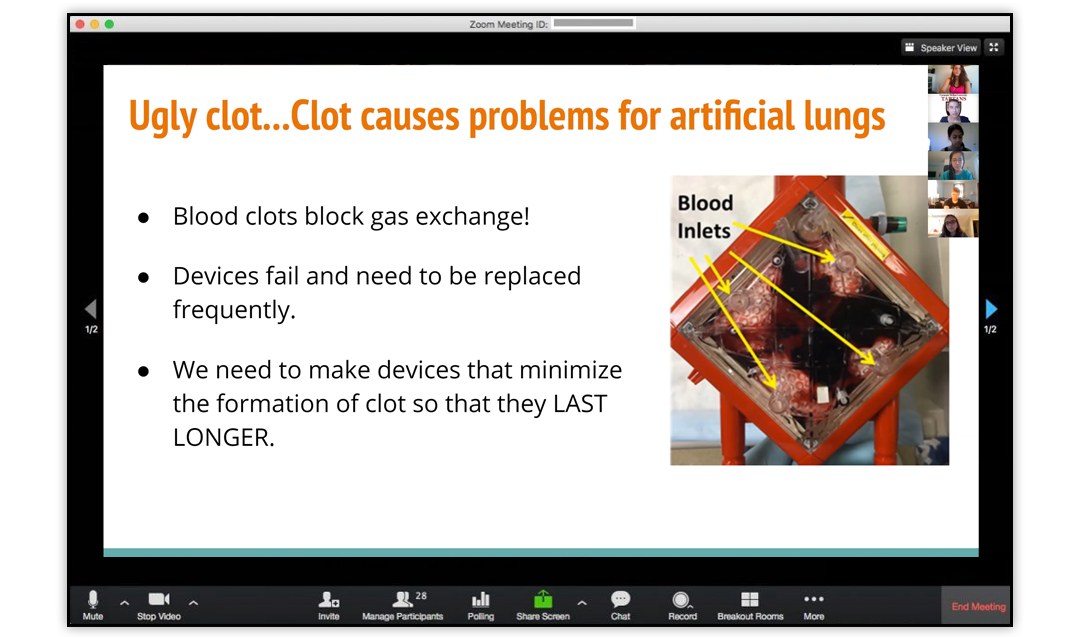 Student curiosity was engaged throughout the week with programming that balanced engineering at home with lessons about engineering topics, as well as practical knowledge that can be applied to various academic areas, such as creating slideshows to explain research findings. Engineering faculty from different departments would present on similar topics, showing that the subfields of engineering are related but still have differences. For example, if the topic was heat transfer, a professor from biomedical engineering might talk about how larger creatures have a more difficult time cooling themselves while mechanical engineers might discuss the practicality of keeping engineering tools cool during use.
Staff members also taught lessons throughout the week about their areas of expertise. Ryan Bates and Jen Hitchcock, fabrication instructors from the Tech Spark maker space, shared information about the space and what could be learned there. This knowledge helped students who would also be challenged to do rapid prototyping of structures from at-home materials such as cardboard cereal boxes. "I don't necessarily need a lab to conduct an experiment; I can just use these things that I have at home," says Fahey, summarizing one of the sentiments that students shared.
I don't necessarily need a lab to conduct an experiment; I can just use these things that I have at home.

Megan Fahey, Assistant Director of Strategic Programs, College of Engineering
Students were overall very receptive to the week of learning. Fahey received feedback from students and parents/caretakers after the fact. Students seemed to be enthused by a non-competitive atmosphere where they could learn about the scientific method as it applies to engineering experiments and the chance to work collaboratively. "A lot of the feedback that we got was students wishing that there had been more time to work in groups, because it was so fun to be with other people," says Fahey.