Simulating engineering experiments at home or in the lab
The use of force-feedback joysticks in lab demonstrations could forever change engineering education, especially for students in underresourced environments or those affected by disaster.
Michael Bockstaller and Ilhem Hakem have devised a new technique using simple force-feedback joysticks that will greatly improve polymers education, especially for students in low-resource environments or those affected by a crisis like the COVID-19 pandemic. Hakem, a teaching professor in chemical engineering, presented this novel concept at the American Society for Engineering Education's virtual National Conference in June, 2020.
The impetus for the project was simple: Bockstaller, a professor of materials sciences and engineering, and Hakem wanted a more efficient way to teach polymer properties. Teaching polymer properties can be resource-intensive and many of the standard demonstration experiments were designed with metals or ceramics in mind, making polymers education difficult and expensive. Their idea was to use force-feedback joysticks developed for computer gaming.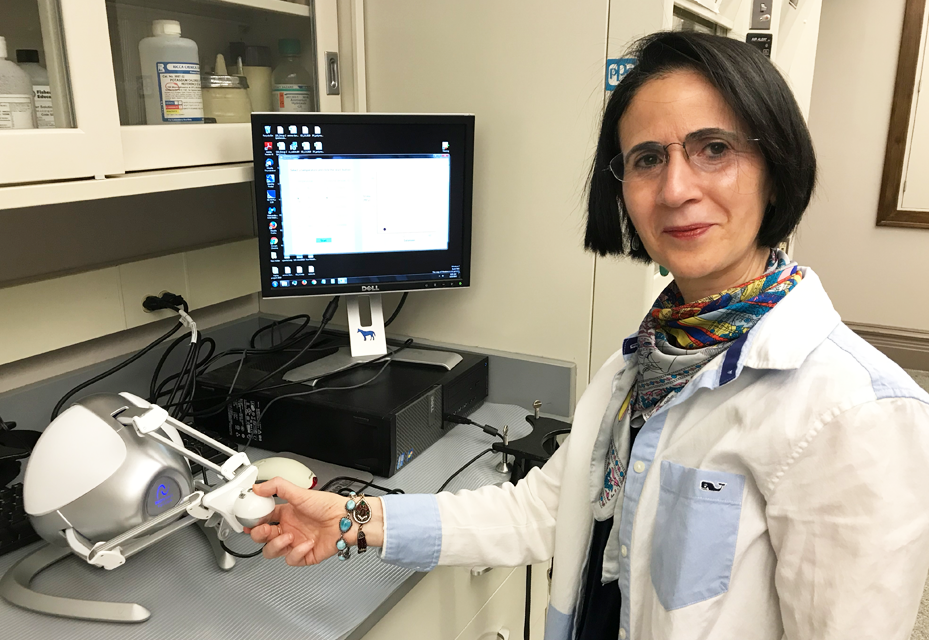 The main difficulty in teaching the properties of polymers is that they do not deform or respond to environmental factors like temperature in the same way as other traditional engineering materials like metal or ceramics. Bockstaller and Hakem hoped that forced feedback joysticks could solve this problem by providing feedback to mimic the deformation of a polymeric material without the complexity of a lab demo. All that's required is a joystick and a program written to mimic the property change, which can be altered to model various materials and properties. With the assistance and passionate contribution of several undergraduate students, most recently alumnus Richard Tang (MSE '20), a prototype was developed.
The joysticks themselves cost several hundred dollars, and can be reused repeatedly with no additional materials required. This means that students can run through a broad range of polymer property demonstrations at a higher speed and lower cost, which is especially advantageous in a low-resource setting. Hakem has begun trying some of these force-feedback demonstrations with undergraduate students and during outreach programs with K-12 students. However, the onset of the COVID-19 pandemic across the globe and the unique challenges it raised pushed the team to begin thinking about their concept in a new light.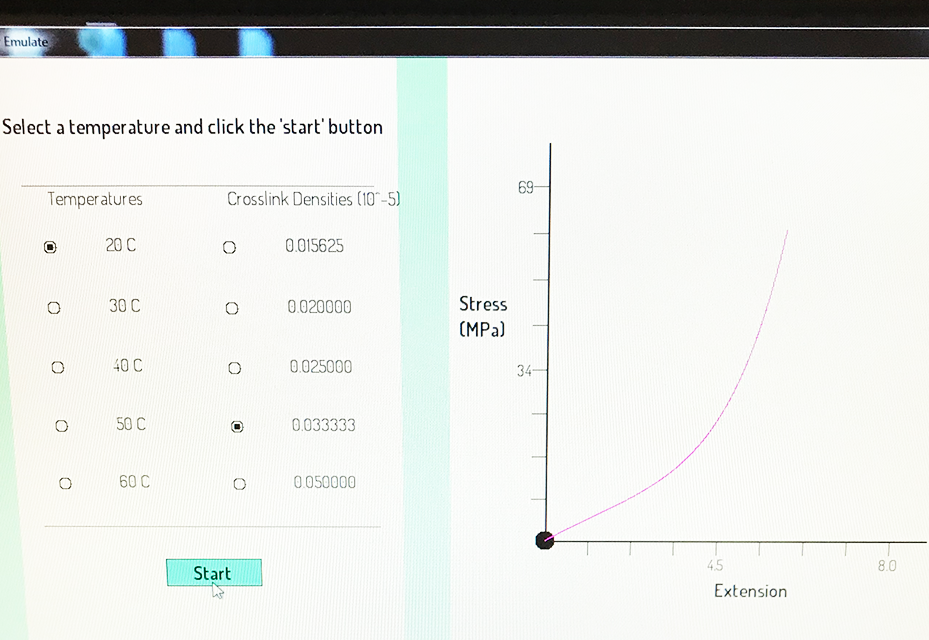 As many educators began discussing the feasibility (or lack thereof) in sending out experimental test kits for each lab course, Bockstaller and Hakem saw new opportunities for force-feedback joysticks. For students learning in a remote setting, a force-feedback joystick could replace multiple experimental kits at a fraction of the cost. While the team's project has focused specifically on polymer education, with proper programming, a force-feedback controller could be used to simulate a wide range of educational experiments across materials science, chemical engineering, biomedical engineering, or physics. Thus, one force-feedback device could provide a versatile and affordable tool for teaching many topics in engineering, all within a remote setting.
This was the final push that brought the project to fruition. Hakem presented the team's concept during the ASEE's virtual National Conference this past June. Further testing is still necessary with students to quantify the effectiveness of teaching demonstrations using the joysticks, which will unfortunately have to wait until in-person teaching can resume. This idea that began with an undergraduate student project could forever change the way polymers are taught, both in the lab and in the home—especially for students in under-resourced settings.