Engineering faculty win Carnegie Science Awards
Carmel Majidi and Ryan Sullivan have won Carnegie Science Awards from the Carnegie Science Center for their incredible contributions to science.
Two CMU Engineering faculty have won Carnegie Science Awards from the Carnegie Science Center. Carmel Majidi, associate professor of mechanical engineering, won in the advanced manufacturing and materials category, and Ryan Sullivan, associate professor of chemistry and mechanical engineering, won in the environmental category.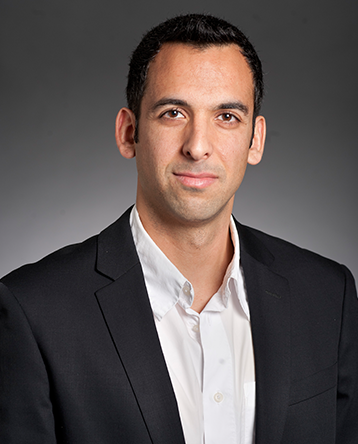 "The Carnegie Science Awards provide an opportunity to celebrate the astonishingly creative and forward-thinking minds in Pittsburgh's science, technology and education communities," said Jason Brown, the Henry Buhl, Jr. Director of the Carnegie Science Center. "Through their incredible contributions to their fields, they're directly impacting the health, growth and economic vitality of our region as a whole."
Majidi's research focuses on soft machines. Unlike traditional machines with heavy circuits and gears, soft machines are made from flexible materials that are suitable for human interaction. Pioneering research done in his Soft Machines Lab (SML) creates unique materials to make softer, more lightweight robots.
Some of these machines could function as artificial skin or muscle, and advancements made in his lab are bringing us closer to that reality. These robots could help humankind, completing "co-robotic" tasks such as minimally invasive surgery or household chores. SML's current research includes an electrically self-healing circuit and wearable electronic tattoos.
Sullivan, associate director of Carnegie Mellon University's Institute for Green Science, is a leading researcher in atmospheric chemistry. As the first scientist in North America to make use of optical tweezer technology to study aerosol particles suspended in air, Sullivan has pioneered research into how these particles travel and evolve in the atmosphere, and how they affect the formation of clouds that have significant impacts on Earth's climate.
The Carnegie Science Awards were established in 1997 to recognize and promote outstanding science and technology achievements in western Pennsylvania. More than 550 organizations and individuals have been recognized by the awards in the fields of science, technology, and education for their impact in the region.
The awards will be presented at a banquet at the Carnegie Science Center.