Faculty researchers from Carnegie Mellon University's seven colleges and multiple centers and institutes work on interdisciplinary teams to leverage new technology, solve distinct manufacturing challenges, and generate novel solutions for small, medium, and large industry partners as well as government agencies.
Together these collaborations accelerate translation of research into commercialization through industry sponsorship, startup generation, and technology licensing.
Members of the Manufacturing Futures Institute (MFI)'s dedicated leadership team also work to guide and inform important policy, contribute to workforce development efforts, promote and provide advanced manufacturing education, support regional economic development, and serve as a valued resource to the local community.
To learn more about how to partner with the Manufacturing Futures Institute, contact Sandra DeVincent Wolf. 
MFI fellowships and funding opportunities
MFI funds seed projects, supports cost share, and provides opportunities for postdoctoral fellows. Learn more about these and other fellowships and funding opportunities.
Meet our partners
Our culture of Advanced Collaboration® ensures that our scientists and engineers have access to resources and expertise throughout the Carnegie Mellon University community and with organizations that share our commitment to the advancement of manufacturing.
Key external partners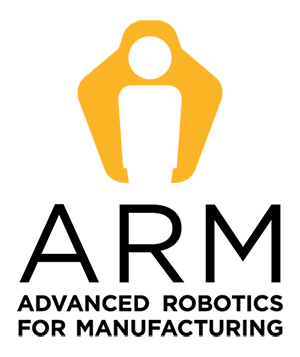 The ARM Institute
The ARM Institute, headquartered at Mill 19 in Pittsburgh, accelerates the development and adoption of innovative robotic technologies that are the foundation of advanced manufacturing activity. The institute leverages a unique, robust, and diverse ecosystem of partners across industry, academia and government.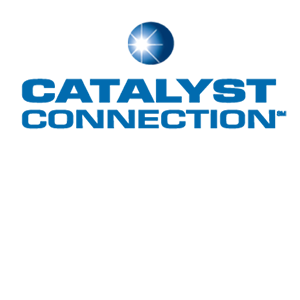 Catalyst Connection
Catalyst Connection is a private not-for-profit organization headquartered at Mill 19 in Pittsburgh. They provide consulting and training services to small manufacturers in southwestern Pennsylvania, accelerating revenue growth and improving productivity. Through active collaboration with their clients and the manufacturing community, Catalyst Connection contributes to the growth, vibrancy, and ongoing robustness of manufacturing in our region.
AIM Higher Consortium
The AIM Higher Consortium is a wide-ranging program funded by the Department of Defense – Office of Local Defense Community Cooperation (OLDCC) with the goal of strengthening the defense supply chain in the Southwest Pennsylvania and Northern West Virginia region. Their programs focus on the adoption of technologies including artificial intelligence, machine learning, robotics and additive manufacturing.
Key internal partners