Mill 19 spaces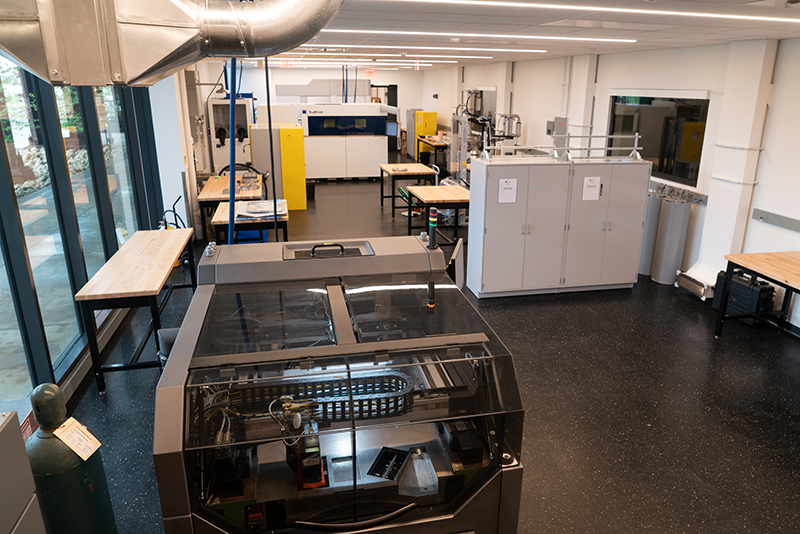 Additive manufacturing laboratory
2,300 square foot space with three 3D printing machines and support equipment, including a TRUMPF TruLaser Cell 3000 laser welder/cutter/deposition system, a TRUMPF TruPrint 3000 powder power bed fusion system, and an ExOne M-Flex binder jetting system
Low bay flexible laboratory
10,000-square-foot space with seven (7) project areas including the Lincoln Electric Wire Arc Additive Manufacturing (WAAM) project cell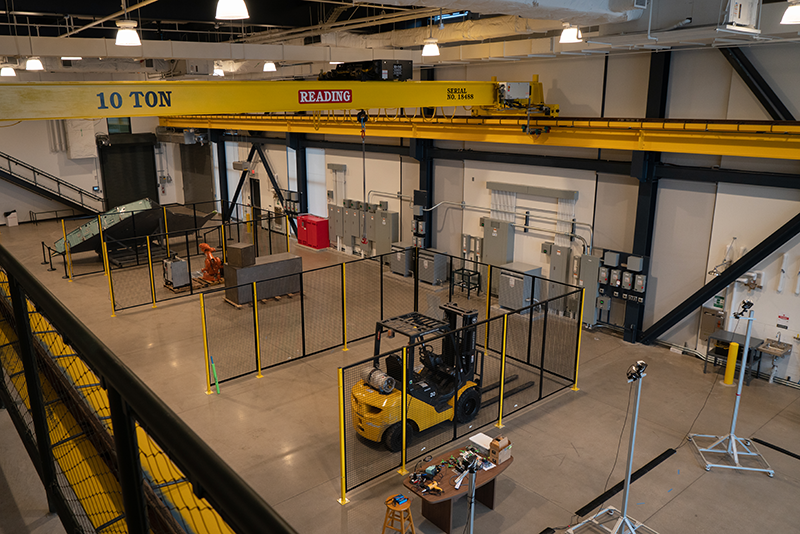 High bay flexible laboratory
10,000-square-foot space with 10 project areas and a 10-ton overhead gantry crane with 19 foot clearance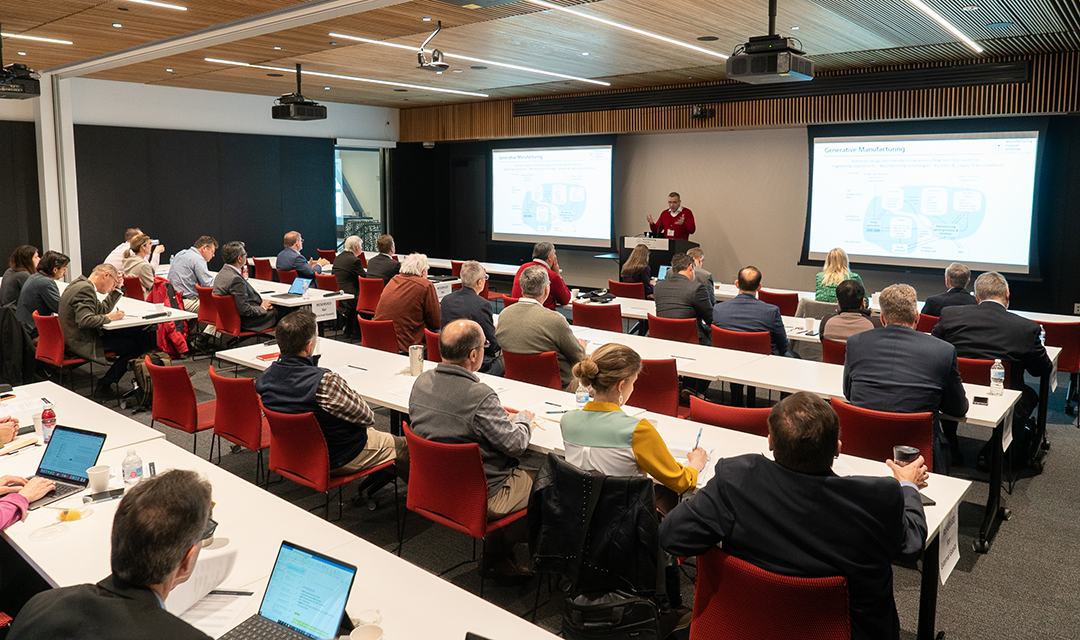 Workforce training facility
2,500-square-feet of reconfigurable space with A/V capabilities and adjacent pre/post-function space and catering kitchen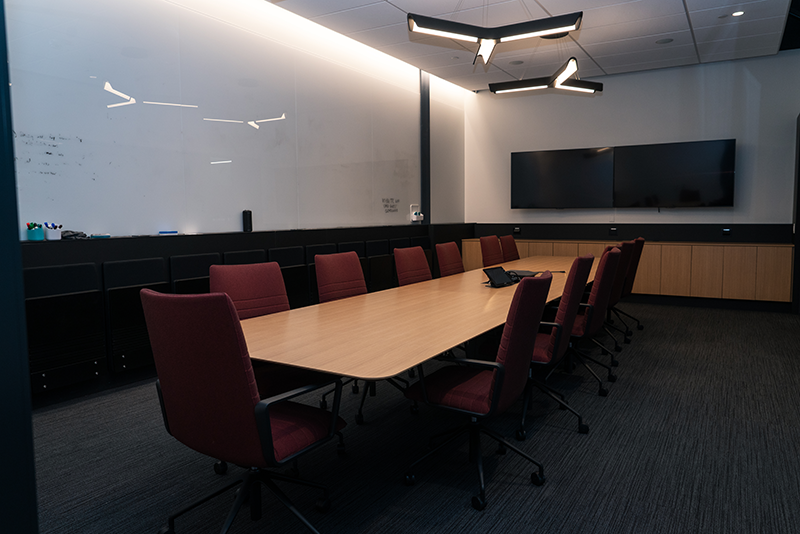 Conference rooms, classrooms, and collaborative workspaces
Fully equipped meeting spaces with A/V capabilities and nearly 10,000-square-feet of collaboration, conferencing, and training spaces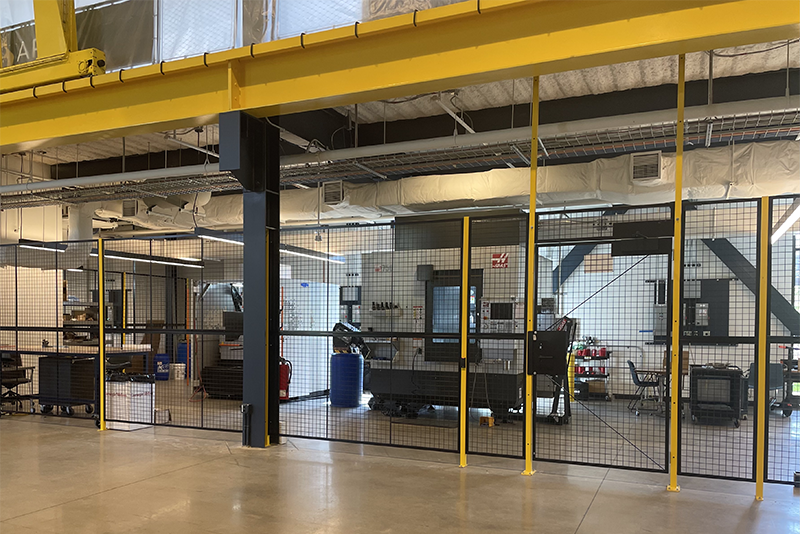 Machine shop
An 1,800 square foot facility that provides just-in-time project support and physical test beds for research. Capabilities include Wire Electrical Discharge Machining (WEDM) and CNC Milling with 5-axis capability.
To request work, submit the Mill 19 Machine Shop Request Form.
Campus facilities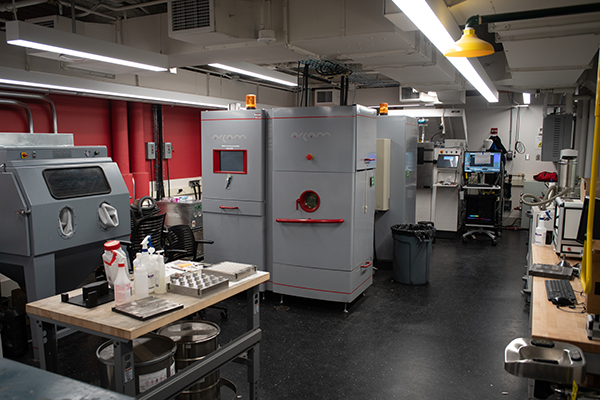 Hamerschlag Hall Additive Manufacturing Lab
The additive manufacturing lab in Hamerschlag Hall on the Carnegie Mellon University campus is equipped with multiple 3D printers. Both students and faculty can use the lab's state-of-art additive manufacturing equipment for academic projects and conducting research. Hamerschlag Hall is home to the College of Engineering Electrical and Computer Engineering department and like many of the maker spaces on campus fosters an integrated environment of education, research, and industry collaborations. 
Find more information about additive manufacturing equipment and facilities on the Next Manufacturing website.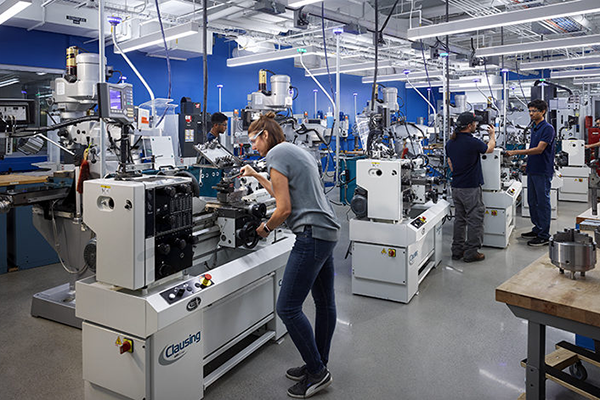 Tech Spark
Tech Spark is Carnegie Mellon University's community maker space for current students, faculty, and staff of the College of Engineering and their collaborators across campus. This facility provides equipment for rapid prototyping of designs from idea to reality and promotes a vibrant, student-centric making culture to enhance educational, extracurricular, and research activities across the entire campus community. Its machine shop, woodshop, high bay, and FabLab (laser cutters, 3D printers) areas provide equipment for rapid prototyping of designs from idea to reality.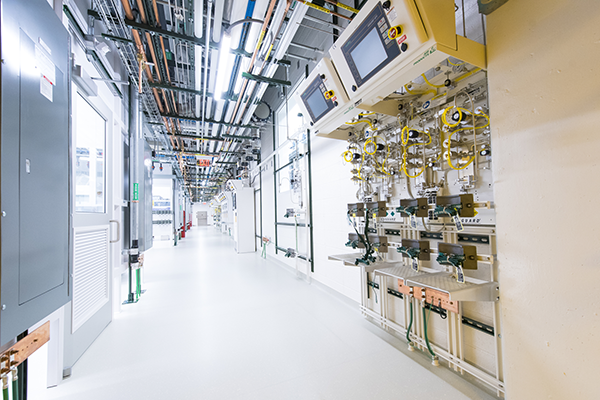 Claire & John Bertucci Nanotechnology Laboratory
The 14,000 square foot "Nanofab" lab houses more than 100 processing and characterization tools used to conduct nanofabrication research in magnetics and spintronics; MEMS and NEMS; functional oxides and resistive RAM; photonics and plasmonics; microrobotics; biointerfaces and bioelectronics; and 2D materials. Its Class 10/100 Eden Hall Foundation Cleanroom is characterized as one of the most energy efficient cleanrooms in the United States.
Learn more about the Claire & John Bertucci Nanotechnology Laboratory.