The mission of the Manufacturing Futures Institute (MFI) at Carnegie Mellon University is to inspire, engineer, and lead technological and workforce advances for agile, intelligent, efficient, resilient, and sustainable manufacturing.
Our culture of Advanced Collaboration® ensures that we activate across disciplines to:
Create and conduct groundbreaking research
Educate manufacturing innovators and leaders
Accelerate research translation into industry relevant applications
Engage and partner with our communities
As academic architects of the fourth industrial revolution, Carnegie Mellon University engineers and scientists are collectively driving the advancement of manufacturing innovation. We are conducting groundbreaking research in additive manufacturing, materials discovery, product design, artificial intelligence, robotics, machine learning, digital twin systems, policy, workforce training, and education are collectively driving the advancement of manufacturing innovation. Learn more about our research.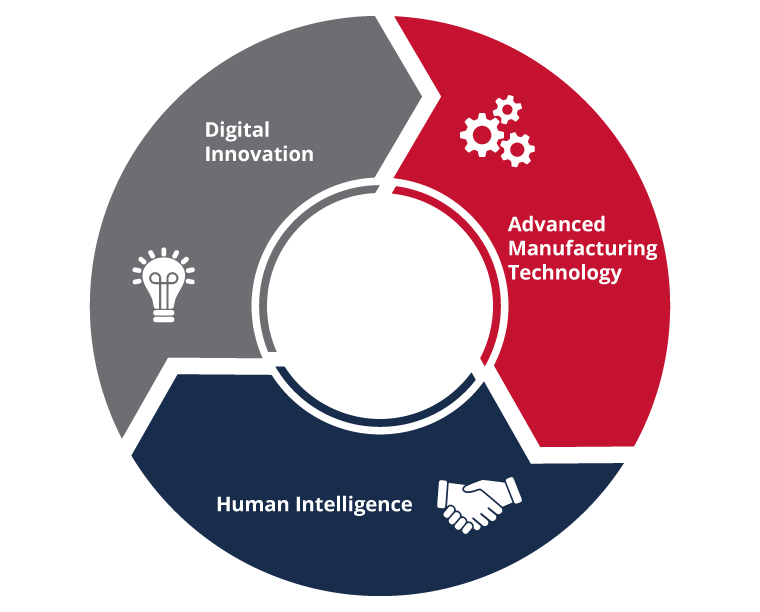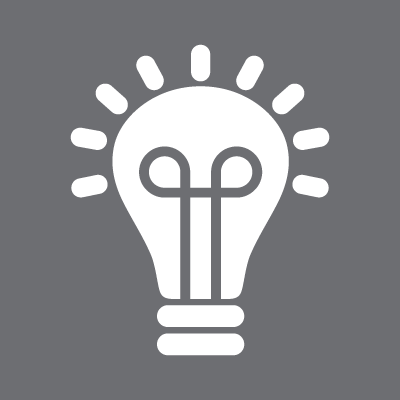 Digital innovation
Research in this area includes artificial intelligence, augmented reality virtual modeling, cloud computing, cybersecurity, data analytics, Digital Twins, Internet of Things, and machine learning.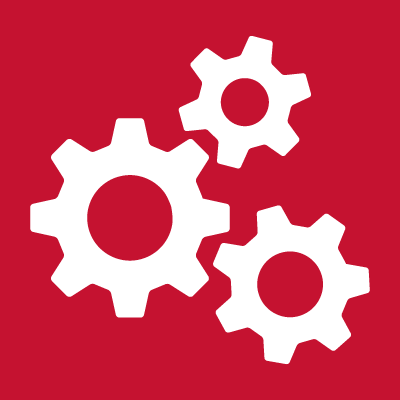 Advanced manufacturing technologies
Advanced manufacturing technologies focus on additive manufacturing, robotics, materials, micro/nanofabrication, processes, robotics.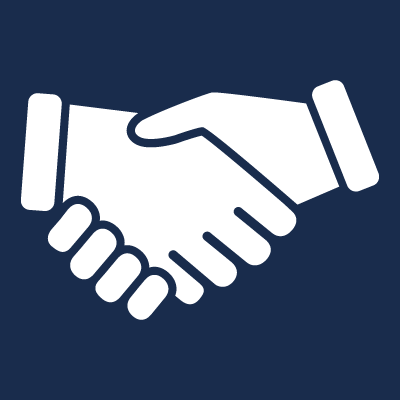 Human intelligence
Topics in this area include Future of Work, learning science, manufacturing education, operations management, professional ethics, and technology-based policy.
Mill 19 facilities
MFI is headquartered at Mill 19, an advanced manufacturing discovery workspace that features an additive manufacturing laboratory, modern workshop, low bay and high bay project areas, flexible and collaborative workspaces, conference and meeting facilities, and executive offices.
Advanced Collaboration®
Our unique culture of Advanced Collaboration® provides industry, non-profit, and government partners access to the vast knowledge resources of world-renowned experts working across disciplines to accelerate innovation for economic prosperity.
Members of MFI's dedicated leadership team connect partners to these highly collaborative teams of CMU faculty researchers who are uniquely qualified to leverage new technology, solve distinct manufacturing challenges, and generate novel solutions that will accelerate translation of research into commercialization through industry sponsorship and partnering, startup generation and support, and technology licensing.
These collaborations also strengthen MFI's ability to guide and inform important policy, contribute to workforce development efforts, promote and provide advanced manufacturing education, and serve as a valued resource to the local community.