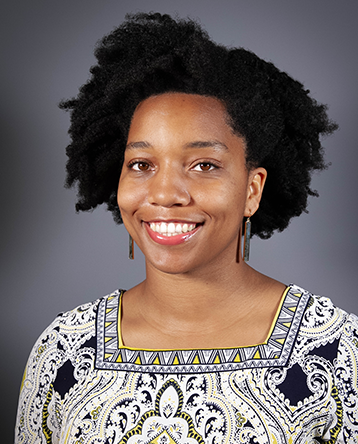 Destenie Nock received her Ph.D. in 2019 from the University of Massachusetts Amherst. There, she performed energy systems modeling in both New England and Sub-Saharan Africa, using multi-criteria decision analysis and applied optimization to better equip policy makers to understand energy planning options. Nock's broad research interests are focused around using mathematical modeling tools to address societal problems related to sustainability planning, energy policy, and engineering for social good. She has a breadth of professional experience, having worked in industry, national labs, and government settings on issues related to energy systems and equity.
Education
2019 Ph.D., University of Massachusetts Amherst
Media mentions
Nock and Samaras partner with Google AI on energy equity
CEE's Destenie Nock and Costa Samaras are partnering with Google AI researchers to characterize energy equity in the U.S. as part of the company's Award for Inclusion Research (AIR) program. The team's ultimate goal is to "explore policy options for increasing energy equity in electricity, heating, and transportation during the transition to a decarbonized energy system under climate change."
Nock and Harper receive Block Center grant
CEE/EPP's Destenie Nock and CEE's Corey Harper have received a grant from the Block Center for Technology and Society to explore how autonomous vehicle (AV) transportation systems could lead to greater workforce resilience.