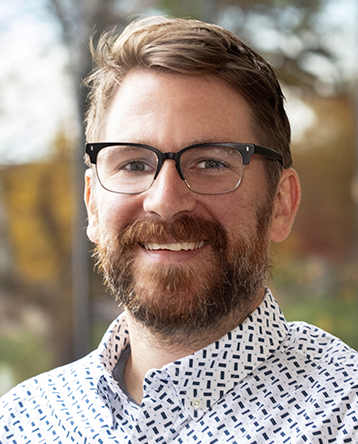 Brandon Lucia is a professor in the Department of Electrical and Computer Engineering at Carnegie Mellon. He researches the boundary between computer architecture, computer systems, and programming languages. He leads the abstract research group.
Some of his current research interests include: making intermittent computing devices that harvest energy from their environment and are programmable, reliable, and robust to common-case power failures. These devices are really exciting because they are a great fit for sensing, medical implants, "extreme" scenarios, and many other applications. He also researches the need to create better software systems and computer architectures that make parallel computing correct, reliable, and efficient. The problem space is especially interesting now with the end of Moore's Law and Dennard Scaling, and the move to crazy heterogeneous parallel systems, approximate computing, distributed system architectures, and emerging (e.g., non-volatile, biological) technology maturing and becoming useful.
Lucia's cross-cutting computer systems research has led to a 2018 NSF CAREER Award, the 2018 ASPLOS Best Paper Award, three IEEE MICRO Top Picks in Computer Architecture (2009, 2010, 2016), a 2015 OOPSLA Best Paper Award, the 2015 Bell Labs Prize, a 2016 Google Faculty Award, and an appointment to the DARPA ISAT study group. He received a 2021 Sloan Research Fellowship, a VMWare early career grant, and an IEEE TCCA Young Computer Architect Award. He received his Ph.D. in Computer Science and Engineering from the University of Washington in 2013.
Orbital Edge Computing in Smart Nanosatellites
Energy Harvesting Computers: Extracting Energy from the Environment
Assistant Professor of Electrical and Computer Engineering Brandon Lucia designs the basic technology to support "energy harvesting computers," or devices that can perform computations, sense their environments, and communicate using energy that they extract from their environments.
Education
2013 Ph.D., Computer Science and Engineering, University of Washington
2010 MS, Computer Science and Engineering, University of Washington
2007 BS, Computer Science, Tufts University
Media mentions
Engineering faculty awarded professorships
The College of Engineering recently awarded and virtually celebrated several professorships. MechE's Conrad Tucker was awarded the Arthur Hamerschlag Career Development Professorship in Mechanical Engineering. MechE's Jessica Zhang was awarded the George Tallman Ladd and Florence Barrett Ladd Research Professorship in Mechanical Engineering. ECE's Brandon Lucia was awarded the Sathaye Family Foundation Career Development Professorship. ECE's Anthony Rowe was awarded the Siewiorek and Walker Family Professorship.