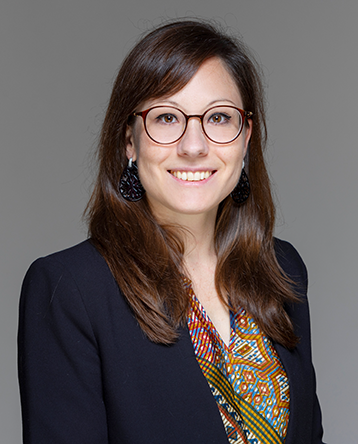 Jana Kainerstorfer is the principal investigator of the Biophotonics Lab at Carnegie Mellon in the Department of Biomedical Engineering. She received her Ph.D. in physics from the University of Vienna, Austria, in partnership with the National Institutes of Health, Bethesda MD in 2010.
Kainerstorfer has an extensive background in optical imaging, with an emphasis on near-infrared spectroscopy and imaging. She has particular experience in developing instruments as well as data analysis of optical data. Her lab's research focus is based on optical imaging for clinical applications with emphasis spanning two primary areas: instrument and measurement protocol development of non-invasive optical imaging which can yield biomarkers for disease diagnostics and monitoring; and translation of such imaging tools to answer clinical questions where microvascular imaging can be of use for understanding a pathophysiology or monitoring of disease.
Biomedical Optics for Monitoring Disease
Non-Invasive Monitoring of the Brain Using Near-Infrared Light
Novel Strategies for Sensing and Stimulating the Brain Noninvasively and Precisely
Education
2010 Ph.D., Physics, University of Vienna
2007 MS, Physics, University of Vienna
Affiliations
Media mentions
US Army CDMRP
Army grant bolsters ongoing artificial organ research
BME's Keith Cook, Jana Kainerstorfer, and Howie Choset, along with colleagues at Vanderbilt University and Cornell University, have been awarded an $8.7 million grant from the US Army CDMRP program. The group is working to create and integrate technologies that enable artificial lungs to transition from temporary support in the ICU to permanent support at home.
Kainerstorfer presents at SPIE Photonics West Conference
BME's Jana Kainerstorfer spoke at this year's SPIE Photonics West Conference in February in San Francisco. Kainerstorfer presented her research on intracranial pressure and neurovascular coupling in the Neurotechnologies Plenary Session.
Singularity Hub features ECE/BME joint DARPA project
Singularity Hub featured BME and ECE researchers' project recently funded by DARPA, in which they are using ultrasound waves to pinpoint light interaction in targeted brain regions, then measuring brain waves through a wearable "hat."
College of Engineering names 2019 faculty award winners
The College of Engineering has announced the winners of the 2019 faculty awards. They include: Alan McGaughey, Paulina Jaramillo, Jana Kainerstorfer, Reeja Jayan, Carmel Majidi, Jonathan Malen, and Vijayakumar Bhagavatula.
Kainerstorfer invited to speak at 2019 GAFOE symposium
BME's Jana Kainerstorfer has been invited to speak at 2019 German-American Frontiers of Engineering Symposium, to be held in March 2019.