Relationships are key to the research and the researchers
Zeynep Ozkaya says her multi-year work in Jana Kainerstorfer's lab expanded her research skills and her network of friends and colleagues.
Zeynep Ozkaya sought out a research opportunity in her first year at Carnegie Mellon. The electrical and computer engineering major, who is now in her senior year, wanted to find a way to apply her engineering studies to biological problems. She found that the work Jana Kainerstorfer, associate professor of biomedical engineering, was doing in her biomedical optics lab combined the two perfectly. Ozkaya has been working in the lab ever since.
She says that having stayed involved with the same research for so long has given her the time to gain a much deeper understanding of the work and build strong connections with the team.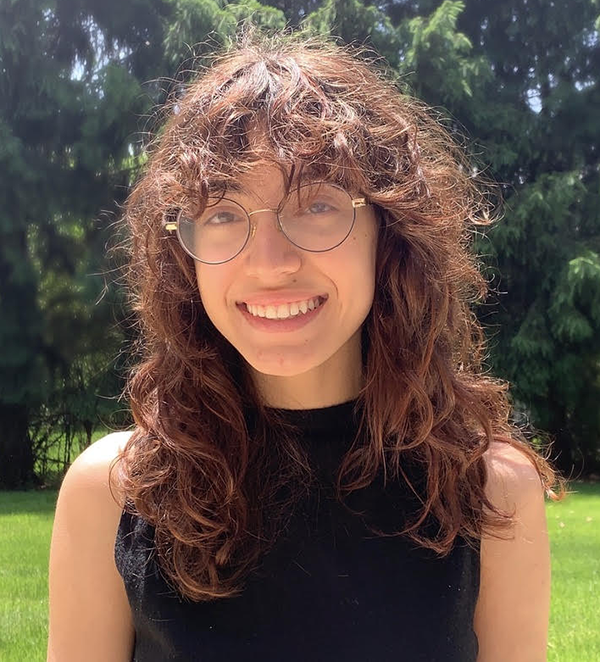 "It's really amazing to work with such accomplished people in the field," said Ozkaya. "They have always made me feel a part of the team and helped me build my research skills."
In Kainerstorfer's lab, optical imaging of the brain is being used to develop a non-invasive way to measure intercranial pressure (ICP), which currently involves drilling a hole into a patient's skull and placing a probe inside. Ozkaya's work involves using signal processing techniques on data collected from electrocardiogram and near infrared spectroscopy to characterize a relationship between ICP and heart rate variability for non-invasive monitoring of traumatic brain injury.
Her work in the lab has helped her to better understand the signal processing principles she is learning in her electrical engineering courses, and she is considering pursuing a Ph.D. in neuroscience. Ozkaya says that working on the development of a better way to monitor traumatic brain injury—a challenge that neurologists and neuroscientists say is critical to caring for patients with brain injuries—has been great experience.