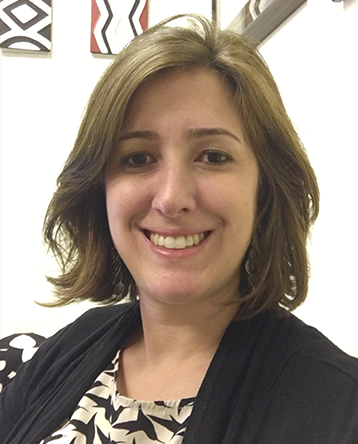 Originally from Medellin - Colombia, Paulina Jaramillo is a naturalized citizen of the U.S., where she has lived more than half her life. She is currently a professor of engineering and public policy at Carnegie Mellon University (CMU). Jaramillo is also the co-director of the Green Design Institute at CMU, a fellow of the Scott Institute for Energy Innovation and Research at CMU, and a research affiliate of the Kigali Collaborative Research Center. She also holds a courtesy appointment in CMU Africa. Finally, Jaramillo is a lead author for the IPCC's 6th Assessment Report as part of Working Group III.
Jaramillo's past research focused on life cycle assessment of energy systems with an emphasis on climate change impacts and mitigation research. As a professor at CMU, she is currently involved in multi-disciplinary research projects to better understand the social, economic, and environmental implications of policy-driven changes in the operations of the energy system. Over the past five years, her research and education efforts have expanded to include issues related to energy access and development in the Global South. She has also worked to incorporate values and beliefs in energy planning in historically disenfranchised communities and to understand the implications of energy access in gender equity.
Jaramillo's interest in energy for the Global South stems from her firm belief that what happens in developing countries as they try to provide energy that supports development will have profound implications in global environmental systems. There is an opportunity, however, to build sustainable and equitable modern energy systems that benefit from decades of technological development and experience elsewhere while accounting for local conditions and stakeholder interests. Through her research, Jaramillo aims to create the knowledge that will be required to meet global energy needs and climate mitigation efforts.
Sustainable Energy Access in the Developing World
Education
2007 Ph.D., Civil and Environmental Engineering, Carnegie Mellon University
2004 MS, Civil and Environmental Engineering, Carnegie Mellon University
2003 BS, Civil and Environmental Engineering, Florida International University
Media mentions
Jaramillo presents to journalists on climate crisis
EPP's Paulina Jaramillo recently gave a presentation to about 400 journalists in Colombia participating in an executive education program at Universidad EAFIT about the climate crisis. Her presentation was about the IPCC, its history, its processes, and the recent report released.
Carnegie Foundation
Jaramillo awarded Carnegie Fellowship
EPP's Paulina Jaramillo has been awarded a 2020 Andrew Carnegie Fellowship to support her work on "Energy, Climate, and Perceptions of Fairness in Sub-Saharan Africa." Jaramillo is one of 27 fellows chosen this year, with research topics spanning from online radicalization, to climate change, to civic engagement and more.
Quartz Africa
EPP cited on pollution
Research by EPP's Paulina Jaramillo and colleagues was cited in Quartz Africa on pollution in Nigeria, where there is a widespread use of generators due to an unreliable energy supply.
My Climate Journey
Jaramillo interviewed for My Climate Journey podcast
The installed capacity of power generation in the country of Rwanda (pop. ~12 million) is 250 megawatts, said EPP's Paulina Jaramillo in a wide-ranging conversation about energy for the podcast My Climate Journey. In the episode, she discusses her research in Africa, as well as her role in mentoring junior scientists, and the challenges that scientists face in communicating the topic of climate change beyond academia.
The New York Times
Jaramillo on microgrids
EPP's Paulina Jaramillo was interviewed in a New York Times article about power outages and microgrids in California. To prevent fires, a California power company has turned off its power lines, which can overheat. Some argue that there are better technological alternatives than turning the lines off, such as microgrids, which use power sources to provide electricity to a small local community.
E&E News
Jaramillo on power company emissions plans
EPP's Paulina Jaramillo spoke with E&E News about recent plans to cut carbon emissions by large power companies, including Duke Energy Corp and NRG Energy. However, some experts are skeptical about the plans. "Their ability to meet those standards really depends on the details," said Jaramillo.
Jaramillo awarded grant to develop open-source energy modeling tools
EPP's Paulina Jaramillo was recently awarded funding through the Sloan Foundation to study future energy generation in the U.S. A main focus of the project is to develop open-source tools for energy modeling, allowing other researchers to answer their own questions about the United States' energy outlook and communicate those results.