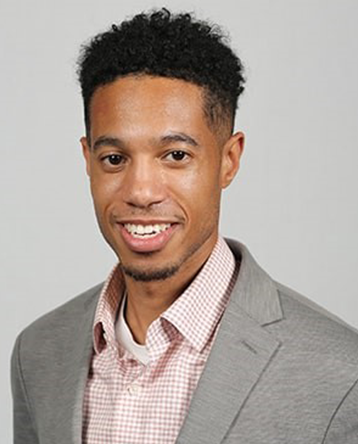 Corey Harper is an assistant professor in the Department of Civil and Environmental Engineering and Heinz School of Information Systems and Public Policy.
Harper directs the Future Mobility Systems Lab at CMU. Harper's research interest lies in applying modeling and simulation tools (e.g., agent-based models or regional traffic models) and multi-source data analytics to assess the equity, environmental, congestion, and policy implications of emerging technologies on the transportation system.
In the past, Harper's research has focused on climate resilient transportation systems and automation in transportation. Here, he has used cost-benefit analysis, modeling and simulation, and machine learning to ask questions such as "how does rain impact congestion on the transportation network" and "how could robocars impact parking revenues in our central business districts."
Harper is also the recipient of the Elsevier ATLAS Best Paper Award for his work looking at the equity impacts of automation. In 2016, he was invited to become a Young Member on the Transportation Research Board Standing Committee for Vehicle-Highway Automation.
Harper received his B.S. in 2013 from Morgan State University (Civil Engineering) and completed his M.S. and Ph.D. in 2014 and 2017, respectively, from CEE at CMU. Before joining the faculty at CMU, Harper was a consultant at Booz Allen Hamilton, supporting clients on technical and policy issues related to cyber-physical systems, especially helping the United States Department of Transportation with the integration of connected and automated vehicles.
Education
2017 Ph.D., Civil and Environmental Engineering, Carnegie Mellon University
2014 M.S., Civil and Environmental Engineering, Carnegie Mellon University
2013 B.S., Civil Engineering, Morgan State University
Media mentions
Nock and Harper receive Block Center grant
CEE/EPP's Destenie Nock and CEE's Corey Harper have received a grant from the Block Center for Technology and Society to explore how autonomous vehicle (AV) transportation systems could lead to greater workforce resilience.
Harper named Young Engineer of the Year
CEE alumna Alexa Harper (BS and MS CE'06) has been named the 2018 Delaware Valley Young Engineering of the Year.