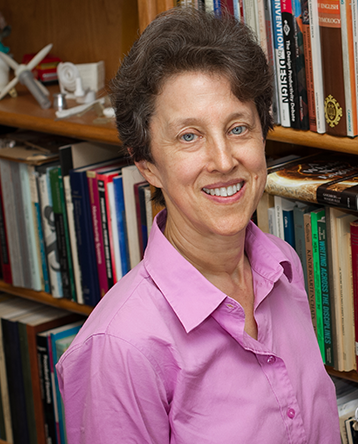 Susan Finger is a professor in the Department of Civil and Environmental Engineering at Carnegie Mellon University who is affiliated with the School of Architecture and the Engineering Research Accelerator. She also serves as the associate dean for IDeATe, the Integrative Design, Arts and Technology Network.
Finger's research interests focus on understanding how students learn from one another while working on collaborative projects. She has studied how the social ties between teammates affects project outcomes and how the progress of a design can be traced by analyzing the exchange of documents and messages. Professor Finger has always enjoyed working at the interface between culture and technology and her passion has been reflected in her career in many ways.
Finger received her B.A. in Astronomy and M.A. in Operations Research from the University of Pennsylvania and her Ph.D. in Electric Power Systems through Civil Engineering from the Massachusetts Institute of Technology. She was the first program director for Design Theory and Methodology at the National Science Foundation. She recently returned to Carnegie Mellon from a four-year rotation at the National Science Foundation as a program director in the Division of Undergraduate Education. She is a founder and former co-editor-in-chief of the journal Research in Engineering Design and is a Fellow of the American Society of Mechanical Engineers.
Education
1981 Ph.D., Massachusetts Institute of Technology
1974 MA, University of Pennsylvania
1972 BA, University of Pennsylvania
Affiliations