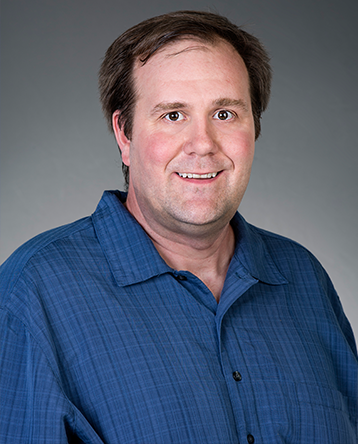 Mark Bedillion joined Carnegie Mellon University's Department of Mechanical Engineering in fall 2016 as an associate teaching professor. Bedillion's prior academic experience was as an associate professor at the South Dakota School of Mines and Technology from spring 2011 to spring 2016. His primary industrial experience comes from a seven-year career at Seagate Technology, where he worked on research and development of servo-control architectures.
Bedillion's teaching interests include mechatronics and control systems courses at both the undergraduate and graduate levels. His research interests include distributed manipulation, control applications in data storage, control applications in manufacturing, and STEM education.
Education
2005 Ph.D., Mechanical Engineering, Carnegie Mellon University
2001 MS, Mechanical Engineering, Carnegie Mellon University
1998 BS, Mechanical Engineering, Carnegie Mellon University
Media mentions
Mechanical Engineering
A Tartan aims for the moon
When Lawrence Papincak earned his master's degree in mechanical engineering, his dreams for the future were out of this world. Today, he is a research engineer at Blue Origin in the Advanced Development Program - Flight Sciences group where he is working on navigation systems for NASA moon missions.
Mechanical Engineering
There's no stopping MechE
When life throws lemons to mechanical engineers, they make lemonade... and dynamic systems, geometric models, and thermal fluids experiments. There's no stopping mechanical engineers. See what we're planning for the fall semester.