Liza Allison
Program Manager, Next Manufacturing Center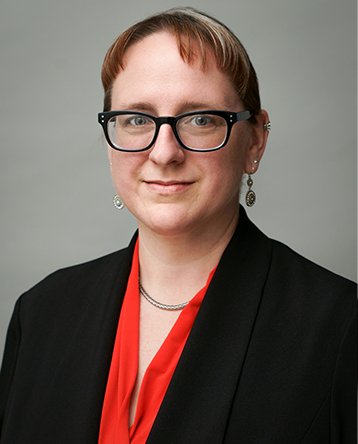 Liza Allison is the program manager for the NextManufacturing Center for additive manufacturing research. She is responsible for the day-to-day operations of the center and its programs.
Prior to joining Carnegie Mellon in May 2022, Allison spent four and a half years as the program administrator at the University of Pittsburgh Center for Advanced Manufacturing (UPCAM) and six years at Ritchey Metals, where she worked in operations, regional and international logistics, and inventory management. She has extensive experience in project management and has been a leader in developing industrial partnerships and external relations. In her previous roles, she worked closely with America Makes and the National Center for Defense Manufacturing and Machining, and continues to maintain strong relationships with these organizations.
Allison is currently one of the regional ambassadors for the Pittsburgh Chapter of Women in 3D Printing. She is passionate about sustainability and received the Pitt Sustainability Award (Staff) in 2020.
Allison received a B.S. in operations management with a minor in statistics from Indiana University of Pennsylvania.