Legendary lessons from Silicon Valley
Author, artist, and Pixar co-founder Alvy Ray Smith inspires Carnegie Mellon students and aspiring entrepreneurs.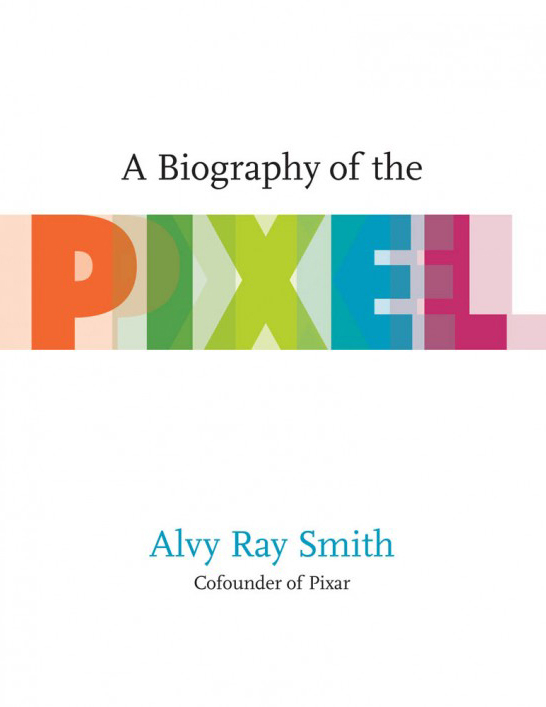 In the early 1970s, Alvy Ray Smith was working at the Xerox Palo Alto Research Center. His coworker, Carnegie Mellon alumnus Richard Shoup, knew his friend Alvy was a painter, so he invited him to try out the new project he was working on for Xerox called SuperPaint.
Smith was so captivated by the early graphics program and framebuffer computer system that 16 hours would go by before he could tear himself away from it.
"Here it was! The two things I loved—computers and art in one place together," exclaimed Smith.
In November, the author, artist, and computer graphics pioneer was at Carnegie Mellon Silicon Valley to talk about his new book, A Biography of the Pixel. But the hundreds of students who attended in person and online were just as eager to hear a biography of the author who famously co-founded Pixar Animation Studios, the producer of Toy Story—the first full-length computer animated film.
Sheryl Root brought Smith to the Silicon Valley campus. Root is an associate professor of the practice at the Integrated Innovation Institute, which offers master's degrees that combine studies in design, business, and engineering disciplines.
The former head of strategy for Hewlett Packard says that she, Smith, and her students all share a passion for innovation and technology.
"This environment just makes you want to do something," she said.
This environment just makes you want to do something.

Sheryl Root, Associate Professor and Program Director, M.S. Technology Ventures
SuperPaint sparked Smith's dream to make the first computer generated movie. What he learned in the two decades it took for computing power to accommodate that ambition hold valuable lessons for ambitious young innovators at Carnegie Mellon who are striving to create new products, services, or companies.
Lesson one: Be patient but keep working.
Smith who believes Moore's Law, which states that "Anything good about computers gets better by an order of magnitude every five years," says "If you don't have the computer power you need today, keep at it because in five years, you'll have 10 times more."
In 1975, Xerox opted to forgo color in their graphics, prompting Smith to find another computer powerful enough to handle the new technology. He landed at the New York Institute of Technology where a wealthy Long Island businessman, Alexander Schure, had a team of 100 cell animators and a belief that computer animation could save time and money.
Schure also had one of the few 8-bit frame buffers Smith wanted. And while it still was not as much power as Smith ultimately needed, he and the team that would eventually form Pixar wisely used the time to not only improve their graphics skills, but to also learn how the old-style animators worked.
Lesson two: As technical experts, do not look down on the artistic creators.
"At Pixar we did not allow that," declared Smith who explained that they always valued both artistic and technical creativity.
In 1979, Smith and the computer graphics team left New York to work for Lucas Films, where they assumed they would work on the follow up to George Lucas' wildly successful Star Wars movie. When they didn't get to create graphics for The Empire Strikes Back, Smith grumbled, "George thinks we're a bunch of technoids who don't understand what artists do,"
But it wasn't long before Paramount Pictures hired Industrial Light and Magic, a division of Lucas Film, to create computer graphics for Star Trek II - The Wrath of Khan giving Smith and the Graphics Group the opportunity to create the movie's one-minute genesis sequence. Smith was determined to make it in a way that not only made perfect narrative sense but would, more importantly, show George Lucas what they could do artistically. It worked, and the team proceeded to create computer graphics for Return of the Jedi and many other movies.
Lesson three: Entrepreneurs have to be fearless, persistent, and good at everything.
"I like being around that entrepreneurial energy. It's scary, but it pulls out the best in you," said Smith who says he had to learn the job, how to deal with people, handle finances, and more in order to eventually succeed.
I like being around that entrepreneurial energy. It's scary, but it pulls out the best in you.

Alvy Ray Smith, Co-founder, Pixar Animation Studios
Smith and the Graphics Group left to form a hardware company with the prototype they had built at Lucas Film, but they needed to sustain their 40-member team until there was enough computing power to make the full-length film they always envisioned. After 45 unsuccessful pitches, they decided to ask Steve Jobs to fund the hardware venture.
In 1986, Jobs, who had recently parted ways with Apple, funded Pixar. Jobs had to refinance the operation so many times that he eventually acquired full equity in the company. But Smith admits he never really cared about the money. He just wanted to "make that movie."
And then in 1991, Disney, who knew the Pixar team because they had helped digitize their cell animation process, called to say, "Let's make that movie you always wanted to make—we'll pay for it."
Toy Story, Pixar's first full-length feature, was released in 1995, at a time when many students in the recent Silicon Valley audience were Disney's target audience for animated movies.
Sarvesh Karkhanis, a Silicon Valley student who attended Smith's presentation, gushed at how inspiring Smith's story was and how exciting it was to meet a pioneer of the Silicon Valley ecosystem.
It was amazing—because he is the founder of Pixar, and he knew from the start that he had something that was the future.

Sarvesh Karkhanis, Master of Science in Technology Ventures student, Carnegie Mellon University Silicon Valley
"It was amazing—because he is the founder of Pixar, and he knew from the start that he had something that was the future," said Karkanis, who is working to establish a medical device company.
Aisya Aziz, another Silicon Valley student, was equally impressed. She read Smith's book and was especially interested in his surprising explanation of a pixel, which he adamantly claims is not a little square.
"It's actually something different than what I thought it was, and his detailed description of a pixel really spoke to my nerdy side," said Aziz.
Both Aziz and Karkanis were recently named James R. Swartz Entrepreneurial Fellows. The highly selective program develops entrepreneurial potential and leadership skills through hands-on experiences, networking, mentoring, and courses in entrepreneurship that can fast-track the careers of CMU first-year graduate students who are passionate about entrepreneurship in the technology arena.
Root is proud, but not surprised, that two of the 12 recent Swartz fellows are her students because she knows they excel at applying technology to solving real world problems. For example, they are finding new ways to help premature babies, improve K-12 education, and reduce waste in the environment.
"Like Alvy their creativity, passion, and determination are a thrill to be around," said Root who added that, "Alvy's open and honest talks excite and inspire these students who also have the true entrepreneurial spirit."