Inaugural conference talks digital public goods in Africa
Conrad Tucker and Assane Gueye organized the first-ever West Africa Conference on Digital Public Goods and Cybersecurity, an in-person event that featured experts from around the world and contemplated how to make digital tools a trustworthy, equitable option for the continent.
Imagine a road. It might seem like a simple strip of land that we drive down, but it enables us to access many important resources like the grocery store and the doctor's office. Roads aren't as simple as they seem, either. They require safety measures like stop lights and speed limits, as well as constant upkeep for potholes and weather damage, to be effective public goods.
The concept is much the same with digital public goods (DPGs), the online counterpart to physical public goods such as roads that are available for all to use. While filling out patient intake forms online is very convenient, cybersecurity must be top-notch to make it a safe and sensible choice for the future of healthcare or any sector. Spotting a sinkhole in a physical road is easy, but gaps in cybersecurity measures in the digital space may only become glaring once they're discovered—often when sensitive information has already been compromised.
"We have this digital version of a shared public good that is accessible to all from which you can build economies or opportunities," says Conrad Tucker, a professor of mechanical engineering. "One difference between physical space and digital space is the accountability for things going wrong."
One difference between physical space and digital space is the accountability for things going wrong.

Conrad Tucker, Professor, Mechanical Engineering
Africa is at a crossroads with determining its place in an increasingly digital world. The continent's use of digital public goods is expected to increase in conjunction with greater uptake of mobile computing devices, which has the potential to reshape agriculture, medicine, and personal finance. As such, there are groups trying to structure the future of the digital landscape. The United Nations has collaborated with several funding agencies to establish the Digital Public Goods Alliance, a relatively new entity that has created standards for how DPGs operate. That topic is still a work in progress, Tucker explains.
"It's really going to take collaboration with multiple stakeholders to develop a new understanding of how digital public goods work," says Tucker.
To further the discussion about Africa's path forward, Tucker, whose own research touches on digital health, teamed up with Assane Gueye of CMU-Africa and CyLab-Africa, and Paul McNamara of the University of Illinois to organize the first-ever West Africa Conference on Digital Public Goods and Cybersecurity. Panelists gathered in Freetown, Sierra Leone, for two days of productive conversations about making digital public goods a trustworthy, equitable tool for the continent. Guests were chosen based on their cybersecurity expertise, whether it be academics, policy, or working on the ground to promote DPGs. About half the attendees were international delegates, while the rest were based locally in Sierra Leone, in an effort to build capacity in the country. A Zoom component was added to accommodate growing interest in the run-up to the conference. The wide network of experts brought up many different considerations about how digitization could affect Africa's economy and its people.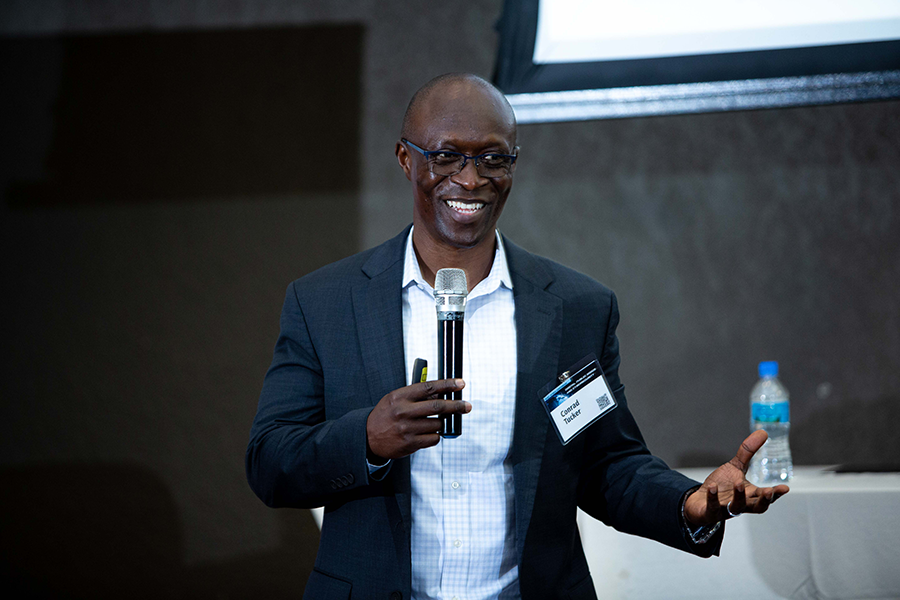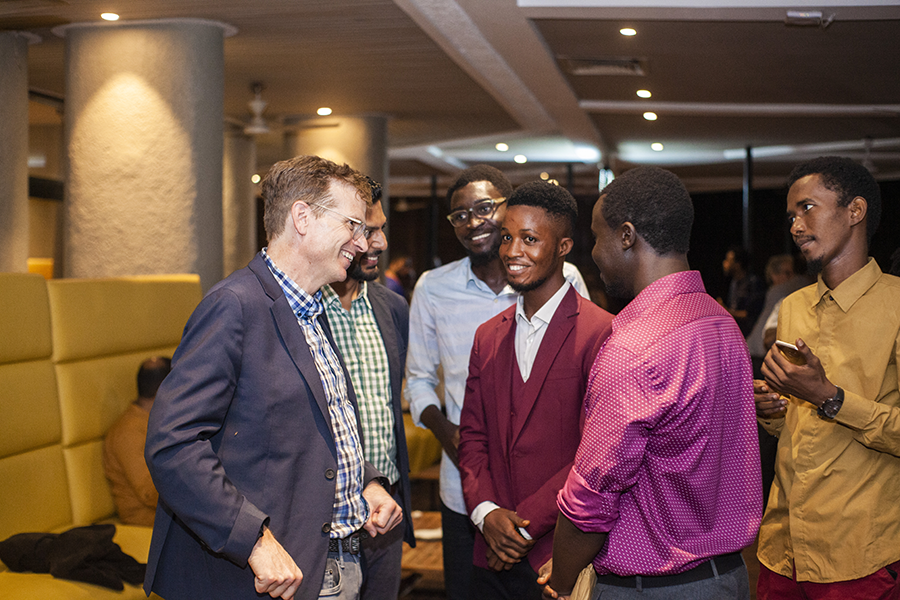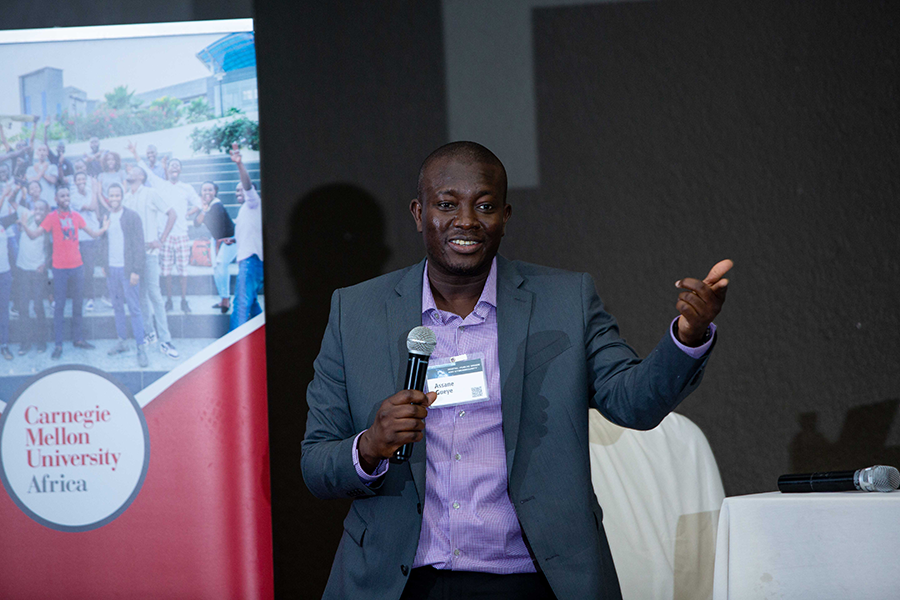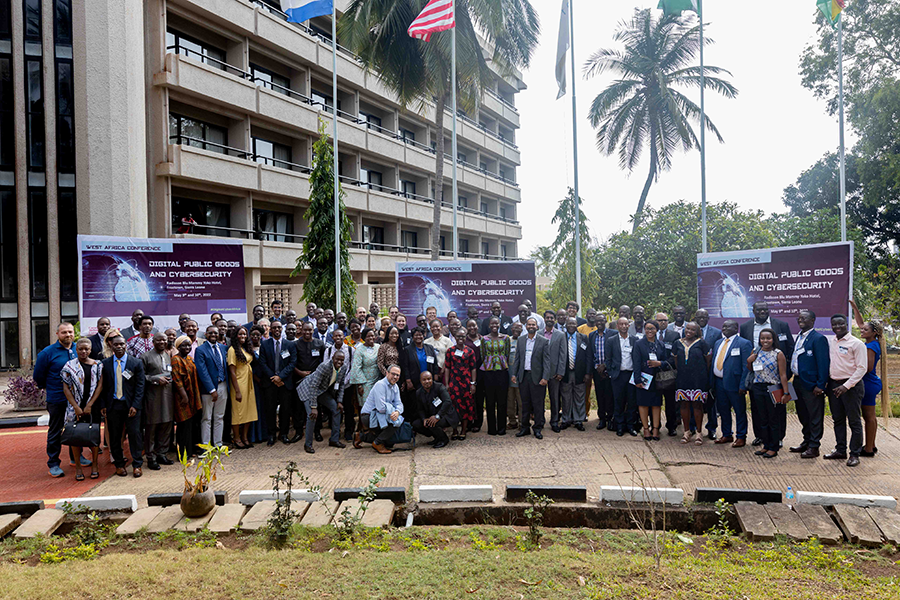 During the conference, participants discussed some of the potential unintended harm that may result from the deployment of DPGs such as overtrust in open systems, data, and/or standards. "If the end user's identity is compromised, there's a breach of trust between them and their government, and there's also a breach of trust between the government and whoever created this DPG. This has to be solved."
Of course, there are several pitfalls to keep in mind with the transition to digital record keeping and information exchange. It's important to consider the status of people who don't build a digital identity. Besides convenience, there's an issue of disempowerment. As Africa and the rest of the world move online, those who don't follow essentially don't exist in the digital landscape, and their voices are lost. Their participation in society becomes very limited because they can't access public resources that have abandoned the analog format, which draws attention to the gender disparity in Africa's workforce that negatively impacts women.
Ironically, it was crucial to hold this discussion about digital spaces in person. Planning an inaugural conference amid pandemic uncertainties was no small feat, but the ripple effects of such high-caliber exchanges have been immediate. Just weeks after the conference, Tucker traveled across Europe and Asia to meet with international delegates to act on the DPG and cybersecurity strategies they had brainstormed.
"What we started in Sierra Leone this year may very well become an annual event and an even more global conversation," Tucker says. "I really think there are tremendous opportunities to come, and we've already started to have tangible results.