Carnegie Mellon undergraduate students almost always say that CMU's high rank in academic programs was a main draw when applying to college. For junior engineering student Gabe Blanco, it was also the most welcoming option, thanks to the Tartan Scholars Program.
When Gabe Blanco was applying to colleges, he knew he wanted to pursue some kind of engineering based on his positive experiences in math and science courses. By the end of his application process, Blanco had a final list of around seven schools to choose from. All of them ranked highly in engineering programs, so he looked to other factors to make his choice. 
One factor in the back of his mind was his rekindled passion for juggling, a skill he had learned in grade school and picked back up in high school on a whim. Blanco explained that, "when you're juggling, the whole goal is not to think," which can be a welcome break from academic rigor. During his search for the perfect college, he noticed that Carnegie Mellon University has a juggling community called Masters of Flying Objects. Now a junior studying mechanical engineering and engineering public policy, he has been an active member since he was a first-year, continuing to practice his juggling with other students, staff, faculty, and Pittsburgh visitors.
But the biggest factor when deciding where to attend college for Blanco was cost—not just the final amount loaned out and paid, but also the value offered by the institution. Blanco is one of three triplets, all of whom were applying to attend college at the same time, which could put a huge financial weight on the family's shoulders. So when he was invited to join a program aimed at high-achieving students who come from limited resources, he knew his decision was made.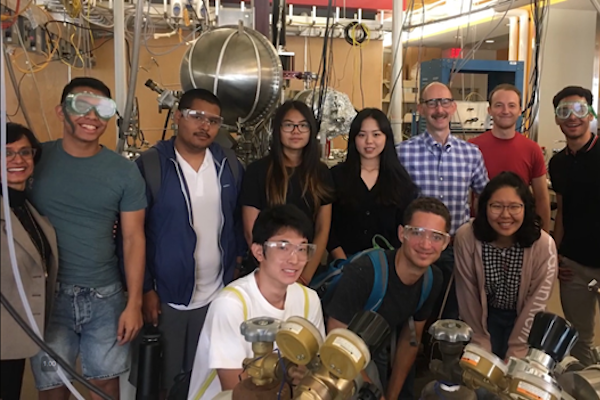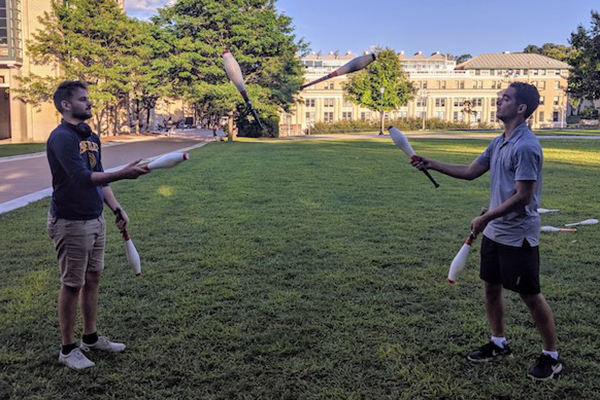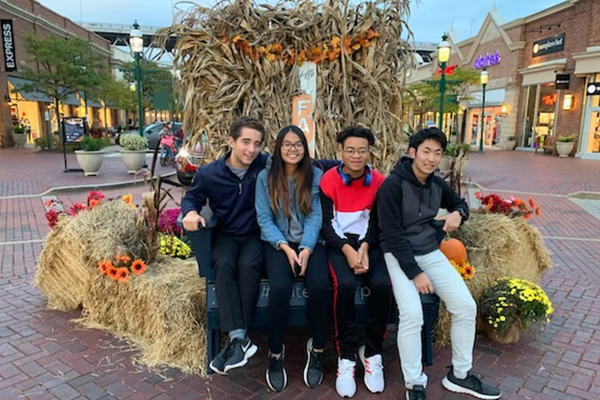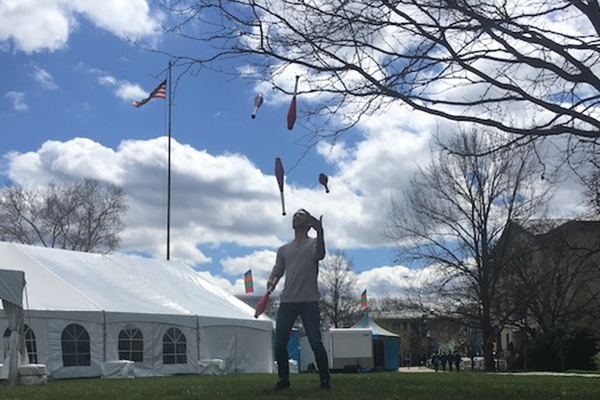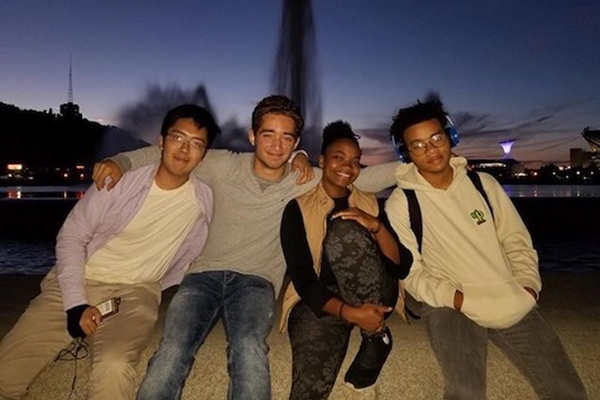 The Tartan Scholars Program finds students like Blanco by consulting with staff in admissions and financial aid. They identify applicants from limited-resource backgrounds, which can have various definitions: the family is in a low socio-economic bracket, the high school does not offer AP or advanced courses, they live in a rural or urban area where resources are scarce or spread too thin, they are the first individual in their family to attend college, or other factors. Once identified, the student gets an invitation to join Tartan Scholars in their first year.
"Tartan Scholars is a retention program at the heart of it," explains Branden Ballard, the program manager for the Tartan Scholars Program. An assessment of student performance keyed in on Pell-eligible students at CMU and discovered that students from limited-resource backgrounds typically earned a full letter grade lower than peers from more affluent backgrounds and were graduating at rates 10-15% lower after six years. Those who initiated the Tartan Scholars Program, including Ballard, asked "What is causing this to happen? Because, clearly, all these students got here based off their own merit. What is it about our ecosystem that is causing this discrepancy that we're seeing? What supports should we be providing to students that we currently aren't?"
The program began in August 2019 (during Blanco's first semester) as a response to this data. In the program, students are encouraged to see themselves as belonging at CMU, to develop a growth mindset to help them overcome obstacles, and to use their own voices and experiences to affect their campus environment via self-authorship and leadership.
In Blanco's own words, the Tartan Scholars Program is "a program focused toward people in a lower socioeconomic class, to connect us to resources and opportunities that we wouldn't have had otherwise." Although the program does not offer scholarships in a traditional way, students can receive help to secure resources such as laptops, calculators, medications, and travel assistance. During the COVID-19 pandemic, the program even helped students to get vaccinated as soon as they could in their various locations around the world.
The program connected us to each other, which was kind of the most important thing—having this community to be a part of.

Gabe Blanco, junior, Mechanical Engineering
"The program also connected us to each other, which was kind of the most important thing—having this community to be a part of," says Blanco. Taking foundational classes as a group, receiving mentorship from faculty and staff, eating meals together, and socializing all give the Tartan Scholars a network of peers that they can turn to if they have problems with stress, imposter syndrome, and other struggles that first-years often face. 
The program will complete its third academic year this May. One student has already graduated early and many others, such as Blanco, are truly thriving at CMU.
"There are people who clearly see that it's working," says Ballard. "Back in November of last year
when the Posner Family Foundation gave their significant gift to the university
, $10 million came to my program, which placed Tartan Scholars into perpetuity. And so, clearly people believe that the program's working, and I believe it is as well."