Carnegie Mellon students are solving real-world problems in sports safety with creativity and teamwork, one challenge at a time.
During the week of spring break 2018, a few dozen students huddled around work tables in a maker space, examining materials they could incorporate into their prototypes. A competition had been announced—a curious collaboration between a corporation, a professional sports team, and their university—and for these students, the opportunity to solve a real-world problem was too alluring to pass up, even during vacation.
The challenge? "Rethink the Rink," a make-a-thon competition to make ice hockey a safer sport for players of all levels, starting with the physical barrier that surrounds the rink. The collaborators? The global material science company Covestro, the National Hockey League's Pittsburgh Penguins, and Carnegie Mellon University.
Fast-forward nearly four years and four Rethink the Rink make-a-thons later. An innovative,"best of" blend of each team's design from that very first competition has metamorphosed into commercially-available dasher boards by Athletica Sport Systems for installation in professional and recreational ice rinks worldwide.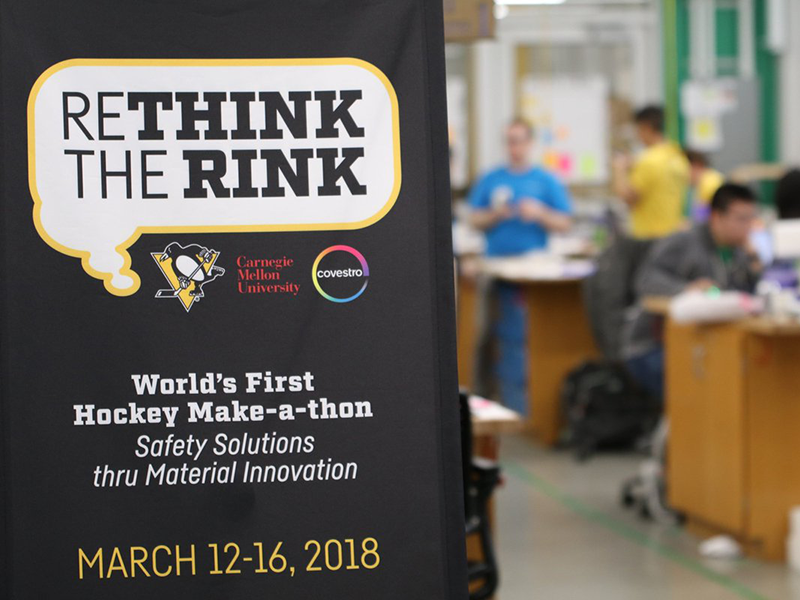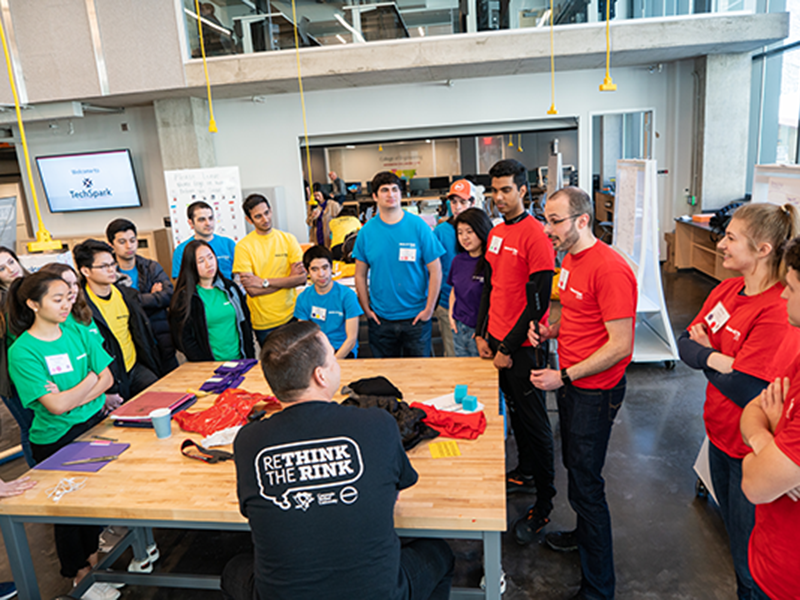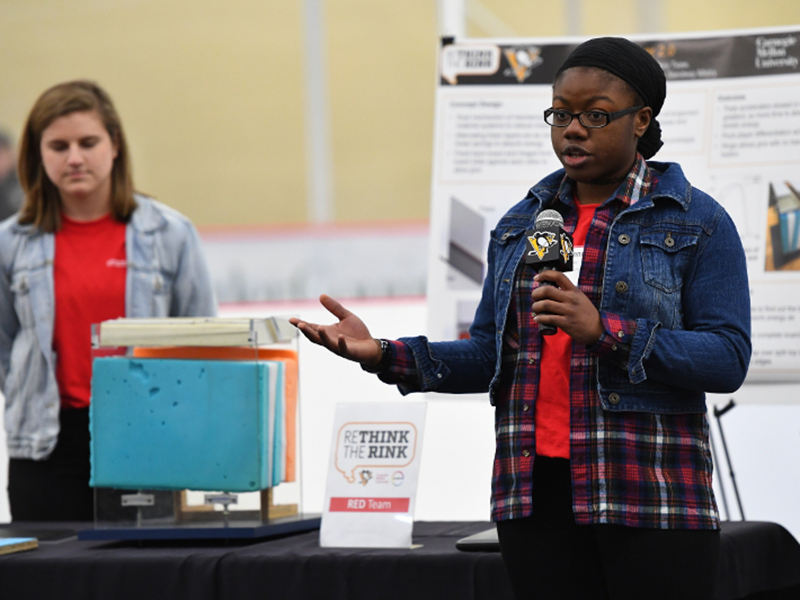 The new technology in the dasher board design provides up to 65% improvement in energy absorption when a player hits the boards, compared to traditional steel frame designs. This means fewer injuries for players, whether they are 60 pounds or 260 pounds.
The increased safety for players comes at no compromise to the action of the game because the play of the puck is not affected. While the new boards flex and absorb the impact when a player makes contact, they remain stiff when a puck does. Maintaining the puck's ability to bounce and slide off the boards was one of the specifications of the challenge.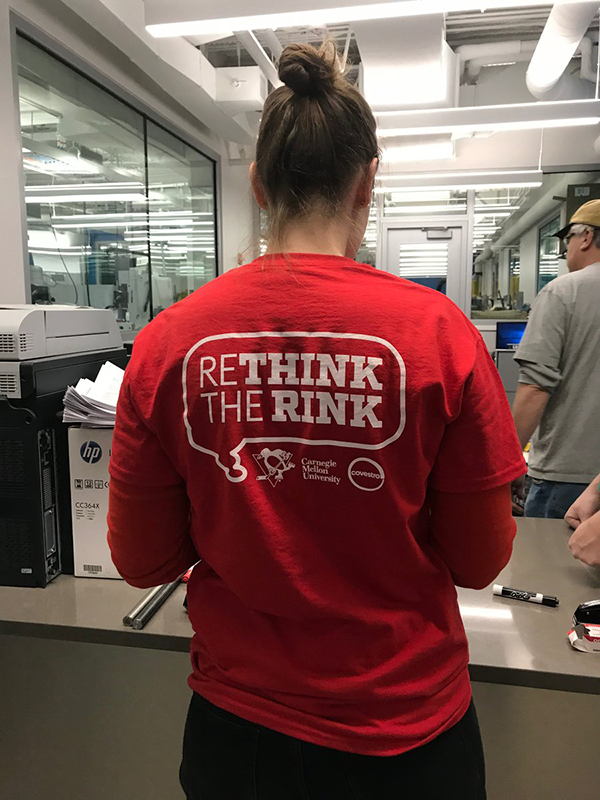 While the first make-a-thon focused on dasher boards, the second shifted to goalie helmets. The third competition explored protective equipment including shoulder and elbow pads. The fourth focused on player helmets.
The fifth Rethink the Rink is scheduled to take place in May 2022 at Tech Spark in Carnegie Mellon's ANSYS Hall.