Tech Spark is fabricating face shields for essential workers at the front lines of the COVID-19 response.
Carnegie Mellon University's Tech Spark maker facility is fabricating face shields for community members at the front lines of the COVID-19 response. The goal is to produce 500 face shields per day, five days per week, for the next month.
The shields will go to those providing essential services, particularly those in healthcare.
"Carnegie Mellon has state-of-the-art facilities for hands-on education in engineering design and fabrication. During this crisis, we are repurposing these facilities to manufacture face shields, a critical piece of PPE now in short supply," said Rebecca Taylor, an assistant professor of mechanical engineering leading the university's initiative.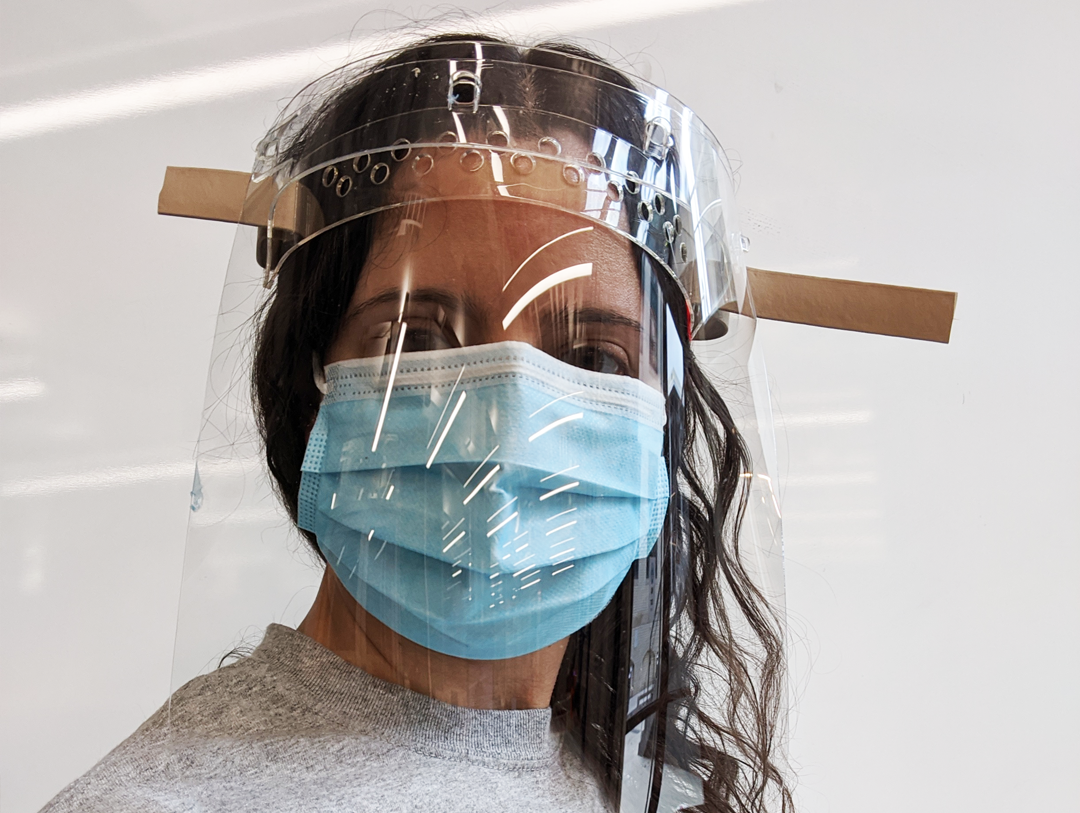 "We are utilizing multiple makerspaces on campus including Tech Spark, IDeATe, and dFAB with Tech Spark being the initial hub as we grow production," Taylor added.
The university is partnering with Global Links, the medical relief and development organization, for distribution of the face shields.
"The moment that our group at Tech Spark heard that Carnegie Mellon was starting an initiative to create face shields, the question wasn't if but how we would be involved," said Diana Haidar, an assistant teaching professor of mechanical engineering and the faculty director of Tech Spark.
Though not set up as a manufacturing plant, Tech Spark has been arranged to provide what Haidar refers to as "mass fabrication."
Five Tech Spark staff members with experience in design, fabrication, prototyping, and instruction are fabricating the face shields. They were granted special permission to use campus resources during COVID-19 isolation.
Mechanical engineering Ph.D. student Emma Benjaminson has led the sourcing activities for the project, teaming up with Taylor on the materials and planning side of the initiative. Additional support was provided by Sandra DeVincent Wolf, senior director of research partnerships, who connected with regional partner, Covestro, to identify a source for some of the thin plastic that is difficult to find right now.
The face shields are developed using an open-source design by Protohaven, a Pittsburgh non-profit community makerspace. Inspired by an earlier design by 3D printing organization Prusa, Protohaven's modification eliminates the use of 3D printing. The new design only requires laser cutting, making it more efficient to produce.
"CMU has world-class expertise in advanced manufacturing, design, and engineering. By bringing some of these tremendously talented people together, we are working to creatively overcome a critical shortage of face shields." Taylor said.