Mechanical Engineering alumnus Maynard Holliday has worked to fulfill his childhood engineering dreams and to promote diversity throughout a career that has bridged policy, research, and private industry.
"I grew up reading comic books, motivated by things like reruns of the original Star Trek and the diversity I saw there. I said 'Hey, I'd like to go to space one day. How do you do that without going into the military?'"
This was the question that absorbed young Maynard Holliday, growing up in Scarsdale, New York. The answer, he says, was clear.
"Become an engineer."
Holliday would never make it to space, but he would go on to have a career that would take him from the boardrooms of Silicon Valley to the remains of Ukraine's infamous Chernobyl nuclear power plant.
Having been set on an engineering path at a young age, Holliday's voracious appetite for math and science brought him to Carnegie Mellon University. One of just fifteen African American students in his Mechanical Engineering class, he found support through the Carnegie Mellon Action Program (CMAP, now CMARC: the Carnegie Mellon Advising Resource Center), a program for African-American students. The academic demands were still more difficult than anything he had previously encountered, though well-worth the effort.
"It was grueling," he says, "and there was a lot of attrition. But I made lifelong friendships, and I credit what I went through with raising my capacity for hard work and analytical thinking. Once I graduated, I had a plethora of job offers from top companies and national laboratories."
Holliday accepted a position with Lawrence Livermore National Laboratory, working there for a short time before joining Stanford's mechanical engineering design graduate program. He had been a student at CMU during the nuclear accident at Three Mile Island and had followed CMU Professor of Robotics Red Whittaker's subsequent efforts to develop field robotics solutions. At Stanford, Holliday took every robotics class available.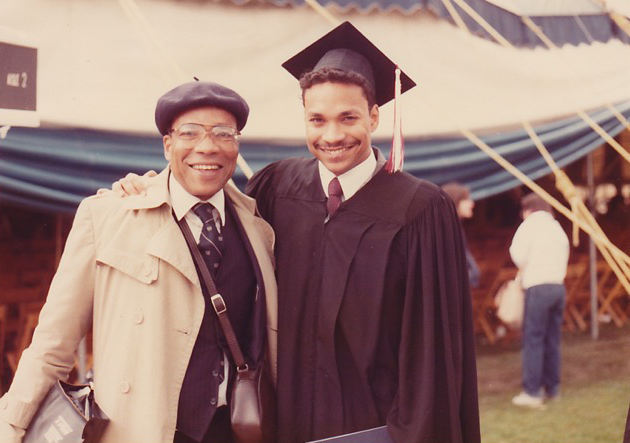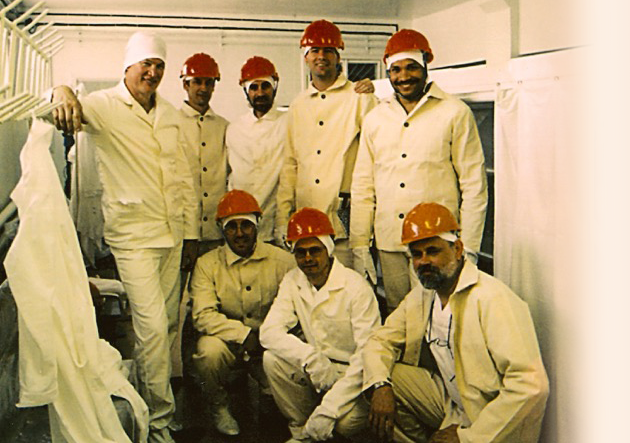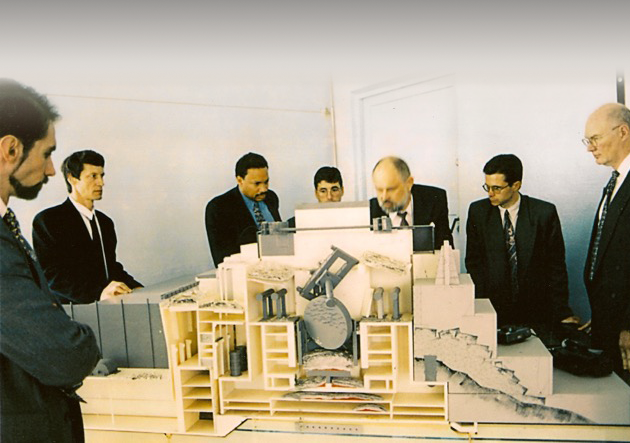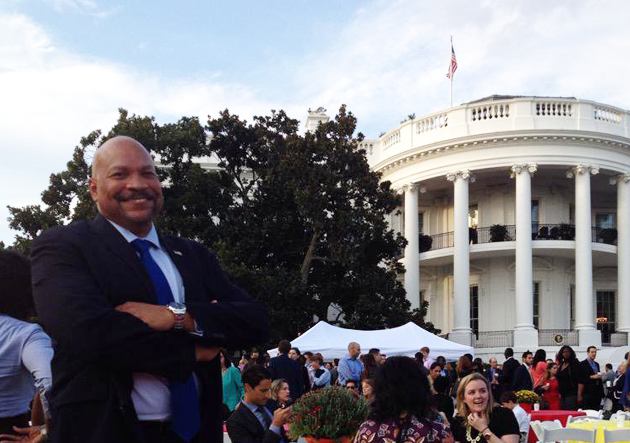 With the collapse of the USSR in 1991, the Cooperative Threat Reduction Program was established to work with former Soviet scientists to help stabilize their newly independent states and ensure former weapons experts had gainful employment; this gave Holliday an idea.
"I wanted to go to Ukraine to work with the Ukrainians on stabilizing Chernobyl," he says, "so I started traveling there in '94."
With this in mind, he joined a technology policy fellowship with the American Association for the Advancement of Science at USAID in Washington, D.C. While completing this program, he successfully pitched a proposal—that any international funding for the Chernobyl site should include funding for robotics—to the U.S. State Department's International Nuclear Reactor Safety Group.
An inter-agency group was convened to fund the project, including NASA, the Department of Energy, and the Department of Commerce. Once funding was secured, Holliday reached out to RedZone Robotics, a company founded by CMU's Whittaker to apply robotics in natural and manmade disasters. Over the course of the next three years, the team created a robot capable of entering and gathering data from the hazardous ground zero beneath where the reactor once stood, delivering the finished product to Ukrainian scientists in 1999.
After the success of the project, Holliday pivoted, spending the next decade working his way around a series of Bay Area robotics startups and doing a stint at Apple. He had scarcely rejoined the national lab system at Sandia when, in 2014, he was tapped by the Obama administration to serve as special assistant to the Undersecretary of Defense for Acquisition.
Leveraging his past experience in both the private and public research sectors, he was tasked to help lead a new initiative to facilitate government investment in Silicon Valley toward key areas like robotics, cybersecurity, satellites, and others. To attract his former colleagues in the Bay Area, the Defense Innovation Unit Experimental offered an array of advantages to their private partners.
Holliday would stay at the Pentagon until the end of the Administration before joining the RAND Corporation, where he works today. In his 30+ year career, one thing has always stood out to him.
These organizations... are doing things that affect the entire population, and it's important that there are diverse voices at the table to be able to promote those viewpoints.

Maynard Holliday, Alumnus, Mechanical Engineering
"In all of these rarefied environments, a lot of the time I've been the only underrepresented person there," he notes. "These organizations, whether national labs or Silicon Valley companies, are doing things that affect the entire population, and it's important that there are diverse voices at the table to be able to promote those viewpoints."
Though his feet would remain firmly on the ground (despite twice qualifying as an astronaut candidate), it wasn't just the futuristic setting of Star Trek that had enchanted the young Holliday—it was the diverse array of faces he saw reflected there. Now, Holliday spends much of his free time volunteering to teach a weekly afterschool robotics program with an organization called Citizen Schools, earning him the group's 2012 Volunteer of the Year award.
"I volunteer to teach in urban communities to show the kids a reflection of themselves, because I think that's important," he says. "They're able to see someone that looks like them, who has a background like them, and who can show them these tremendous career opportunities."