Engineering students present innovative technical projects at the Mechanical Engineering Design Expo and Build18.
Two project-based events bookended winter break for students in the College of Engineering. Mechanical Engineering (MechE) students presented their group projects at the MechE Design Expo in mid-December. Electrical & Computer Engineering (ECE) students (and those from other disciplines in and outside of the College of Engineering) used their first week back on campus to design and build a team project for Build18. Here are some highlights.
Fun and games
Recreational activities are always relatable sources of inspiration for students looking to focus on a fun project. Machines to improve table games appeared at both showcases, one on a ping pong table and a second on an air hockey table. Pinball, video games, and even enhanced sports training equipment were available for visitors and judges to try out as well.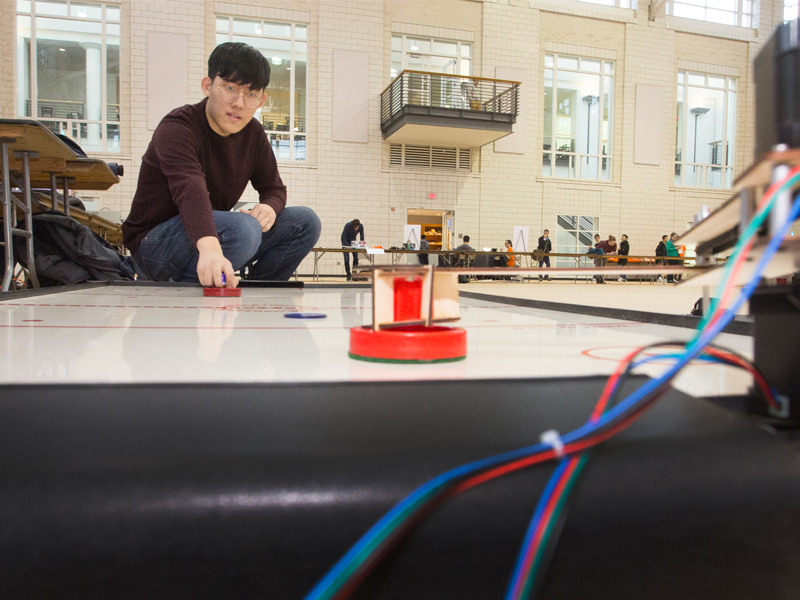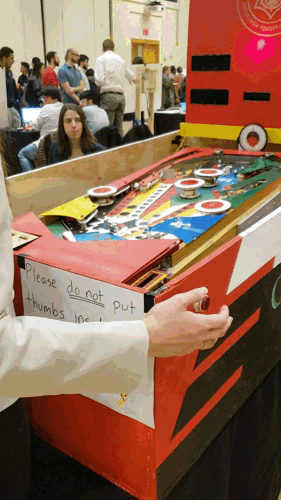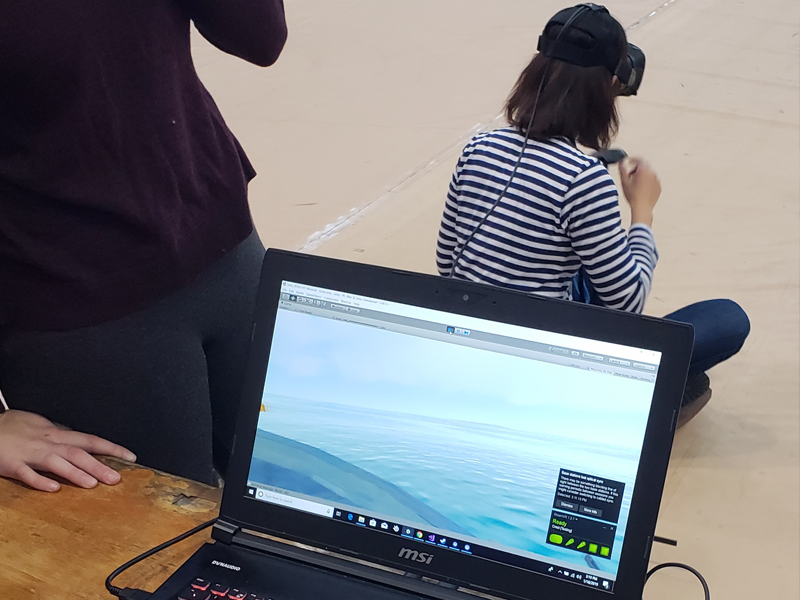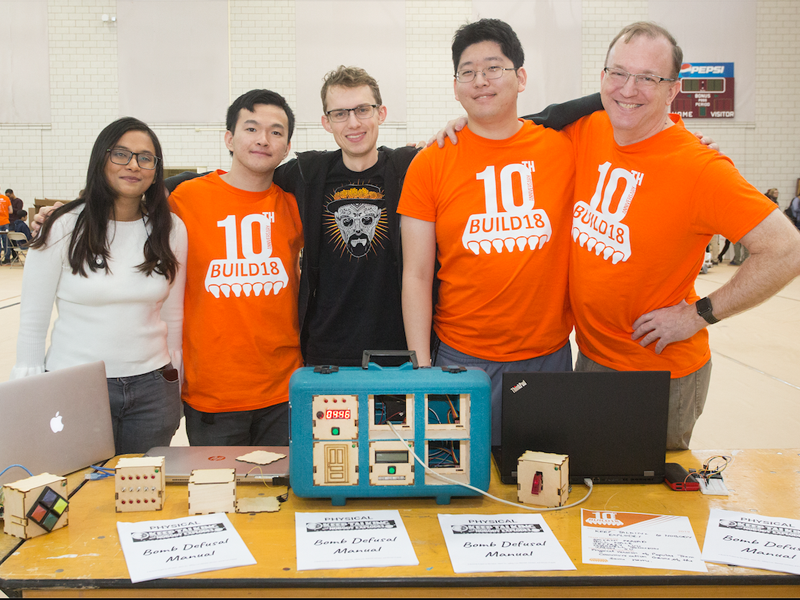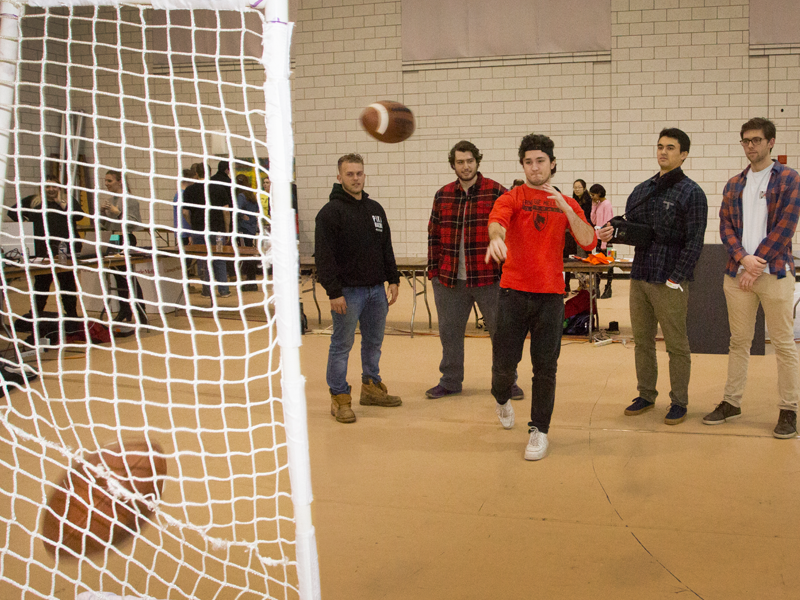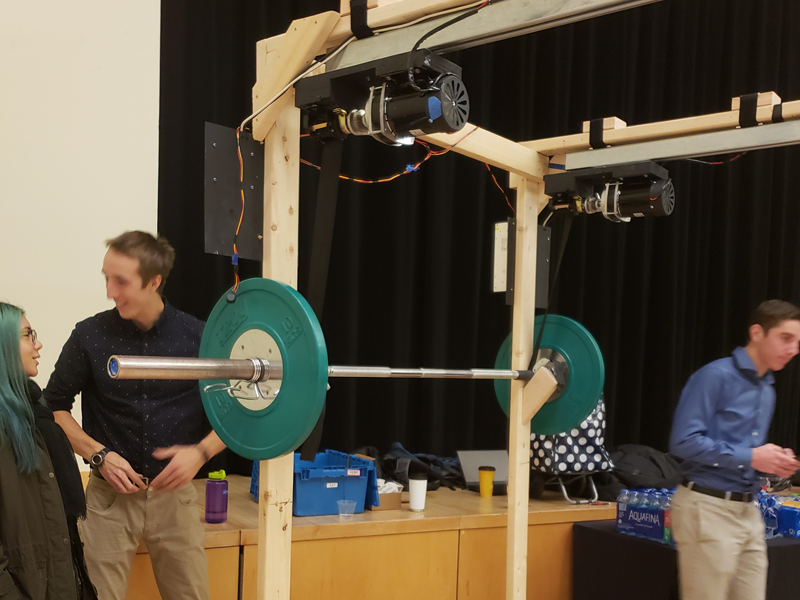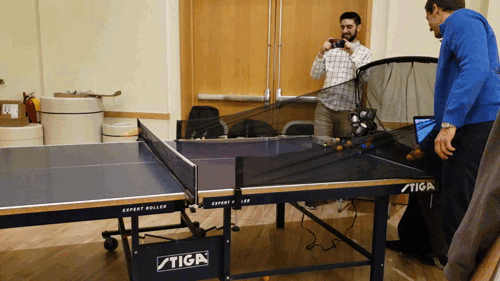 Home improvement
In the age of Alexa, Chromecast, and everything smart, anything in the home is a potential candidate for the internet of things. ECE students made digital improvements to an antique table, a board you can colorize with a wave of your hand, and even a house plant that can talk to you. MechE students faced off to create foldable furniture that can reduce shipping hassle and cost. They also looked to improve the process of prepping food by making machines do the work for you.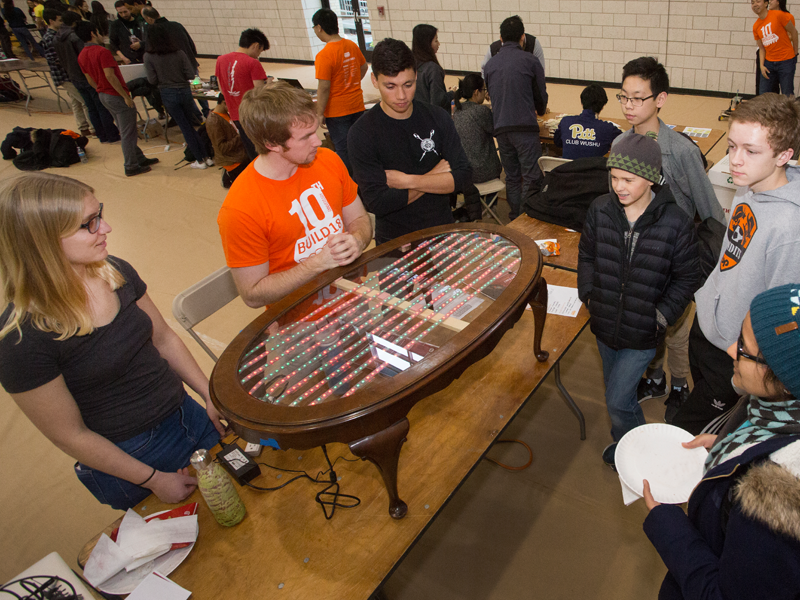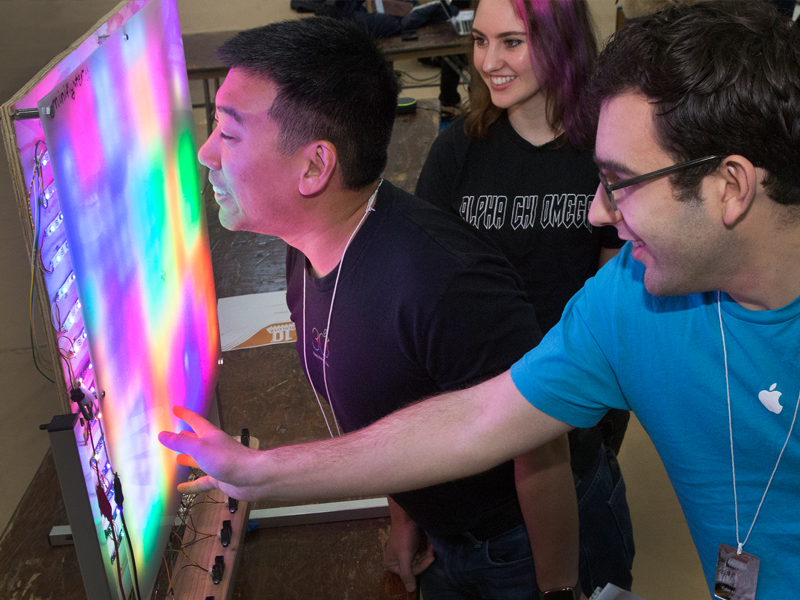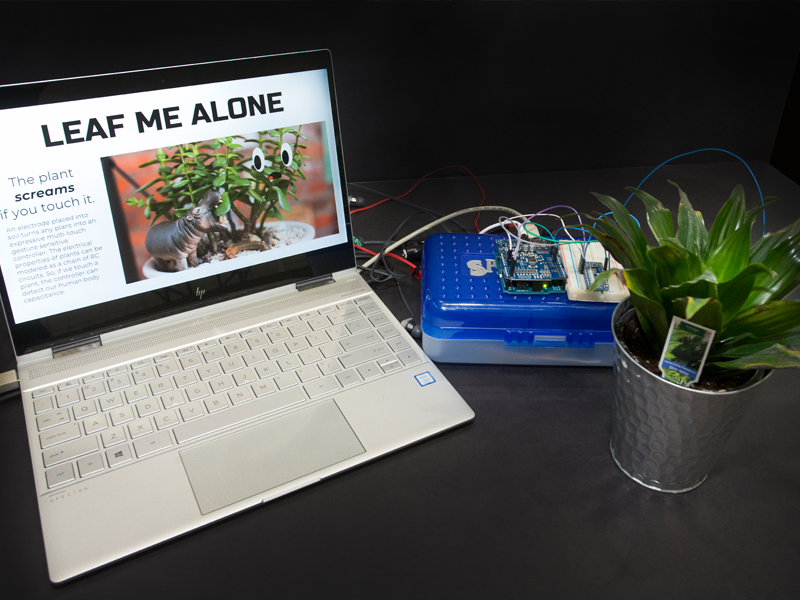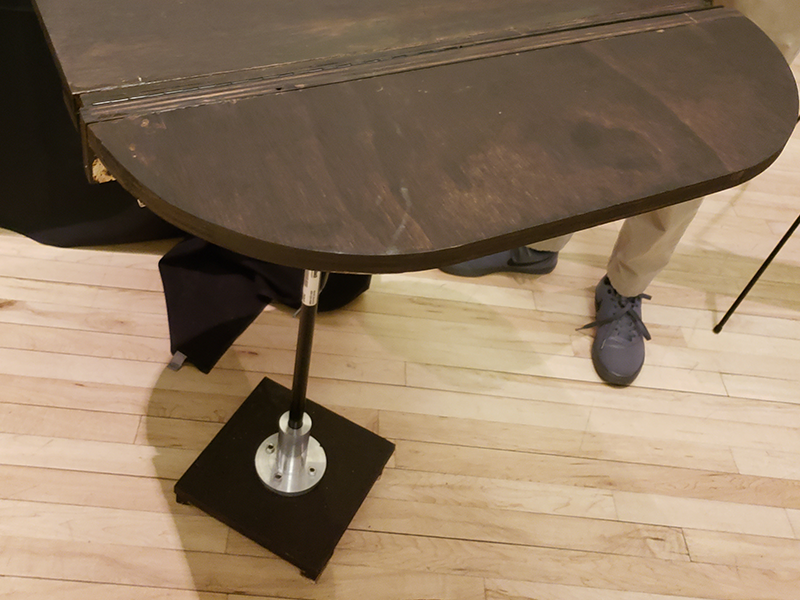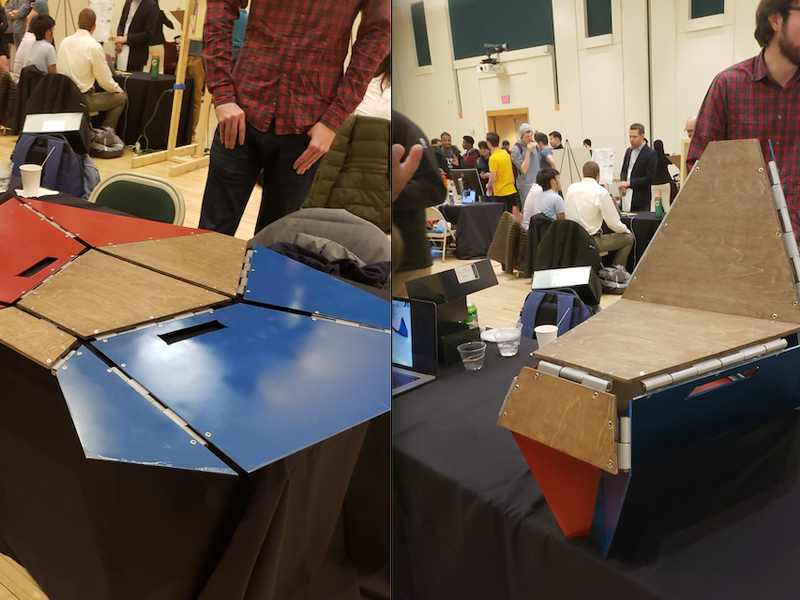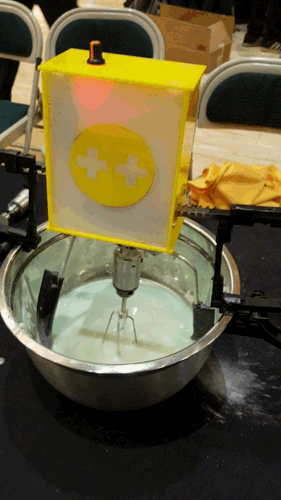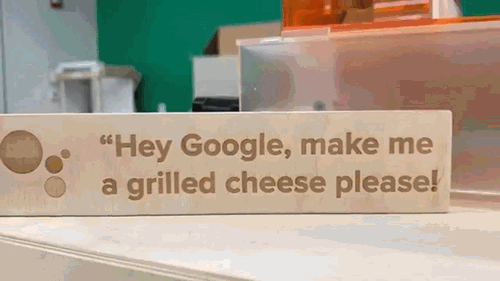 Campus upkeep
Whether students reside on campus or live nearby, they all see the day-to-day upkeep that staff members in facilities management and dining services provide. Students sought to make restroom maintenance efficient, to keep traveling food from jostling too much, to comb beaches and lawns for garbage, and even to use a robot to paint CMU's Carnegie tartan design all on its own.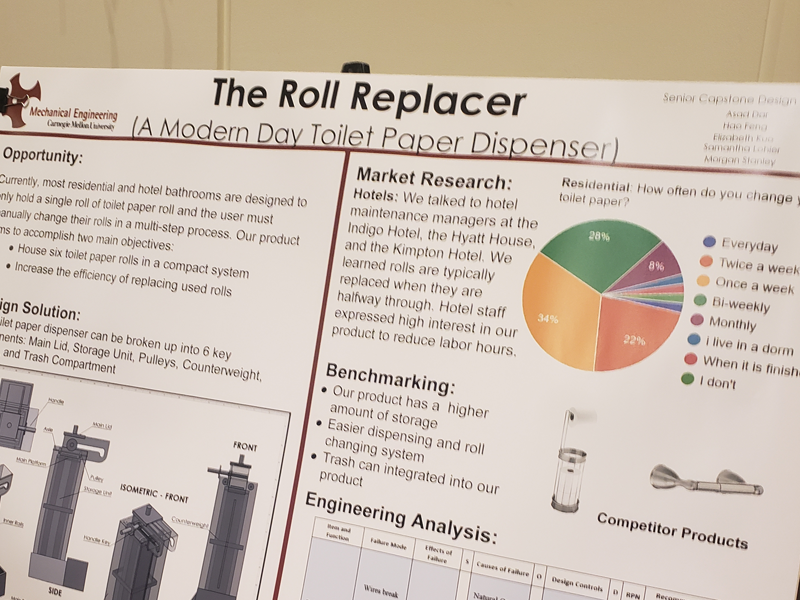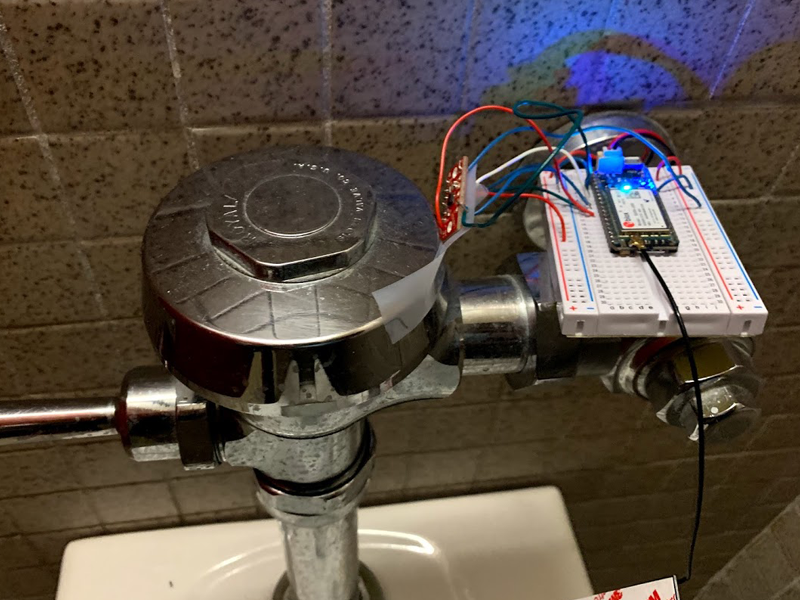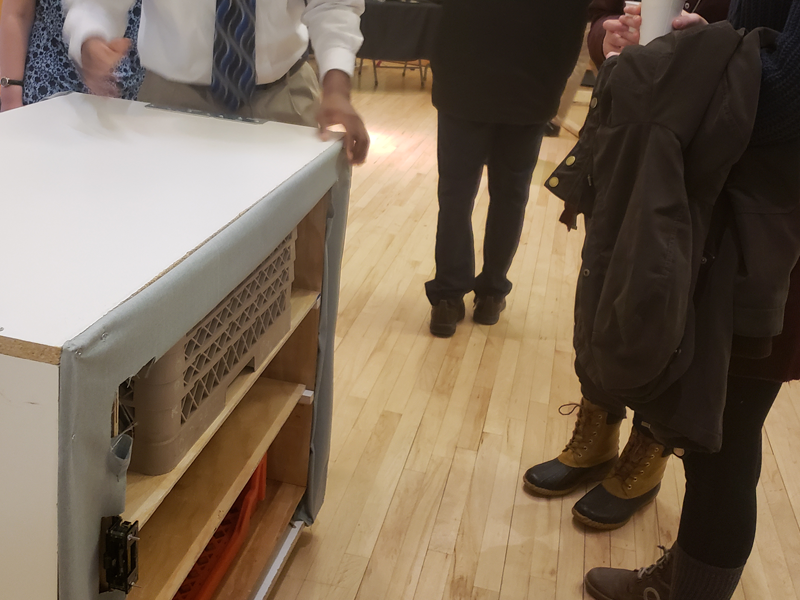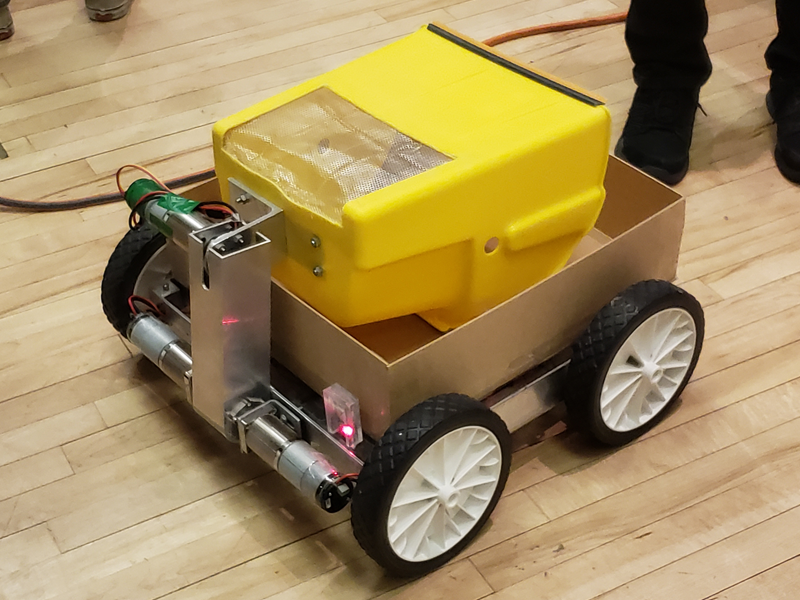 Always learning
Engineers construct all sorts of materials, devices, and tools that can be used for research, communication, and education. A handful of groups chose to use their projects to create materials that can help teach the world something new.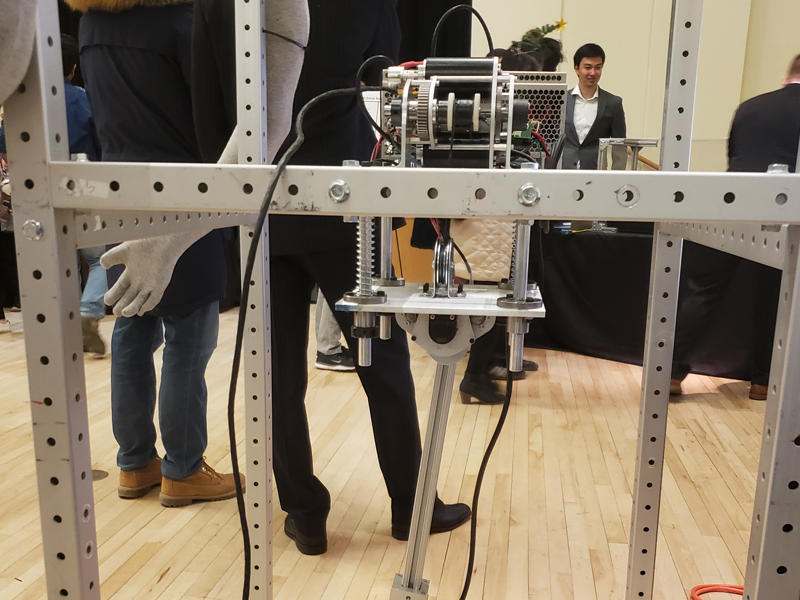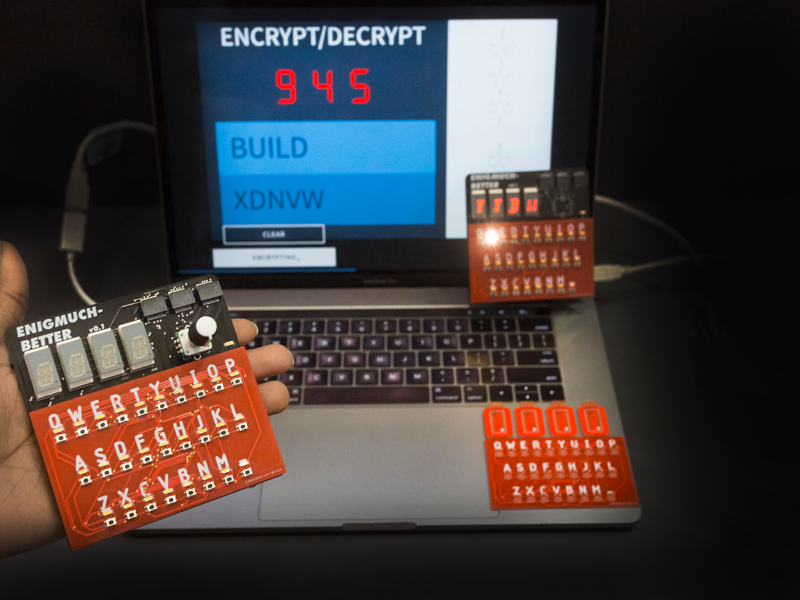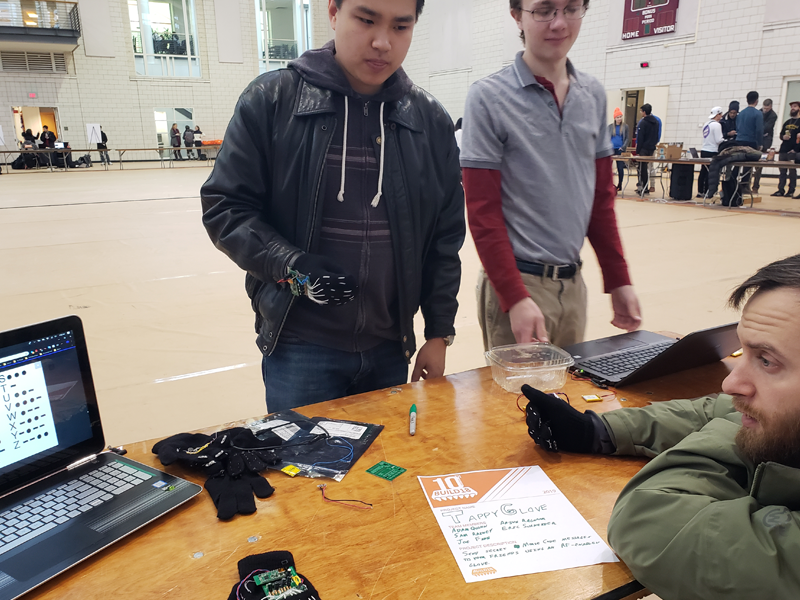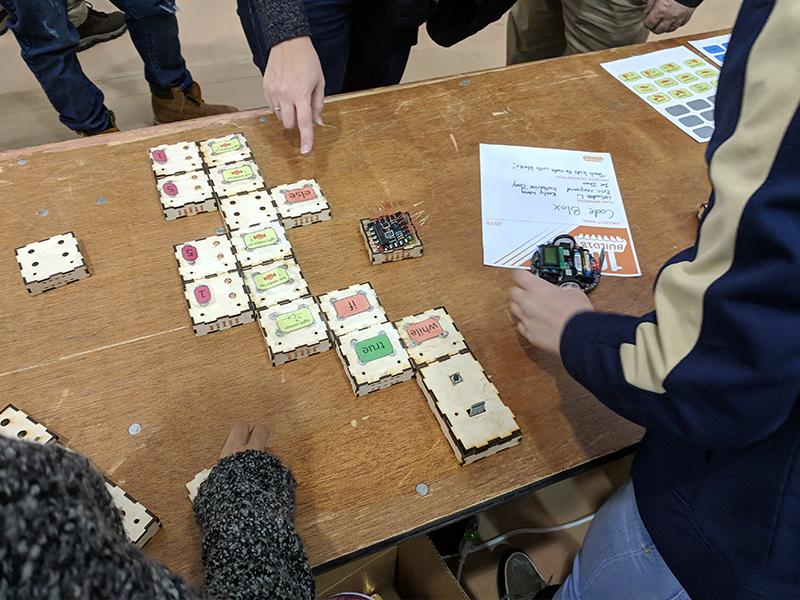 To view more photos from Build18, visit their Flickr page: https://www.flickr.com/photos/cmu-ece/sets/72157702688446212