Engineers innovate at Meeting of the Minds
At the end of every school year, Carnegie Mellon University hosts a symposium for undergraduate research where engineering students from all departments present posters, presentations, and demos on their research.
At the end of every school year, Carnegie Mellon University hosts a symposium for undergraduate research called Meeting of the Minds. On Wednesday, May 9, engineering students and peers from all colleges will present the work they have done in the past academic year.
The College of Engineering kicks off the morning with Honors Thesis Presentations in the Peter, Wright, McKenna, and Dowd rooms of the Cohon University Center. Topics range from using audio signals to detect snoring, to teaching robots to walk on mountainous terrain, to studying thrombosis (blood clots) in hollow oxygenators. Each presentation lasts around 15 minutes, challenging engineering honor students to present their research in an engaging, understandable, and concise way to their advisors, a Ph.D. student in their field, and a general audience.
In the afternoon, Wiegand Gym turns into a demonstration hall featuring Biomedical Engineering (BME) design capstone projects for course 42-402. BME students will present research on improving protective radiation gear, wiping the lenses of small surgical instruments that fog up, and using smart phones and apps to improve endoscopes, among many other advancements. BME students will not only explain their research by poster but will also present functional prototypes, as well as manufacturing and marketing plans, to illustrate their attention to the full process of biomedical innovation.
A large number of engineering students will also be competing in the Sigma Xi Poster Competition in the Rangos Ballroom throughout the day. Sigma Xi is an honor society for scientific research with a chapter at CMU who will judge a preliminary and final round of poster presentations from many engineering departments. Winners of cash prizes will be determined before the Awards Ceremony from 5:00 – 6:00 p.m. that same day.
The common areas of the university center first and second floors will be filled throughout the day with posters and students explaining their work to passersby for a couple hours at a time. Here, students will interact with experts and laypeople as visitors pass through the public space.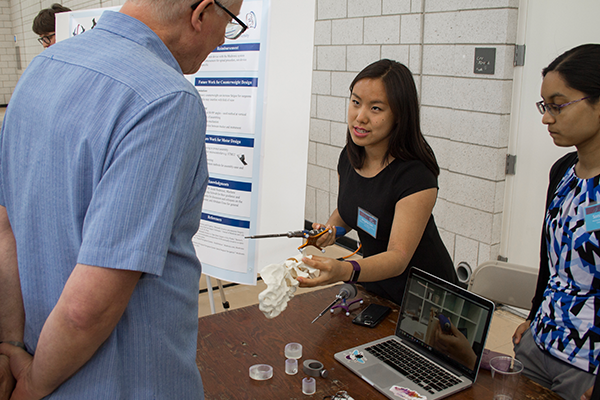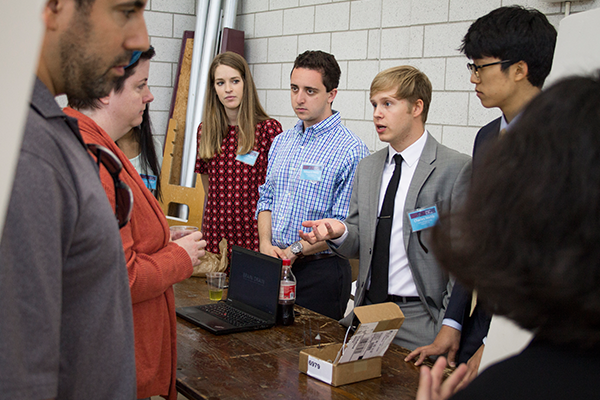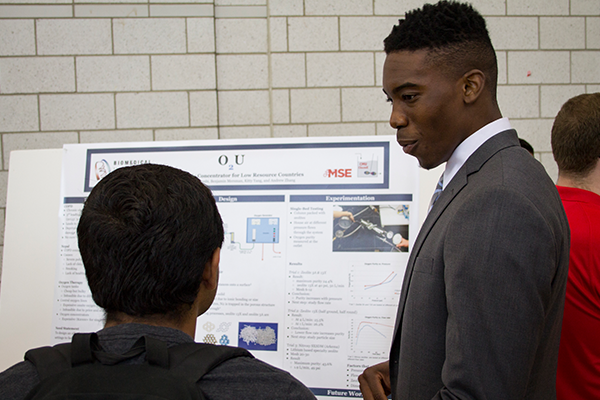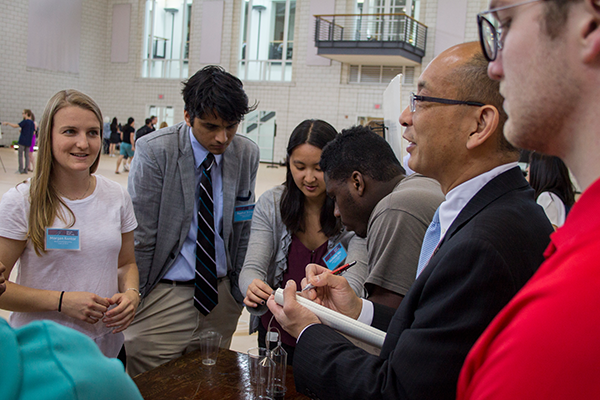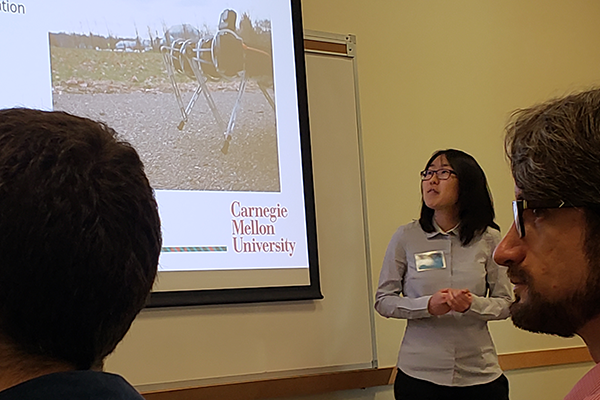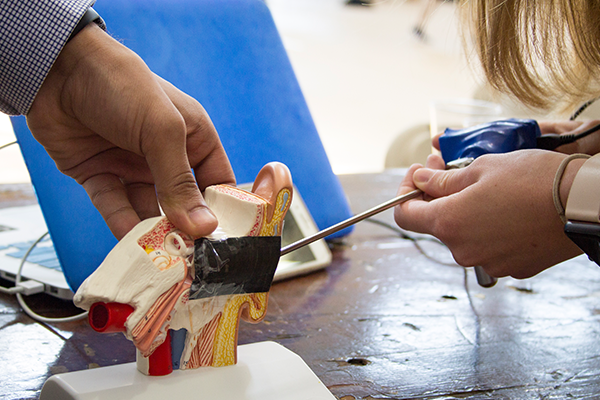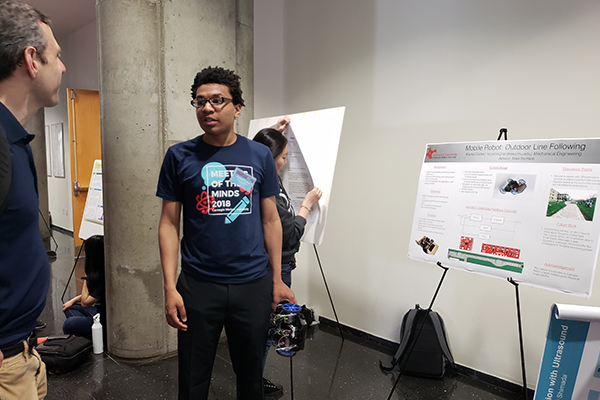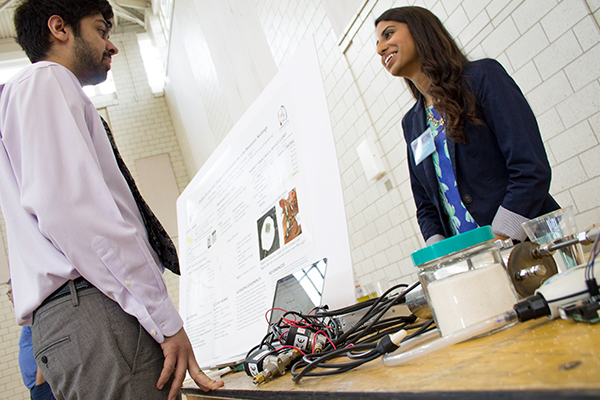 This year features a large number of collaborative posters between BME, Chemical Engineering, and Materials Science & Engineering in areas such as protein extraction, drug delivery, and antibacterial materials. Mechanical Engineering and Electrical & Computer Engineering students are exploring battery improvement and biomechanics—the way in which robots simulate living creatures in order to move through the world. Environmentally-minded students from Engineering & Public Policy and Civil & Environmental Engineering are hoping to monitor agricultural progress with drones, reduce CMU's carbon footprint, and make fuel consumption (gas and electric) more sustainable.
Students are also using this opportunity to promote the co-curricular work they have been doing outside of class. Posters from Engineers Without Borders' trips will discuss the effectiveness of service. ChemE Car and Formula SAE Racing Club are presenting advancements in fuel and car design. A team of space enthusiasts is talking about their ice-drilling robot which will compete in a NASA competition a few weeks.
In addition to collaboration within and between engineering departments, our students are collaborating with students in business administration, computer science, chemistry, physics, biology, mathematics, information systems, psychology, statistics, social & decision sciences, history, English, modern languages, design, art, architecture, and drama. Students from nearly every major at CMU—self-defined, interdepartmental, and traditionally offered—will work with at least one engineering student or faculty thanks to Meeting of the Minds, proving that innovation and collaboration are alive and well at the university.
Schedules for Meeting of the Mind can be found on the Undergraduate Research Office website. The full schedule of competitions and presentations is listed as well as a pdf of all College of Engineering students participating—as well as the faculty who advise them—organized by department affiliation.