Three alumni named to Forbes 30 Under 30
For three Carnegie Mellon Engineering alumni who already have an impressive record of accomplishments, they have a new title to add to their lists: "Forbes 30 Under 30."
For three Carnegie Mellon Engineering alumni who already have an impressive record of accomplishments, they have a new title to add to their lists: "Forbes 30 Under 30."
As the CEO and co-founder of water filtration startup Rorus Inc., Civil and Environmental Engineering/Biomedical Engineering alumna (CEE BS '14, BME BS '14) Corinne Clinch, along with co-founder Uriel Eisen, has been named to Forbes' 30 Under 30 list in the Social Entrepreneurs category.
Clinch founded Rorus in 2014, while completing her master's degree in biomedical engineering at Carnegie Mellon University.  At the heart of the company is the Rorus Core, a modular water filter cartridge that uses nanotechnology to produce enough drinkable water for a family of six for up to six months by removing waterborne viruses, protozoa, and bacteria. The Rorus Core is the first of its kind—a rapid, gravity-fed filter that uses nanotechnology to filter dirty water, rather than chemical filtration.
In addition to their newest honor, Clinch and Rorus have received a laundry list of accolades since 2014.
"I'm so thankful for the honor and the opportunity Forbes 30 Under 30 gives Rorus to keep working at making the simplest, safest water filters," Clinch says. "Uriel and I wouldn't be where we are without our amazing team members, past and present, and we're looking forward to growing the team this year!"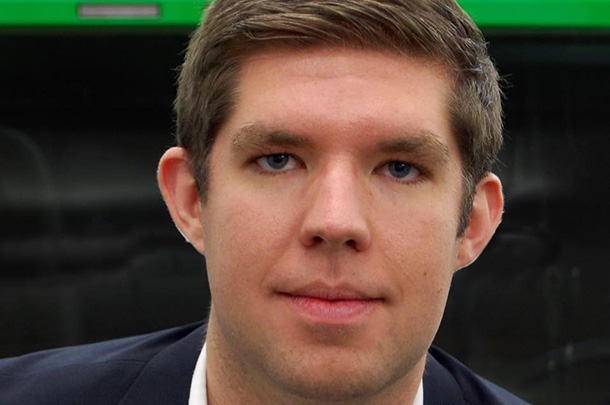 While a student, Thomas Healy founded three startup companies. One was Hyliion—a company that hybridizes tractor-trailers by installing an intelligent electric drive axle on the trailer. This feat earned him the title "Forbes 30 Under 30" in the Energy category.
Hyliion is revolutionizing the industry by using a regenerative braking device to capture wasted energy and reduce fuel use by 30%. Healy's experience with a car that showed the wasted energy, coupled with his hobby of racecar driving, in which cars are shipped across the country in tractor-trailers, led him to consider applying the hybrid system to trucks.
The company took third place at the Rice Business Plan Competition in 2015, won the U.S. Department of Energy's National Clean Energy Business Plan Competition, as well as accolades from Wells Fargo and Shell Technology Ventures, with a current total of 18 awards and recognitions. The company is planning to start commercial production this year.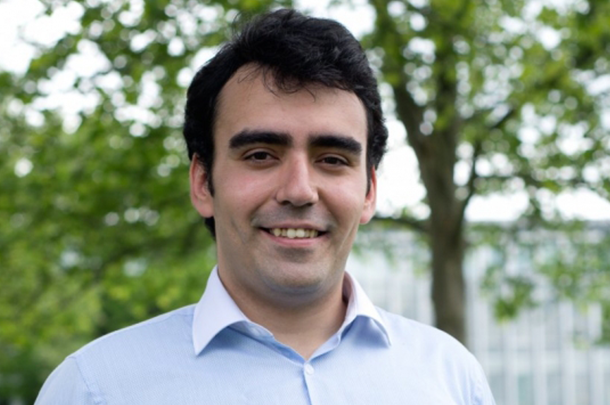 Pablo Sanchez Santaeufemia holds a dual master's degree in Engineering and Technology Innovation Management and Mechanical Engineering (E&TIM/MechE MS '14) from Carnegie Mellon. Although an engineer by trade, he is an entrepreneur by nature and founded Bridge for Billions, an online incubation platform that connects early-stage startups with training and mentors. Though based in Spain, his work around the globe landed him on Forbes 30 Under 30 Europe Social Entrepreneurs list.
The company was founded on the statement, "Enablers of progress and agents for change." They bring business creation tools to entrepreneurs around the world because they focus on empowerment, robust collaboration, and believe geography is not a barrier. Bridge for Billions was founded on the belief that if you contribute your skills and resources to empower others you will enable change.
Congratulations to Clinch, Healy, and Santaeufemia on their inclusion in Forbes 30 Under 30.