Engineers Week
February 19-26, 2022
10:00 a.m. - 2:00 p.m. ET
CMU Pittsburgh Campus + Virtual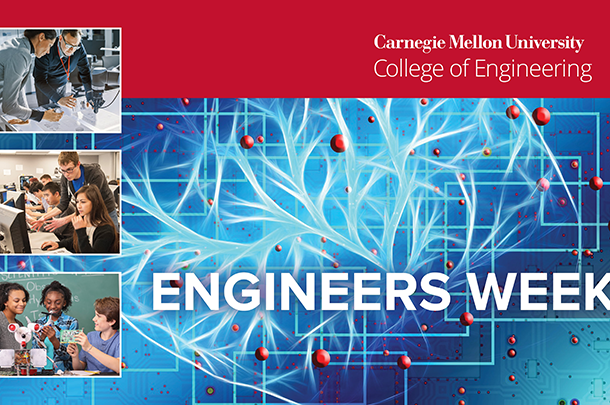 Destination Innovation
Saturday, February 19
10 a.m. - 12 p.m. ET
Virtual
5th graders can join online to learn the engineering design process through team-building activities and problem solving in a variety of fictional locations.
For more information, contact Kelly McQuoid.
Coffee Chat with Professors
Monday, February 21
5:30 - 7 p.m. ET
Cohon University Center, 2nd Floor, Peter-McKenna-Wright Rooms
First-year engineering students can join faculty members from seven engineering departments to learn about engineering majors, research, and career paths in preparation for major declaration day.
Panel Discussion: Permission to Fail
Wednesday, February 24
4:30 p.m. ET
Virtual
The Engineering Student Council will host an online discussion for engineering undergraduates. Engineers from iRobot (maker of Roomba) will discuss the honest truth of their (somewhat bumpy) career paths.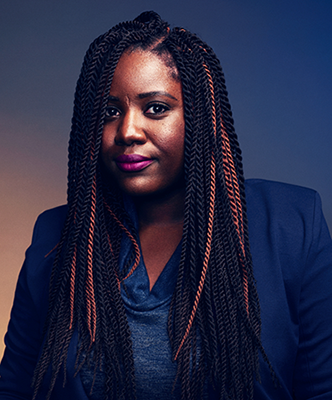 Faculty Insights with Liz Wayne
Thursday, February 24
3 - 4 p.m.
Virtual
Why Should We Care About Macrophages?
Join our online event to learn more about Dr. Wayne's research and how macrophages could help create better drug delivery and diagnostic tools to eliminate disease.
For more information, contact Kelly McQuoid.
ECE DEI Trivia Night
Thursday, February 24
6 - 7 p.m., ET
Virtual
Join the Electrical and Computer Engineering Diversity and Equity Committee for a virtual Trivia Night. 
ESC Trivia Night
Thursday, February 24
8 - 10 p.m., ET
In person, location TBD

Take a break from classes and enjoy a night socializing with Engineering Student Council. Engineering undergrads, come show off your knowledge and win cool prizes for you and your team. Pizza will be provided.
SWE High School Day
Saturday, February 26
9 a.m. - 2 p.m., ET
Virtual
The Society of Women Engineers invites students in grades 9 - 12 to explore different engineering disciplines in online interactive workshops with Carnegie Mellon students and professors. 
Everyday Engineering
Saturday, February 26
10 - 11:30 a.m., ET

Middle school students in grades 6 - 8 can join online for demonstrations of how engineering is all around us and learn to think about their environments with more curious eyes.
For more information, contact Kelly McQuoid.