The Next Manufacturing Center's facilities and makerspaces foster an integrated environment of education, research, and industry collaborations. They are outfitted with state-of-art equipment for advancing a variety of 3D printing processes and materials.
Hamerschlag Hall Additive Manufacturing Laboratory
The additive manufacturing laboratory in Hamerschlag Hall on the Carnegie Mellon University campus is equipped with 3D printing systems and support equipment, including:
EOS M290 laser powder bed fusion system
ExOne Innovent+ binder jetting system
Freemelt ONE electron beam powder bed fusion system
Optomec Aerosol Jet 300
Objet Connex 350 Material Jetting
Students, faculty and staff can use the lab's state-of-art additive manufacturing equipment for academic projects or to conduct research.
Mill 19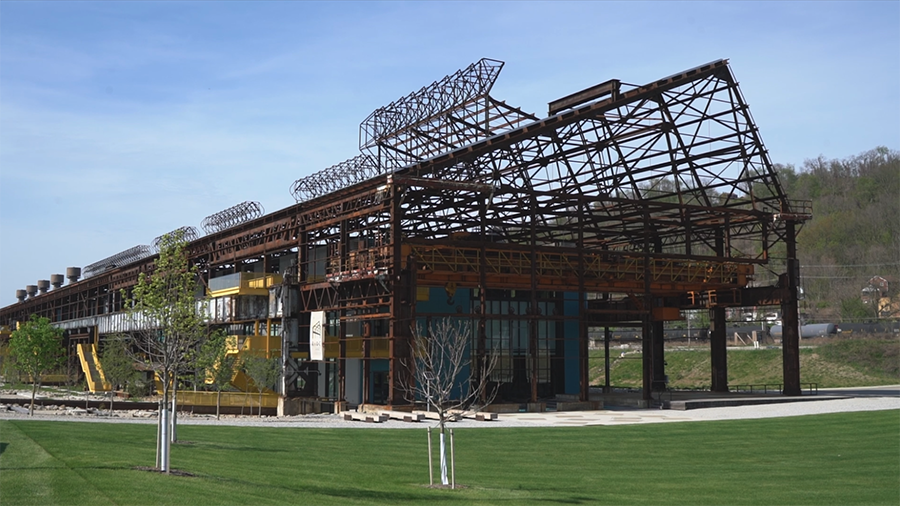 CMU's Mill 19 facility is equipped with 3D printing machines and support equipment, including:
TRUMPF TruLaser Cell 3000 laser welder/cutter/deposition system
TRUMPF TruPrint 3000 powder power bed fusion system
ExOne M-Flex binder jetting system
Lincoln Electric WAAM (Wire Arc Additive Manufacturing) printer
Lincoln Electric ClassMate Laser (Hot Wire)
Optomec Aerosol Jet HD2*
*Will be available in 2023
Additional campus facilities
Learn more about other campus facilities that support additive manufacturing related research and education:
AM equipment and training
Interested in using our equipment or contracting a build? Internal and external customers are invited to rent time in our advanced manufacturing laboratories. Training is also available for all of the AM equipment. For more information on materials and pricing, please visit the equipment and pricing page.
Internal users can access additional information about our available equipment via Box.