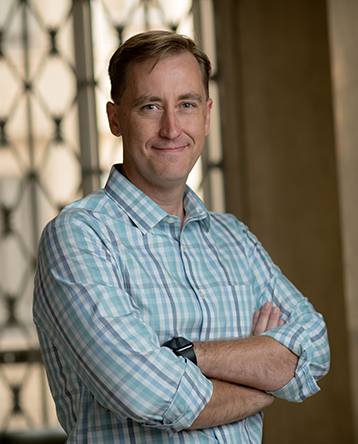 Matt Smith received his Ph.D. in neural science from New York University. Smith's research focuses on systems neuroengineering and understanding the brain using advanced neurotechnologies. His lab employs neurophysiological and computational approaches to study the visual system, especially on the level of individual neurons and populations. Smith has been the recipient of the NIH Pathway to Independence Award and the Research to Prevent Blindness Career Development Award, among others.
Neural Engineering; Exploring neurons in the brain
Education
Ph.D., Neural Science, New York University
Affiliations
Media mentions
NSF
Three-million dollar grant to fund study of internal states in the brain
Steve Chase, Matt Smith, and Byron Yu were recently awarded a $3 million grant from the NSF to support research investigating internal states in the brain, including motivation, attention, and arousal, using brain-computer interfaces.
NIH/NIBIB
He and colleagues receive NIH/NIBIB Neural Interfacing Training Grant
BME's Bin He and his team were recently awarded an NIH/NIBIB Predoctoral Training Grant on Neural Interfacing. Over the next five years, the grant will fund the effort to establish an integrative Neural Interfacing graduate training program at Carnegie Mellon University. Other investigators of the grant are Marlene Behrmann, Steve Chase, and Matt Smith.