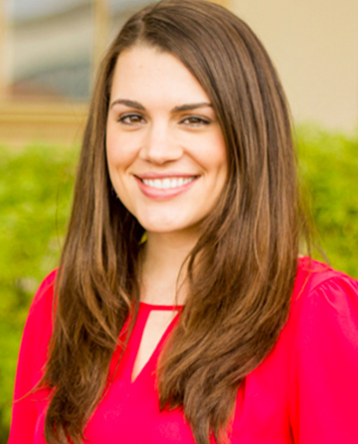 Lauren Schachar is the assistant dean of student affairs for Carnegie Mellon University's Silicon Valley campus. In this role, she manages all student-facing functions for the campus, including student affairs, career services, and communication and language services. She also manages the employer relations function for the campus.
Prior to starting as assistant dean in 2019, Schachar served as the director of career services for the Silicon Valley campus since 2014. She has been in higher education for the past 10 years at a range of institutional types. She started her career in student affairs at the University of Washington and then spent some time in academic advising at Seattle University's business school. Before joining CMU, Schachar worked as a career consultant at the University of Michigan where she was also recruited to develop and teach an undergraduate career course. She truly enjoys being in the classroom and, in addition to her role as assistant dean, she teaches a career and professional development course at CMU-SV every fall semester.
Schachar is currently pursuing a doctorate in higher education management from the University of Pennsylvania and will graduate in August 2019. Her research explores a new financial instrument that seeks to address college affordability and institutional accountability in higher education.
Education
B.A., Arts, Media, & Culture, University of Washington
M.A., Student Development & Administration, Seattle University
Ed.D. Candidate, Higher Education Management, University of Pennsylvania