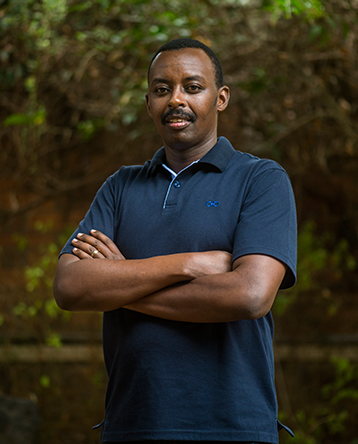 Johnson Nziza is the associate director of IT at Carnegie Mellon University Africa and has nine years of experience at the institution. Nziza is responsible for CMU-Africa's computing services policies and procedures clarification, high-level escalation of IT user support issues, design and planning for new IT infrastructure and software, and resource requests for new IT projects.
Nziza holds a BTech in electrical and communications engineering from Moi University in Kenya and an MSc in information systems and technology (with merit) from the University of Liverpool. His professional career has yielded extensive experience in project management and information systems and his previous work experience includes MTN Rwanda and New Artel Rwanda where he was a satellite transmission and communications engineer.
A man with a wide variety of interests, Nziza also enjoys classical literature, African history, sports, and Afro-Jazz.
Responsibilities:
Computing Services policies and procedures clarification
High-level escalation of IT user support issues
Design and planning for new IT infrastructure and software
Resources request for new IT projects