Jema Ndibwile
Assistant Teaching Professor, CMU-Africa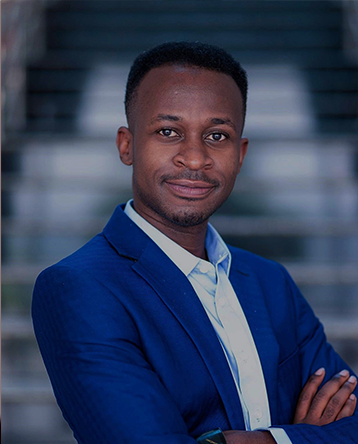 Jema David Ndibwile is an assistant teaching professor in cybersecurity at Carnegie Mellon University. He previously worked at the Nelson Mandela African Institute of Science and Technology as an IT network specialist and a lecturer in cybersecurity. 
He earned a Ph.D. in information security from Japan's Nara Institute of Science and Technology in 2019. In assisting to address complex cyber security challenges, his specializations include cybersecurity, military intelligence, applied cryptography, ethical hacking, the psychology of cybersecurity, digital forensics, and cyber defenses. 
Ndibwile's current research interests encompass usable privacy and security, hacking countermeasures, the impact of artificial and human intelligence on cybersecurity, and social engineering approaches. He also has expertise assisting the cybersecurity teams in areas such as communication, IT network architecture and in-network, service security, security testing, and developing security concepts for mobile and stationary networks. He has extensive experience in ethical hacking/penetration testing, digital forensics, and project management leveraging tools such as Kali Linux, Parrot OS, Cellebrite, and many others.
Education
2019 Ph.D. Information Security, Nara Institute of Science and Technology, Japan
2015 MTech Computer Networks and Information Security, Jawaharlal Nehru Technological University, India